Today I realized I am no longer a beginner mountain biker. I may ride my brand new Cannondale mountain bike exceptionally slow on all the dirt fire roads I can find because let me tell you, I learned the hard way, you know what is really not fun? Flying over the handle bars! Nope!
But today I graduated to the advanced beginner level of mountain bike fun! I was even invited on an advanced beginner mountain bike ride in September! And then they invited me to a class on how to repair a tire tube and told me there would be free wine! I think I found my people? A love of the outdoors, fitness and alcohol? I will be there!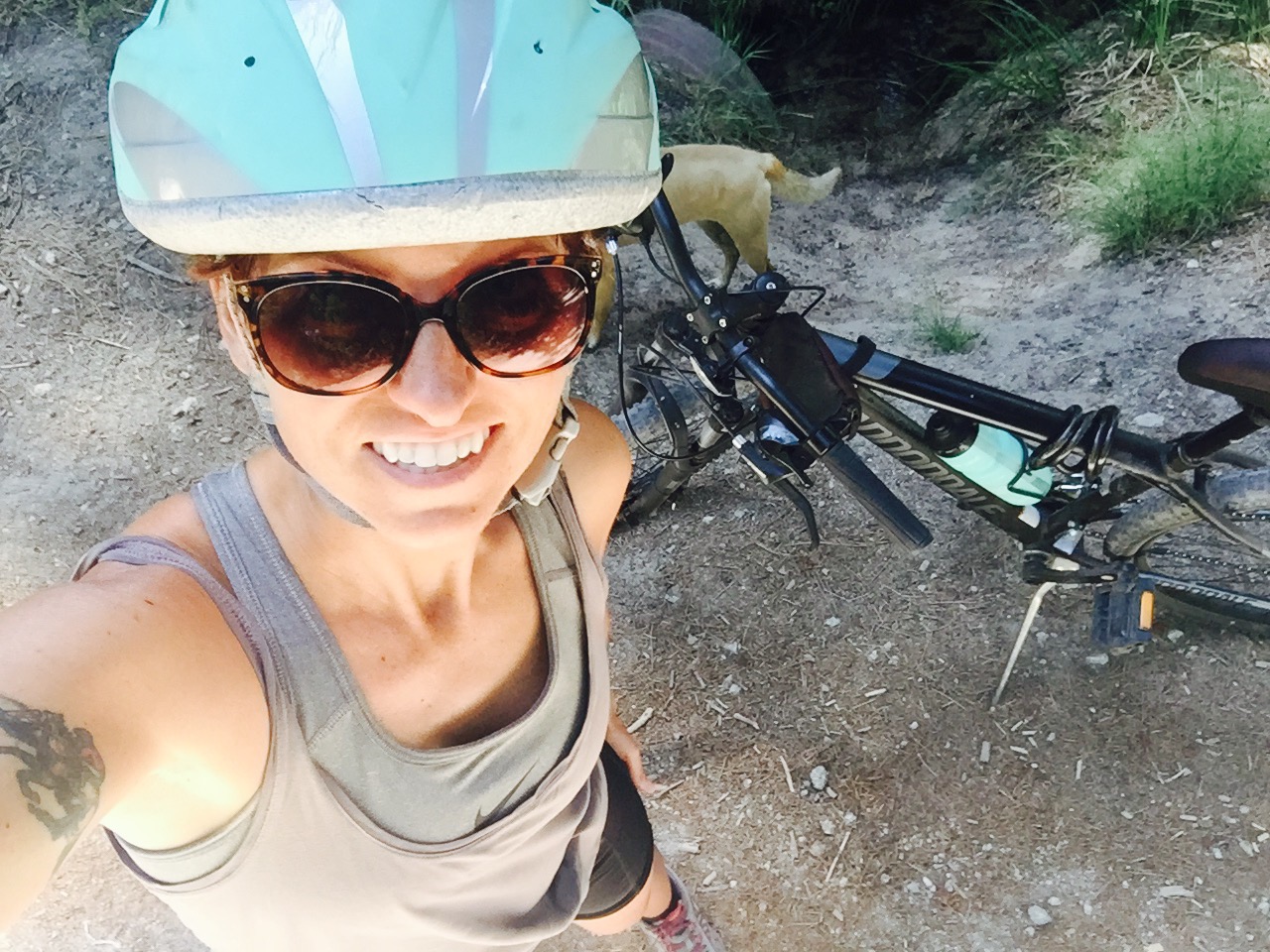 I had to peace out of the beginners mountain bike class early this morning as I literally had a mountain of zucchini waiting for me at home and I had promised all of our neighbors homemade lemon zucchini bread just as soon as I finished digesting all that agave after the Tacos and Tequila Party the night before.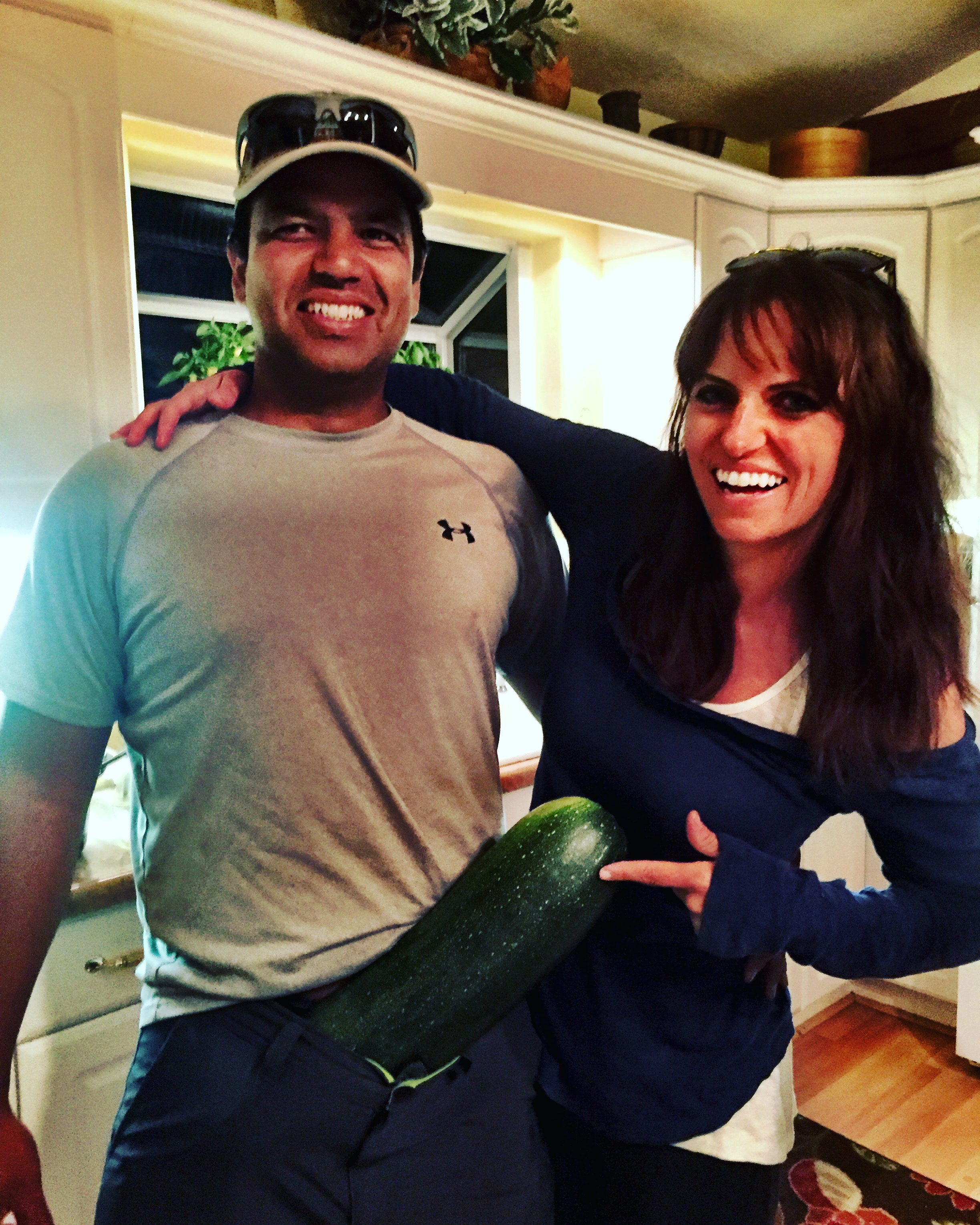 #Tacostequilaandbigasszucchinis
Also I found myself just a bit bored practicing braking and shifting on the dirt fire road. I'm no longer a newbie! I know how to use my brakes and shift! I honestly never knew before this class a lot of super easy things about mountain biking; Like I have been holding my feet wrong this whole time and you should gently lay a feathered finger across your brakes while riding (feathering) in case you need to brake suddenly. I also learned that mountain bike girls are pretty fun to hang out with on a Sunday morning and they love their gluten-free organic snacks. (Kindred spirits?)
I also learned you will get on the shit list real quick if you show up to a beginners mountain bike class and start bragging about your latest and greatest fall (My physical therapist was in the group and I was explaining to her my newest scars)
"We try not to scare the new people by talking about crashing" Whoopsie. You really can't take me anywhere. So it turns out I'm one of these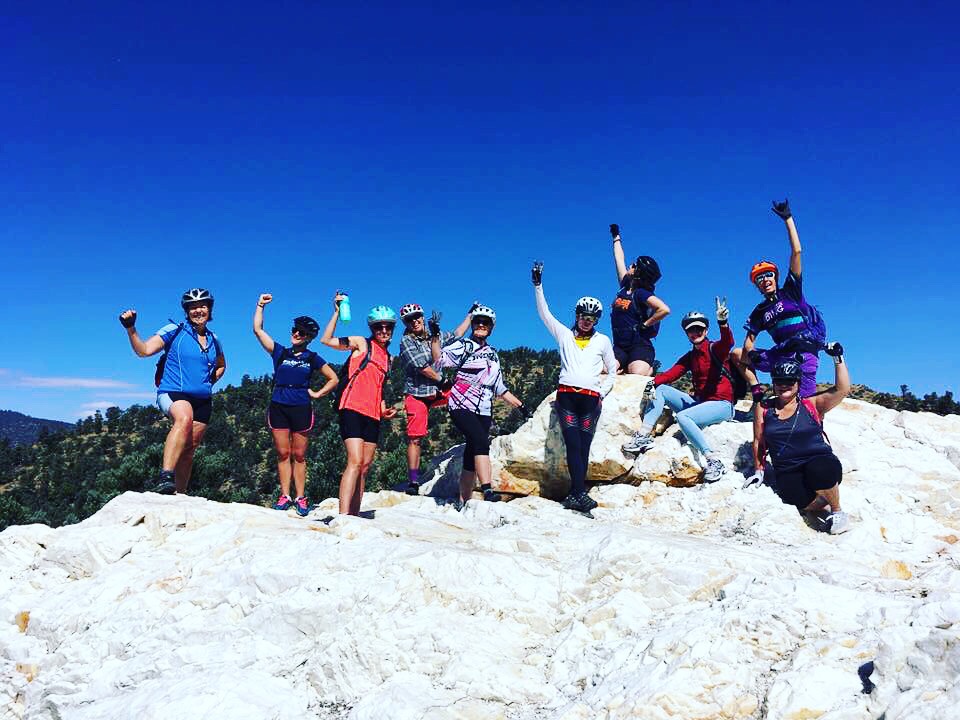 #girlswhobikenow
We use hashtags like #BRAP, buy padded pants and know way to much about gears. At the class this morning I learned how to lube the chain on my bike and also that I can take the front tire off my bike without even using a tool!
This lemon zucchini bread is excellent after you sweat out the tequila on a kick ass mountain bike ride. Before hitting the trails for a day of hiking or packing my Subaru for a camping adventure I like to make this healthy whole grain lemon zucchini bread in advance. There is something about cooking with coconut oil that is just delicious! I find when I bake with coconut oil that the coconut flavor is so much more pronounced on the second day.
Meyer Lemon Zucchini Bread
2 cups grated zucchini
1 cup Greek yogurt
2 lemons, zested
1 lemon juiced
1/2 cup sugar
1 teaspoon vanilla extract
1/2 cup coconut oil
2 cups whole wheat flour
1/2 cup high fiber supplement (I Use one with quinoa, chia and millet)
2 teaspoons baking powder
1/2 teaspoon salt
Sift the dry ingredients together. Mix all the wet ingredients together and slowly sift in the dry. Grease a baking pan with more coconut oil and add the batter.
Bake at 350 for 45 minutes.