I never imagined I would be the kind of camper who would ever "camp" in an RV, even though I knew it was a much better deal than camping in a tent (at least you can get things like caravan wifi boosters for an RV). That was before my boyfriend decided that RVing was for us and years before I had terrible back pain and sleeping in a tent left me walking like the Hunch Back of Notre Dame the first few hours of every camping trip.
Flashback…
Last autumn on my "Girls trip" camping excursion through the fall foliage of the eastern sierras with my dog, we woke up one morning, car camping in the back of my Subaru, to frost built up on the INSIDE of my Subaru's windows. Maybe it was time to upgrade our camping repertoire. After waking up at 7AM to a eighteen degrees autumn morning I think I have paid my dues in the camping world and it's time we have a motor home with a real bed, an actual shower, a toilet and a stove.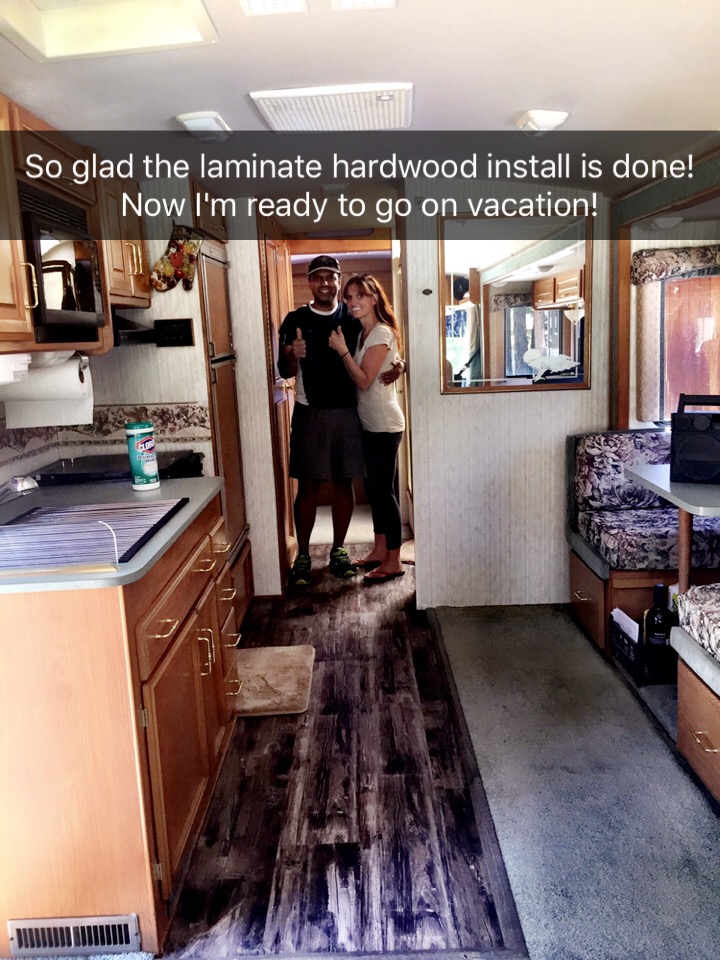 I refuse to call this lifestyle glamping though… We are just not those people! I imagine "glampers" are the people who park their RV at a RV park and sit outside it drinking Bud Lite all day. I imagine these are not the people who spend all day fishing alpine lakes that they had to hike four miles just to reach.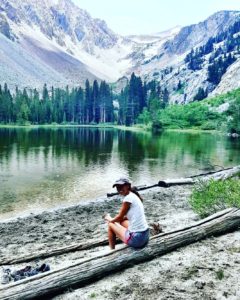 All I'm saying is it is pleasant to sleep in a real bed after a bad ass hike and I would just love to do more autumn colors camping and not having to worry about literally freezing to death each night. But I'm not a glamper. I feel like glampers wear True Religion jeans and eat at that Del Taco in Barstow and go to Lake Havasu. It seems to be a lifestyle that people who go to the river embrace.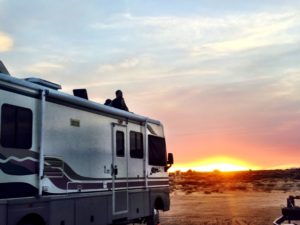 I just want to camp and be able to put together a gluten free Indian inspired dinner while also camping at 8,000 feet at Lake Sabrina and not freezing my ass off car camping. So the RV life it is for us! Our kitchen is stocked with Rudy's gluten free breads, brown rice, veggies and sweet potatoes and these healthy lifestyle campers are ready for all the adventures the Eastern Sierras (And Alaska in three years!) have to offer! Which reminds me, one of our friends has just bought a new RV so we will have to go on a road trip together soon. If you are looking for a fifth wheel, or any other RV related purchases, you can contact RV Wholesalers for more information.

This week I am linking up once again with the following food, health and DIY blog link ups.

http://www.makeaheadmealsforbusymoms.com
http://darlingdownsdiaries.com/good-morning-mondays-149/
http://www.marathonsandmotivation.com/chocolate-strawberry-superfood-parfait/
https://www.backtomysouthernroots.com/foodie-friday-link-party-12/
http://www.misssippipiddlin.com/
http://apriljharris.com/category/hearth-and-soul-link-party/
http://www.sewhistorically.com/category/link-parties/sew-it-cook-it-craft-it/
http://www.runningonhappy.com/
http://www.mizhelenscountrycottage.com/2015/09/full-plate-thursday-9-17-15.html
http://www.marciashealthyslice.com/
http://www.abountifullove.com/
http://designsbygollum.blogspot.com
https://confessionsofamotherrunner.com/category/meatless-monday-2/