The first time I rode on a motorbike it was in tropical Goa India. And yes, I was almost forty years old. And yes, riding a motorbike behind my love on an Indian dirt road with no helmet was more than a little bit terrifying. Thank God we rode straight to Paradise Beach and then straight to the bar. After a twenty-five-kilometer motorbike ride to a hippie beach in the Indian state of Maharashtra, I was ready for a beer. And I wanted to pet a kitty cat. I needed to head straight to the first serene kitty cat beachside bar I could find. Luckily in southern India, a beachside kitty cat bars is not hard to find.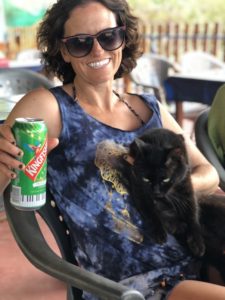 When we planned our trip to Goa India I read so much online about the dusty red dirt road of this beach town. Other travel blogs warned, don't wear nice shoes while walking in Goa! What I did not expect in advance of our trip to Goa India was the plethora of beach animals that would greet us at every beach hut restaurant or beachside bar we visited. Like this vacation cat who lounged with us at a beachside hut during happy hour in Maharashtra.
I wanted to take this little cat home with us so badly, but of course, I could have said that for half a dozen of the vacation pets we found while traveling through India and Italy during the month of January. This little cat had to be the most gorgeous feline I have ever seen in my entire life and I have snuggle-wuggled a lot of kitty cats in my day. Also yes those are my cankles and as you can see, the dirt of Goa India is really that red.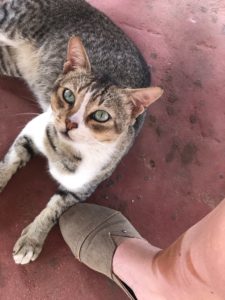 Now that we are back home in California our days of Butter Chicken and garlicky naan bread are behind us, sometimes I like to put on my best Kurti that barely fits over my butter chicken ass thanks to that damn COVID nineteen, and whip up some delicious sugar-free barbeque sauces.
It's May now and our travels in India and Italy are months behind us and all I really want right now is to be relaxing on a beach in Goa India with our vacation puppy and maybe a platter of butter chicken. However, it's back to a keto gluten-free lifestyle and that means very little sugar. It's also just beginning to be springtime here in our mountain town and that means we want to barbeque. One of my favorite easy keto dinners is barbeque salad. My barbecue salad dressing is absolutely fantastic. It's great on burger salad or it's fantastic on a simple salad with leftover rotisserie chicken. But you need sugar-free barbeque sauce to make this dressing keto-friendly.
When looking online for a Southern yet sugar-free Keto friendly BBQ sauce every recipe I came across called for Stevia or very unnatural sounding sugar substitutes. I want to make a BBQ sauce made with ingredients I can pronounce and I don't have to google.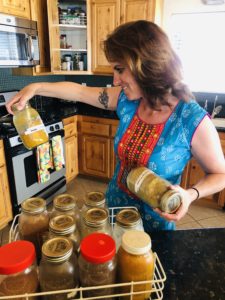 I mean, why use sugar-free ketchup when you can just use plain tomatoes? Why use onion powder in a meant to be a healthy recipe when you can use real onion?
These things right here are what is wrong with our food culture today! There is no reason to use powdered anything in cooking unless you are camping or backpacking and have to carry powdered meals with you. Real food should be fresh and delicious and not dehydrated in a factory. One thing about all the foods we found while trekking through Goa India, in India the food is fresh and made with real ingredients. No ingredients I can not pronounce, no dehydrated anything! As winter warms up into spring here in our mountain towns we will definitely be bar-b-qing a lot more. Having a keto BBQ sauce on hand is a must in our household. I love to drizzle this over my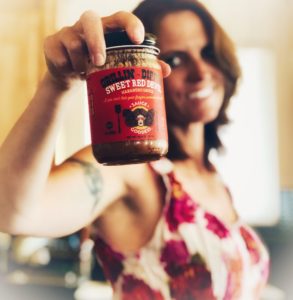 Bacon Wrapped BBQ Glazed Jalapeno Poppers.
Keto Low Carb Bacon and Thyme BBQ Sauce
1 cup tomatoes
1/2 cup apple cider vinegar
1/4 cup agave nectar
3 tablespoons bacon fat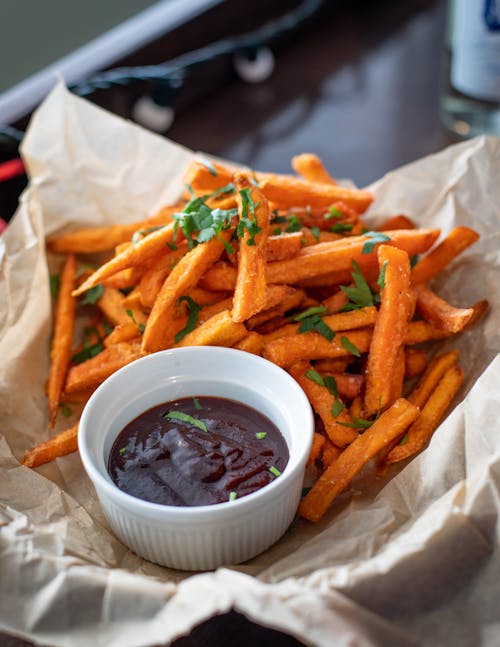 1/2 a red onion
3 pieces reserved bacon
6 roasted garlic cloves
1/4 cup fresh thyme leaves
1 tablespoon Worcestershire sauce
2 tablespoons Dijon mustard
1 teaspoon paprika
How Do I Make this amazing BBQ Sauce?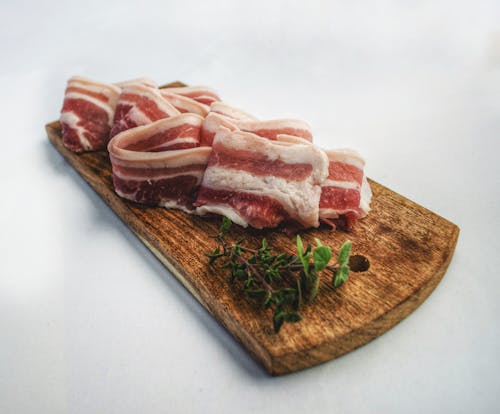 In a saucepan cook the onion pieces in the bacon fat. Add the thyme leaves and the roasted garlic cloves. Let cook a few minutes and stir in the rest of the ingredients. Let simmer twenty minutes. Let cool and then add to a blender, until smooth. Glaze your favorite meats with this delicious homemade keto-friendly sauce.