Sometimes I hike twenty miles on a Monday. Sometimes my day pack is stuffed full of Ghost Pepper Keto friendly cheese crackers and I'm counting down the minutes and the miles until the first back country lake, so I can stop trailside and shove some of these delicious gluten-free snacks into my face. When you are a Hiker Babe, you may call these Monday Miles, as in hashtag Monday Miles or hashtag Monday Motivation, I mean if you are into hashtagging your life. The best thing about hiking twenty miles is I figure I can eat as much cheese as I want.
#CheesePlease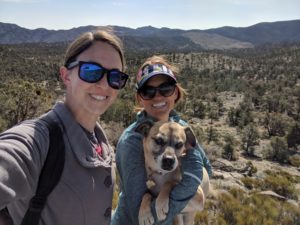 Sometimes people ask me why I hike so much. I always say so I can eat cheese.
But sometimes I like to not eat a block of cheese in one sitting. Sometimes I want to feel good about hiking up a mountain and burning three thousand calories in a hike. Days like that I tend to throw a handful of cheese crackers at my face as I hike pretty much straight uphill.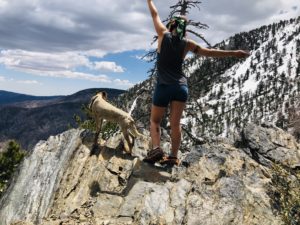 Spice up your hike with keto Ghost Pepper Cheese Crackers
If there is one thing that hikers simply adore its food. But some hikers don't adore gluten or wheat flour or GMO filled brands like Nabisco. If you are Krazy about Keto this spring then this is a spicy and easy cracker concoction you simply must try. The two main ingredients are almonds and cheese (Two of my favorite foods!) and your favorite chili flakes (I use Ghost Pepper or Scorpion Chili flakes) really spice up these tasty cheese crackers.
These crackers are one of the only reasons I have made it a week into keto (Okay and maybe also the fact that it's mainly a cheese diet) These are seriously so good my boyfriend and I basically bicker over who gets the last few. I have to make these every few days. Craving wine? Have some cheese crackers? Need desert at 7 p.m. but don't want to leave ketosis? It's cheese cracker time! And obviously, these are terrific to have in your pack on a long distance hike.
Keto Ghost Pepper Cheese Crackers
1 cup grated cheese (Your favorite cheese. I use Jalapeno Jack for adults. If making these for kids, skip the pepper flakes and use Colby Jack)
2 cups almond flour
1 egg
1 teaspoon garlic powder
1/2 teaspoon Ghost Pepper or Scorpion Chili Flakes
1 teaspoon salt
Melt the cheese in the microwave for about 1-2 minutes. Stir in the spices, salt and the almond meal. Add the egg. Add more almond flour if the dough has not come together enough. Roll the dough out on a cutting board as thin as you can. With a pizza cutter, cut into small, bite size squares. Place each square on a cookie sheet. It does not matter if the squares are touching. They won't stick together. Sprinkle more salt on top and bake at 300 for 20-30 minutes. When the crackers just start to brown, turn off the oven and leave in the oven for ten minutes.
•••Other variations
Add sun-dried tomato and basil if not on the keto kraze.
These are also fantastic if you add some chopped up bacon jerky to the dough.
Today I'm linking up with the following blog hops
https://confessionsofamotherrunner.com/category/meatless-monday-2/