India could you be anymore ridiculous? Traveling through Kerala, India is like a different world than southern California.
Today I ordered a lemonade. (To mix with my vodka as we were in a relatively dry state and I refuse to drink a beer "cocktail")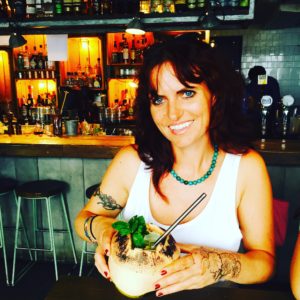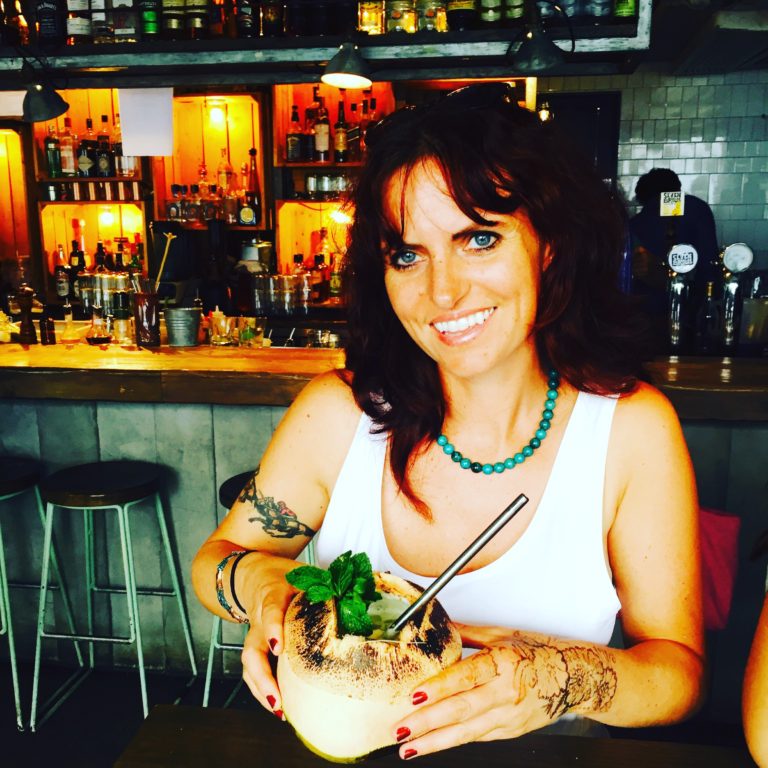 The bartender handed me a Seven Up. Only in India is Seven Up considered lemonade.
Customer service? What customer service when you are in India? Take India airports for example, your flight may leave twenty five minutes early (Without you!) and you better like it! Try complaining to their customer service department and its like talking to a wall; a frustrating stupid wall.
Waiting at an airport in the middle of muggy humid cow infested nowhere for our flight I peed in a hole in the ground at the airport. (This was the bathroom airport! I was not just being lazy!) There was a holder for toilet paper but no paper. There was also a paper towel dispenser and no paper towels. There was a hand dryer that looked like it was from the eighties and obviously did not work.
There was also an airport employee in the women's restroom reading a book with no shoes on. I honestly was not sure if she was a ladies bathroom helper or an employee on her break who just found bathrooms calming.
So I did not tip her.
Returning to the same hole in the ground bathroom an hour later right before our flight was set to depart there was a different employee, same spot, also shoeless, also reading a book.
Now at this point I'm assuming she is a bathroom helper and is looking for a tip…
But why? There is no T.P. no paper towels and she did nothing while I was in there!
Oh India, you are so ass backwards!
Like ice in this country is more precious than gold! Every time I go to a bar or restaurant I order ice in my water or cocktail.
Every time the waiter asks me
"How many ice cubes"
And I have to resist the urge to say
"All of them?" I just want ice in my cold beverage; now is that so complicated?
Also this is ridiculous
If you are at a bar in India, order a crap beer cocktail and get a free mocktail for your spouse?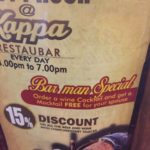 Seriously? Maybe the lady of the relationship needs alcohol also after peeing in a hole in the ground and missing her flight!
Or maybe she just needs some tasty Kerala style coconut based vegetable stew.  This soup is amazing!!! Just like all the delicious coconut filled food of the southern tip of India.
Kerala Style Coconut Vegetable Soup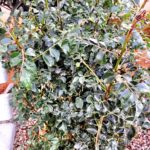 2 carrots, chopped
1 cup green beans
1 red potato, chopped
2 cups coconut milk
1 cup water
2 star anise
3 cloves
2 green chilies, chopped
1 teaspoon minced ginger
2 cardamom pods
1 stick cinnamon
1 teaspoon salt
3 curry leaves
1/4 cup cashews, minced
2 teaspoon coconut oil
Heat oil and add cardamom, star anise, cloves and cinnamon. Add ginger and garlic for just a few minutes. Add the chilies.
Add the cubed potatoes, carrots and green beans. Add water and salt. Simmer ten minutes.
Add the coconut milk. Mash a few of the potatoes to thicken the soup.
Add the curry leaves and the cashew nuts. Simmer ten minutes and serve.
Linking up this week at the following blog hops…
https://kahakaikitchen.blogspot.com/