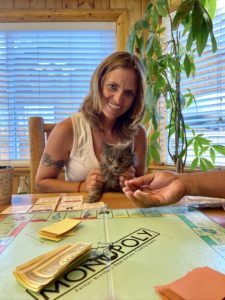 How many days have we been self-quarantined now? I may have lost count but one thing is for sure and that is I have been safe at home for far too long. And I've consumed a lot of cheese. In many forms. Now, what exactly does cheese have to do with a global pandemic? you may be asking yourself. Cheese has and always will be my comfort food of choice.
During this crazy, six months or so of Self-quarantined time, I've had way too many conversations with our pets to be considered healthy at this point. I miss my coworkers something fierce. I miss the ability to pet racehorses at my workplace every day. I really miss going out for sushi with friends after work. I definitely yearn to be in a city where I can easily buy good quality sushi. It's gotten to the point where we are starting to consider yellowtail sashimi from the supermarket good enough. I know I love living in a small rural town, but how is this my life? Supermarket sushi is not okay!
Once a month I drive over an hour into the city to buy our fancy groceries we simply can't get in our resort town. Last month I brought two giant ice chests and basically filled them with an assortment of sashimi, bok choy, fancy mushrooms, every kind of cheese Whole Food's sells and pickled veggies from the Asian market. Here in this scenic alpine resort town, Big Bear Lake California, we may have two Starbuck's and a Mcdonald's that for some reason the rednecks and people who don't care about their health still frequent in 2020, but we have no ethnic markets or health food options for the most part. It's hard to feed your family good quality healthy food when your local supermarket doesn't sell coconut flour and almond flour is a shocking fifteen dollars a bag. In a post-pandemic world where I have been furloughed from my job healthy keto baked goods are hard to come by when healthy ingredients are extremely price gouged.
Our family was lucky enough to get away from lockdown life for a few days a few weeks back. We drove our motorhome six hours to the eastern Sierras here in southern California for a family vacation we will not forget anytime soon. We relaxed by alpine lakes, we took the dog for scenic hikes to the Mammoth Crest, Thousand Islands Lakes and Valentine's Lakes and we caught and cooked some delicious brook trout. It was the kind of getaway in nature we needed to recharge our batteries. Thanks to our motorhome we were able to go on this outdoor adventure and still be safe from all the COVID germs floating around out there in this pandemic world.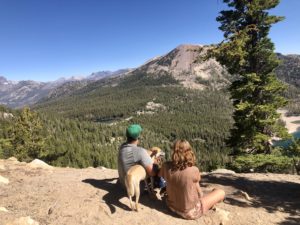 I have to say it was nice to take a break from hikes in our own national forest where I'm sick and tired of staring at all the trash, dirty diapers and beer cans the tourists leave in their wake. I don't understand how people can come to visit such a lovely place just to trash it. Before COVID I was that person who picked up dog poo bags and beer bottles on our mountain trails because someone has to pick up after adults who are giant uncaring slobs, but with the thought of nasty germs everywhere, I'm done picking up other people's garbage for the time being.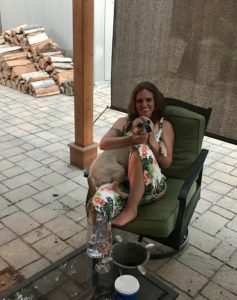 It was so nice to get away to the eastern Sierras, hike some new trails and enjoy the pristine beauty of Mono County. We needed a break from being degenerate gamblers and betting on the ponies every afternoon. As a professional handicapper at Santa Anita Park in Arcadia California, this pandemic has me so missing being gainfully employed. Traveling to a place with no internet for a while was ideal. In this post-pandemic world, with us being trapped in our homes we can only watch so many hours of FoxNews or horse racing every day, no matter how much we are winning! Okay actually, I can only watch so much horse racing from our kitchen while whipping up some hot tasty cheese dip on a random Friday when I really should be at work helping our patrons make some money betting on the ponies. Hopefully, at some point, all of us employees in Los Angeles County who work in the professional sports industry will be able to get back to work in the near future.
But for now, it's hiking, playing the ponies from home and coming up with new recipes. Since we try to eat keto most of the time a lot of those recipes contain a lot of delicious cheese. Which just happens to be one of my favorite food groups. Yes, I said smokey bacon, jalapeno and every cheese dip. Because it's day who knows what of self-quarantine and yes I will create a meal with five kinds of cheese in it! This cheese dip is awesome for using up extra cheese you may have hanging out in your fridge. After I buy all the cheeses at Whole Foods debacle earlier in the month I may just have some extra cheese to throw in this tasty spicy cheese dip.
Jalapeno and Every Cheese Dip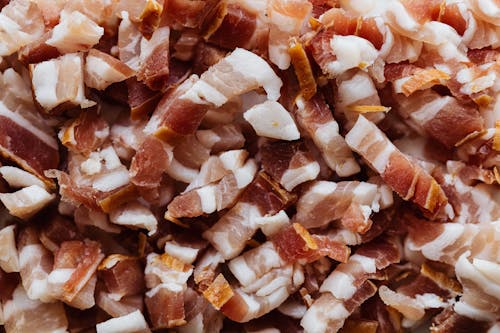 4 jalapenos, roasted and diced
1/2 cup cream cheese
1 cup shredded jalapeno jack cheese (Or whatever extra cheese you have on hand)
1/2 cup sour cream
2 teaspoons roasted garlic
1/4 cup crumbled cooked bacon
Tortilla chips for dipping
Mix the jalapenos, cream cheese, sour cream, roasted garlic and half the shredded cheese. Mix in the bacon. Pour into a glass baking dish. Sprinkle the rest of the grated cheese on top. Bake at 375 for twenty minutes until the cheese is just brown on top. Serve with your favorite tortilla chips or radish slices for a keto treat.