I feel so blessed for this summer in the Big Bear Valley. I've always been a Running Springs girl and I loved my small town but I am completely spoiled now by the beauty and tranquility of Big Bear Lake.
This morning was Tippy's last morning to hike with us before he returns to Nor. Cal. for the near future.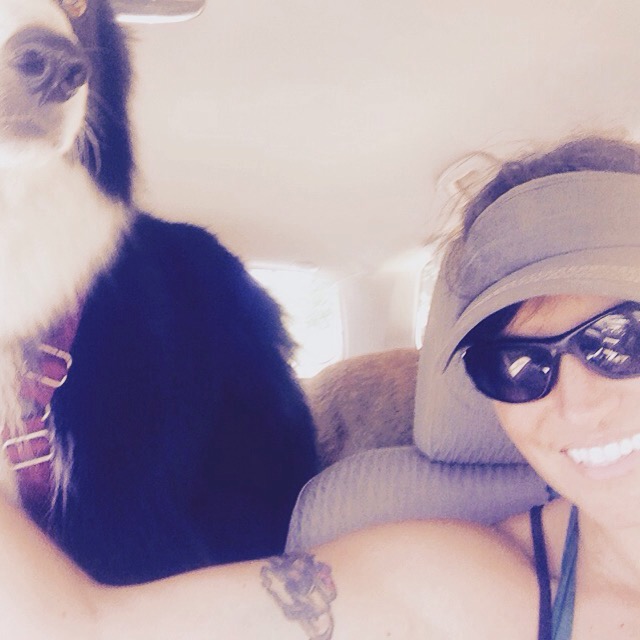 I'm going to miss this drowling fuzz bucket ( and luckily he left my car covered in drowl to remember him by) I won't miss his egg farts ( we found out Cattle Dogs prefer eggs for breakfast, that explains it) or the fact that he thinks kitties are for chasing but I'm going to miss those crazy Garth Brooks eyes.
And Carly will miss her best friend.
This morning I took the pups on a mini road trip to my neck of the woods where I grew up, the Running Springs area. I wanted to take the dogs for a swim in the creek before Tippy left. These guys had an amazing last morning together, chasing each other on the sandy beach, jumping in the cool waters, swimming and than rolling in the sand. Yes, they were pretty disgusting dirty by the time we  were making our way back to Big Bear.
It was a great end to our summer time with the Tipster.