I can't recall how many early mornings I've found myself lacing up my running shoes in the dark and pounding out miles of alpine trails before the sun even came up. I have literally almost run into sleepy Black Bears on our trails through the wilderness, as the sun was just beginning to rise over the pine trees and sleepy Yogi lumbered off into the hills. I would jog around a deserted forest dirt road and come face to face with wild bobcats; Shocked to see a trail runner on this section of the Pacific Crest Trail miles from any road, town or Starbucks. A few times I actually saw a grey fox: an adorable fluffy little dude who you rarely and I mean rarely see in our wilderness. That's what happens when you pound out a few miles right after sunrise. You get to see the best of the creatures that call this forest their home. I felt like that scene from Sleeping Beauty if Sleeping Beauty wore New Balance running shoes and was super sweaty at 7 a.m.
I used to love to run in a way that consumed me. I ran almost every day seven days a week. I would always tell myself, I need to take a rest day. Then Sunday morning six a.m. would come around, the sun was just barely rising behind the pines in my neighborhood and I wouldn't be able to sleep so I would hit the trails instead. Who needs a rest day when alpine forest trails and rainbow sunrises like a painting are calling my name? At thirty years old, a trail runner was born.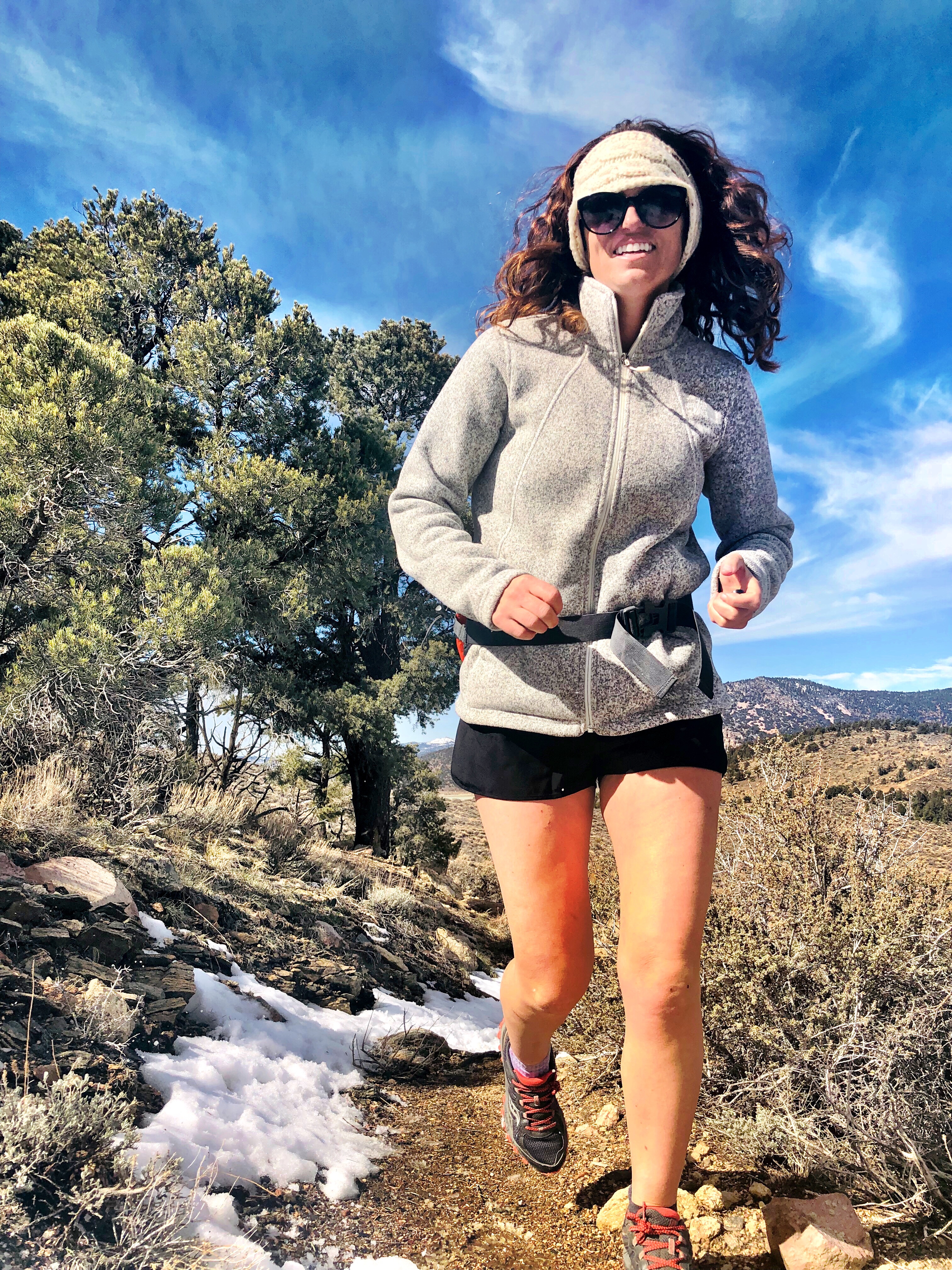 This was all in the years before I even had a dog; A furry companion to run these mountain trails by my side. It was many years before I bought my first, not crap, mountain bike and really embraced mountain biking. These were the days of running twelve or fifteen miles before working the night shift at a crap retail job, many years before I really became the outdoor enthusiast's trail lover and adventurer I am today.
It took this summer, a summer when I trained into ridiculous shape, ready to hike the twenty-three mile Mt Whitney Trail in one day, for me to really admit and realize my running days may really be far behind me. Even in the best shape of my thirty eight year old life, I just can't run uphill anymore. I'm not sure if it's my asthma or the nerve damage in my legs or just disinterest in running but it just feels terribly miserable to run. I just can't understand how I went from having a passion for trail running five years ago to this lump who would rather sit on the porch and read a good book then go for a run.
Don't get me wrong, this lazy lump does get off the front porch with the pup almost every gorgeous spring day and hikes up and down every mountain in Big Bear Lake but my legs and lungs just don't have the will to run these days. I may take the pup for a fifteen-mile mountain bike ride before lunch but riding single track trails with man's best friend at my side is just not the same as my years as a trail runner. I think sometimes of the half marathons I ran and I just wonder, how did I ever do that?
Back in the day when running was my obsession, I once attempted to Run to the Top a seven-mile trail race to the top of a 10,000 foot mountain! I ran so hard and for so long that I got altitude sickness a half mile from the finish line, the top of Mt Baldy, and search and rescue told me I had to turn around or they would carry me out on a stretcher. I threw up everywhere and finally conceded defeat.
I was a runner and running up mountains was what I did for fun. John Muir said "The mountains are calling and I must go" but these days I'll hike them happily instead.
This week I'm linking up once again over at YeahWrite.me