Today our dogs tried to murder each other. I, of course, tried to stop them from murdering each other. In my effort to remove Candy's teeth from Carly's throat I somehow got bit.
Do these dogs not realize that I am already in ridiculous pain?!
I think I'm safer in the hospital! Luckily a few hours after getting bit and getting extremely angry at the mutts I was in the shuttle on my way to the hospital for my spine surgery and two-day stay at Monrovia Memorial Hospital.
My boyfriend and I were working on week two of eating super healthy and I was not going to let my hospital stay mess that up. I went to the hospital with a bag packed full of healthy snacks and I was super prepared!
When I came to after the surgery about nine a.m. I was nowhere near hungry even though I barely had dinner the night before. I was nervous about the surgery, highly stressed about the bullshit the insurance company had been dragging me through for two days and pissed at the dogs for being jerks today of all days. I could barely eat my salad I had made for my dinner!
At noon a plate of waxy hospital food was placed in front of me. Even if I had been ravenous I don't think I could have eaten the mush set in front of me.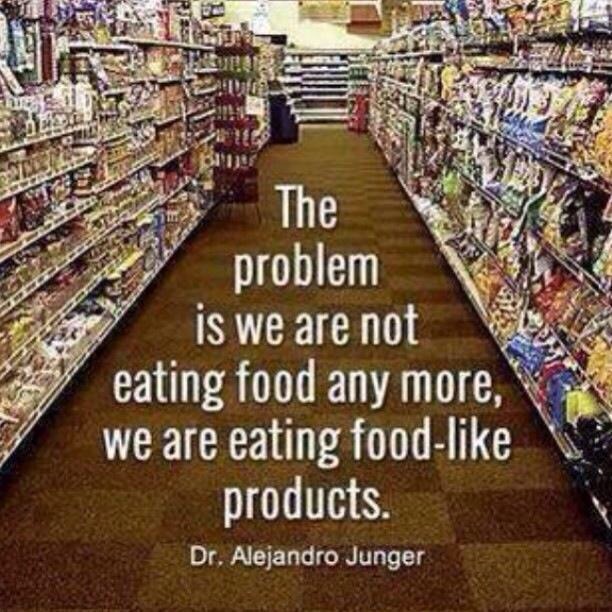 " Ok
I might need a smoothie" I thought to myself.
A nurse brought me "soup" and told me it might be chicken.
It might be beef
She didn't know. Fair enough, I have friends who work in hospitals and they said that sometimes when food is transported in a refrigerated shipping container, sometimes there is a lot to sort through and sometimes it may be difficult to know what it what. But I let it slide as I knew I was better in hospital than I was at home with the dogs.
Also on my tray was a Blue Bonnie ice cream bar… You know the one with Listeria?
The first ingredient was corn syrup the second ingredient was high fructose corn syrup. It didn't even have a flavor listed! I'm assuming the flavor is corn syrup?
My first hint for surviving hospital food?
Be prepared.
I was expecting the hospital food to be bland, and indistinguishable.
I wasn't to far off, as I glared at the dinner that showed up for me later in the evening; waxy pasta that had a pile of pale chicken piled on top. This right here, made me so happy that I had prepared with my second hint for a hospital stay.
Pack healthy snacks
I packed two Cliff Bars, some dehydrated bananas I dried myself, and some organic Pure brand fruit strips.
Beg your visitors to bring healthy premade snacks! I didn't want flowers during my hospital stay; I wanted a freshly made smoothie!
If you have guests visiting you, ask them to bring you a fresh juice, smoothie or salad from Whole Foods or Trader Joe's.
When I was in the hospital my friends brought me a coconut, banana and orange smoothie in the morning.
In the afternoon another friend brought me a date, banana and walnut butter smoothie plus a kale and broccoli slaw salad. Believe me; I ate better than anyone in that hospital that night!
Be prepared for bad coffee
Usually if I go to a coffee shop or Peet's coffee I'm completely happy with just a cappuccino or coffee with cream. I don't need sweetener in my coffee or a frappacino or anything fancy.
When staying some where you expect the coffee to be bad; a hotel or a hospital stay I bring those travel size hazelnut creamers.
I know, I know, they are full of hydrogenated oils and soy but they make horrible coffee taste better. For me, it's not something I have in my diet all the time, so I rationalize it that way.
Be prepared with dietary supplements
Bring a Baggie with your vitamins, vitamin C and Emergencee.
Hospitals are full of sick people. You don't need to be in there any longer and you don't want to get home from the hospital finally and get a little cold while recovering!
If you are expecting to have to be on narcotics in the hospital I recommend bringing some smooth move tea bags as well. Because it's bad enough being in the hospital; it's worse when you are backed up!
Bring the hospital travel necessities.
Eye mask, ear plugs, head phones ( for watching Netflix on your tablet or phone) at least one good book, Chapstick, tampons, etc.
These little items will make your hospital stay go so much smoother and as pleasant as possible.