It was my first time making dosas.


My boyfriend made me dosas two weeks ago and he has awakened a monster inside of me! I can not get enough of this Indian food breakfast treat; a pancake made with lentil powder and fenugreek. I know, lentil pancakes? It sounds weird, right?
I've o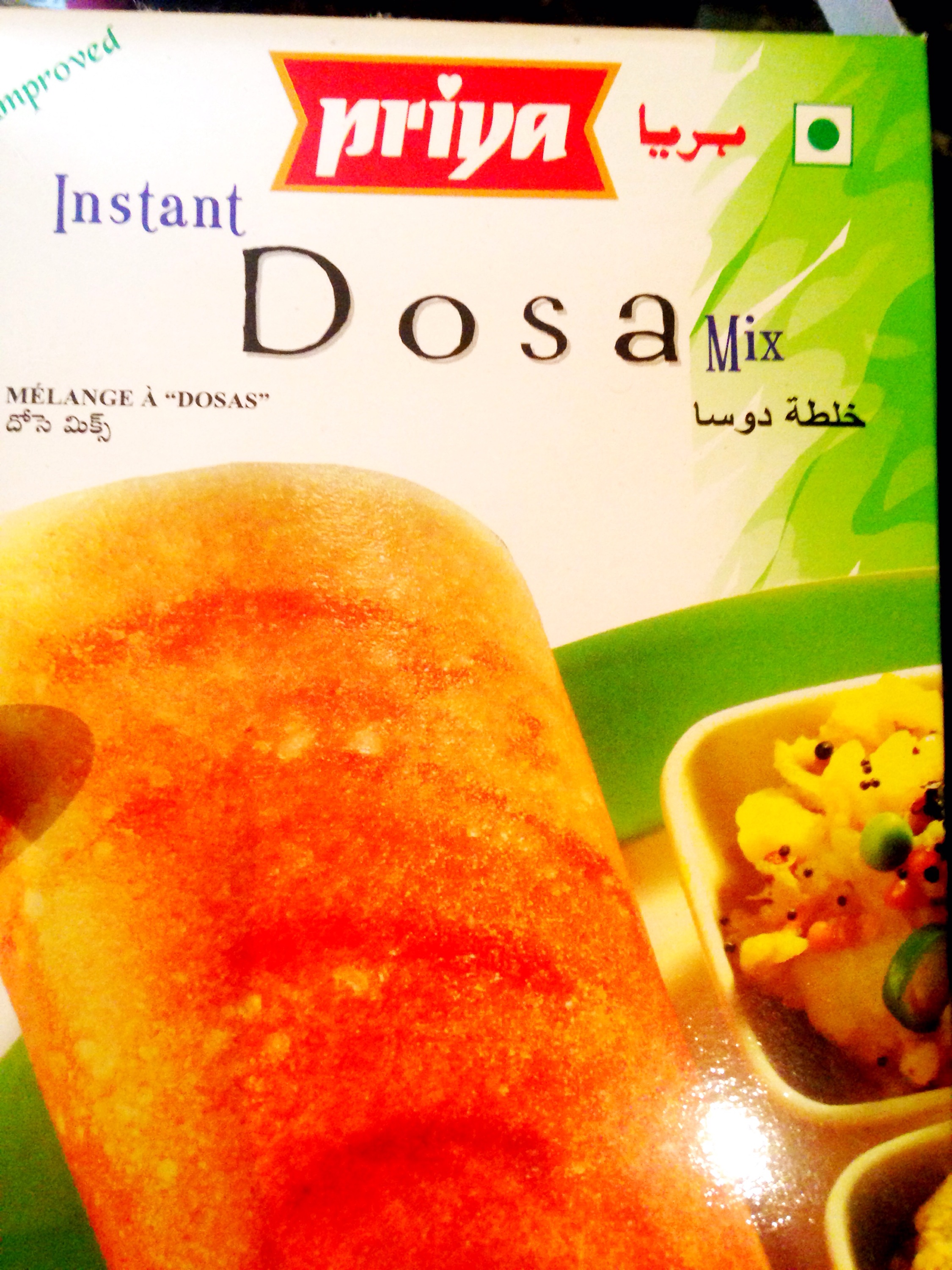 nly had the breakfast version so far but I am completely hooked on dosas. When we make them we use this dosa mix that he buys from Ishopindia.com
( you should seriously think of checking out that website if you like Indian food the way I love Indian food… The best curry powder ever, the very best turmeric powder, date tamarind sauce… I could go on and on about all the delicious things that website has to offer!
But first I had to make the dosas the other morning because I broke Adrian on top of Mt Baldy.
Actually he had the Mt Baldy Flu and was not up to making me breakfast.
But I needed those dosas! So I forced him to stand next to me, sniffling and feverish and instruct me on the art of dosa making. Yes, I really am a nice girlfriend, I mean I did make him a full dosa breakfast!
Making dosas are kind of a process but it's not that complicated.
The first step is to mix the dosa mix with water and let it sit to rise and ferment for thirty minutes.
When the dos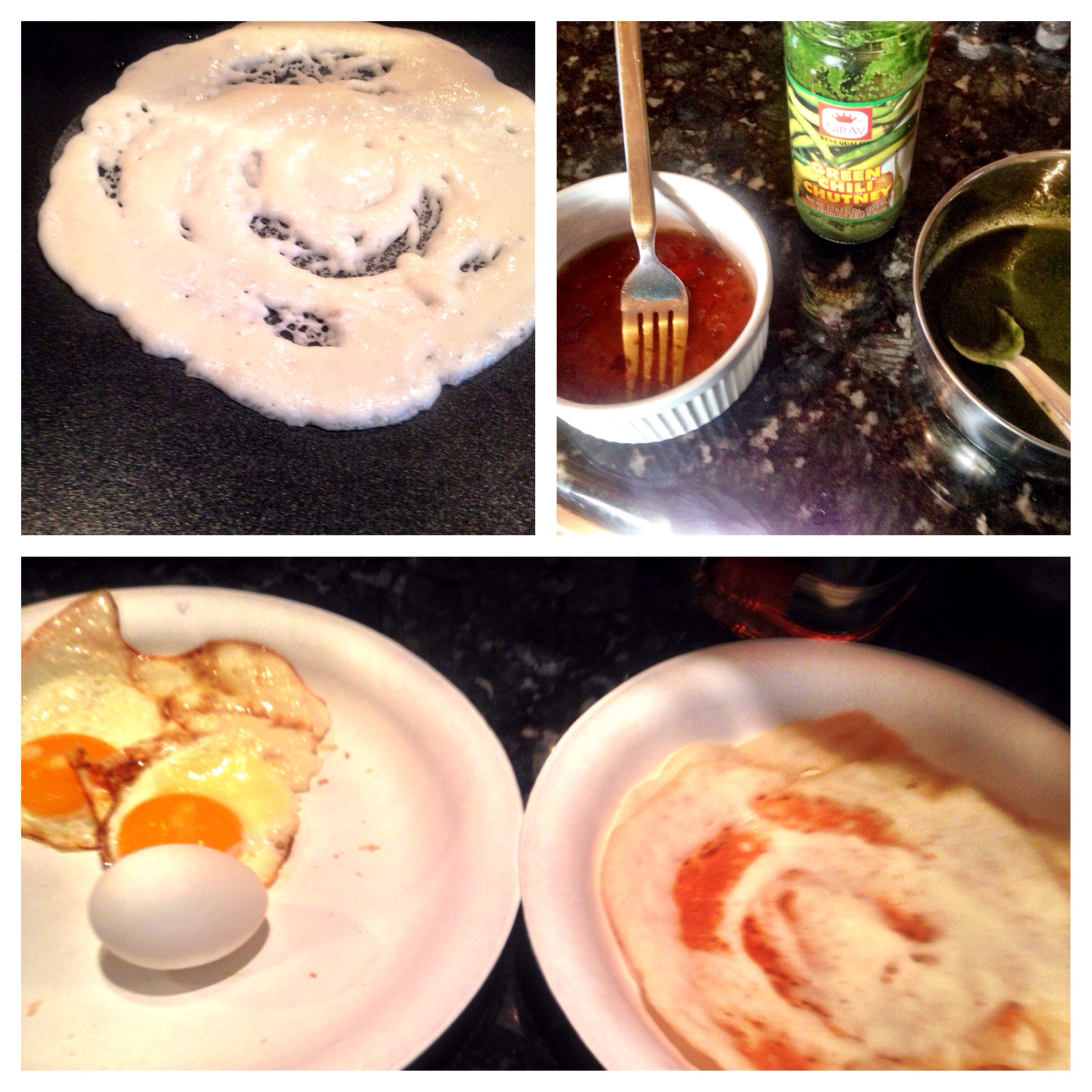 a mix is ready to go heat a skillet to medium heat. Drizzle with clarified butter. (You can also use coconut oil if doing the vegan version)
With a ladle scoop one spoon full of batter on the skillet. Working from the inside out spread out the batter until it's a very thin pancake almost like a crepe. It's okay if there are holes in the dosa.
Let the dosa cook for about two minutes. Break a egg on top and let cook until sunny side up.
Remove the dosa from the heat and drizzle with tamarind date paste and chili paste.
For the next dosa it is very important to use a wet towel to cool down the skillet and start over with the next dosa.
Once you have made dosas a one time you will be hooked for life!
My favorite topping for a breakfast dosa is a fried egg, date chutney, potatoes cooked with mustard seeds and green chili chutney. Best breakfast ever!