It's taken me years to get a chance to really explore the Bridgeport/ Twin Lakes area but in twenty-four hours I think I did it all. I did not however bake a batch of this ridiculous good coconut bread today but that can wait until I'm back from vacation in a week.
Back to Bridgeport.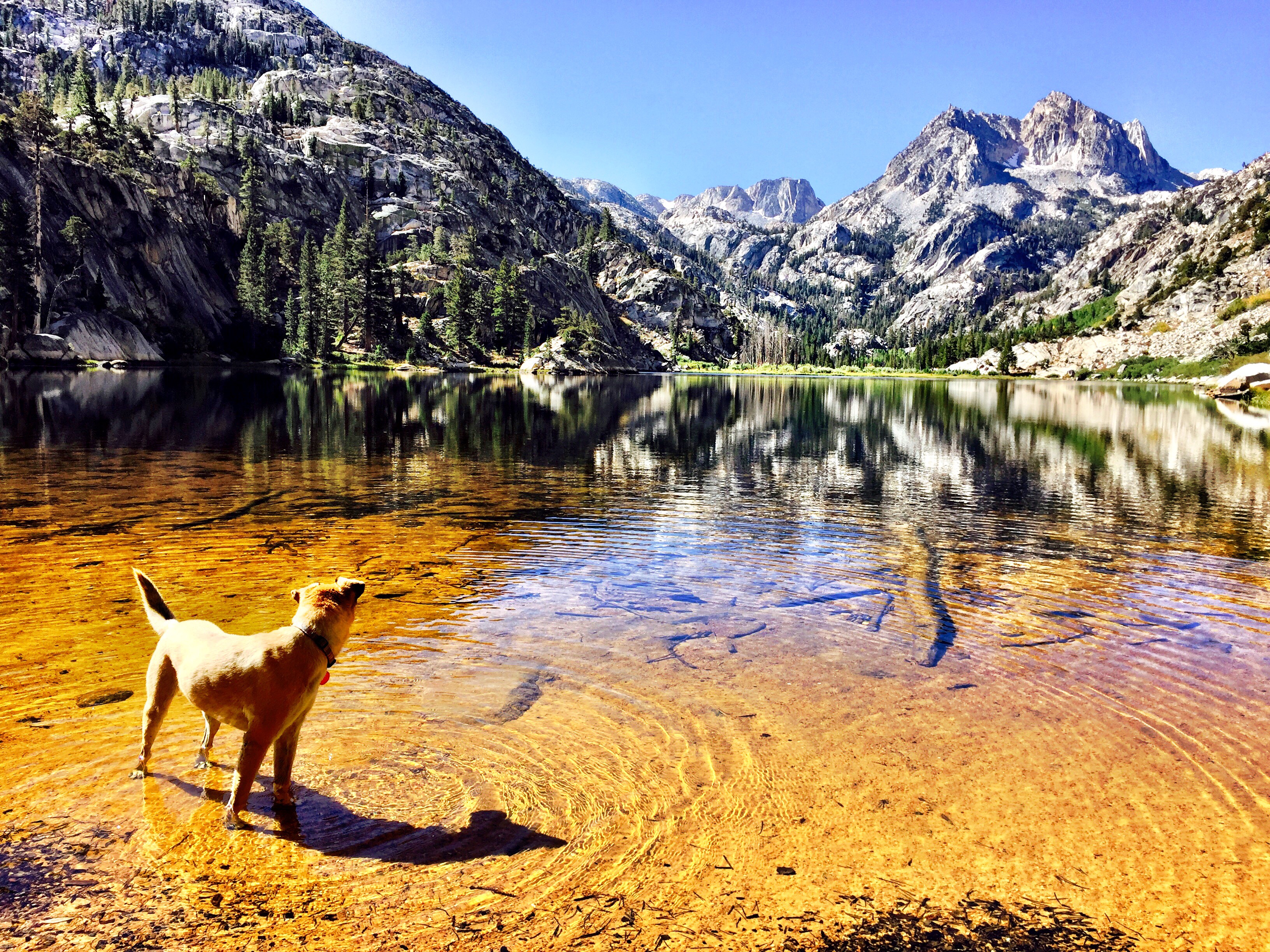 Today I went off the grid.
I saw a deer.
I hiked to a mystery lake and I got hit on by a naked creep.
I did not however fish as I was too tired to fish after all the other shenanigans. Maybe I was just to relaxed to fish after a day of admiring amazing Sierra thunderstorms.This morning I tried to find the trail head for Barney Lake. I asked the camp host, a forest ranger and eight or ten fisherman. No one had even heard of Barney Lake. This hike is supposed to be the prettiest hike in this area and absolutely no one knew where it was! Here is where the off the grid part comes in; there is no cell reception in Twin Lakes at all. I was off the grid and no one knew where I was for twenty-four hours. Meanwhile I was still trying to find Barney Lake. I finally decided to drive past the Twin Lakes and to the resort at the end to ask there if anyone knew if this mystery hike was in the Twin Lakes area or if I needed to drive back out to Bridgeport. I did finally get an answer that the resort was where the Barney Lake Trail Head was located. Than three different people told me to park in three different places.
Before I could get annoyed with Twin Lakes; the place where no one knows nothing, a herd of deer wandered into the marina area and my agitation dissipated as the baby Bambi's began to frolic ( and one horny little bastard tried to hump an older doe) and made cute little baby deer noises, the noises they make are much cuter than some of the shriekings you could possibly hear on sites like tubev.sex for example.
Suddenly the sierras were serene and calm again. My dog however was terrified of the deer and literally shaking she was so scared.
After we watched the horny deer for a bit we were finally, fina
lly on the trail head to Barney Lake! It was a pretty cool hike actually. You start out following Robinson's Creek amid the pine trees and walking by a gorgeous meadow. You soon get above this to a high desert like area with sage brush. Past the sage brush area you are soon following the creek again and the trail is surrenders on all sides by aspens and ferns changing colors.
This part of the trail is just gorgeous and very fall like with the yellows and oranges and reds of mountain berries and Indian paint brush flowers. I also saw juniper trees with an insane amount of juniper berries on them. The trees were bright blue from a distance and very pretty. All these juniper berries had me wishing I had some venison.
In the Aspen area I also saw wild elderberries growing and picked some of these blue berries as a snack while I hiked.
Barney Lake was not a far hike and not to much elevation gain to get there so I made it there and back relatively quickly which was great as I was heading to Buck Eye Hot Springs next!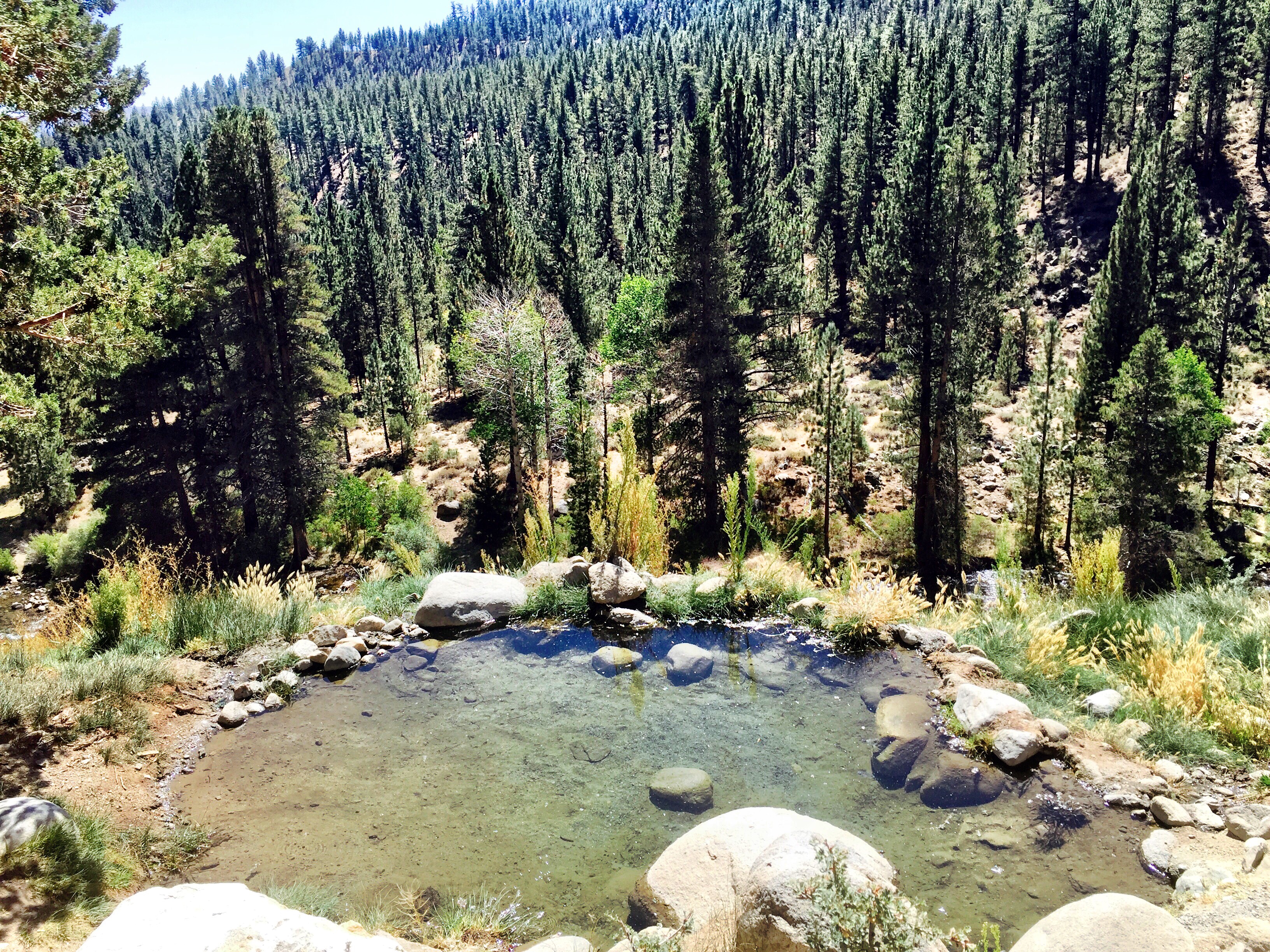 If it were not for the creepy old wrinkly hippie than Buck Eye Hot Springs would be excellent.
"Why no sir, I am not a masseuse and no I do not want to massage your wrinkled body"
"No, I do not want to camp next to you either"
After all the stories I have heard about hot springs it's not surprising to find old creeps there. At least there were lots of young people to talk to and be able to avoid the creep.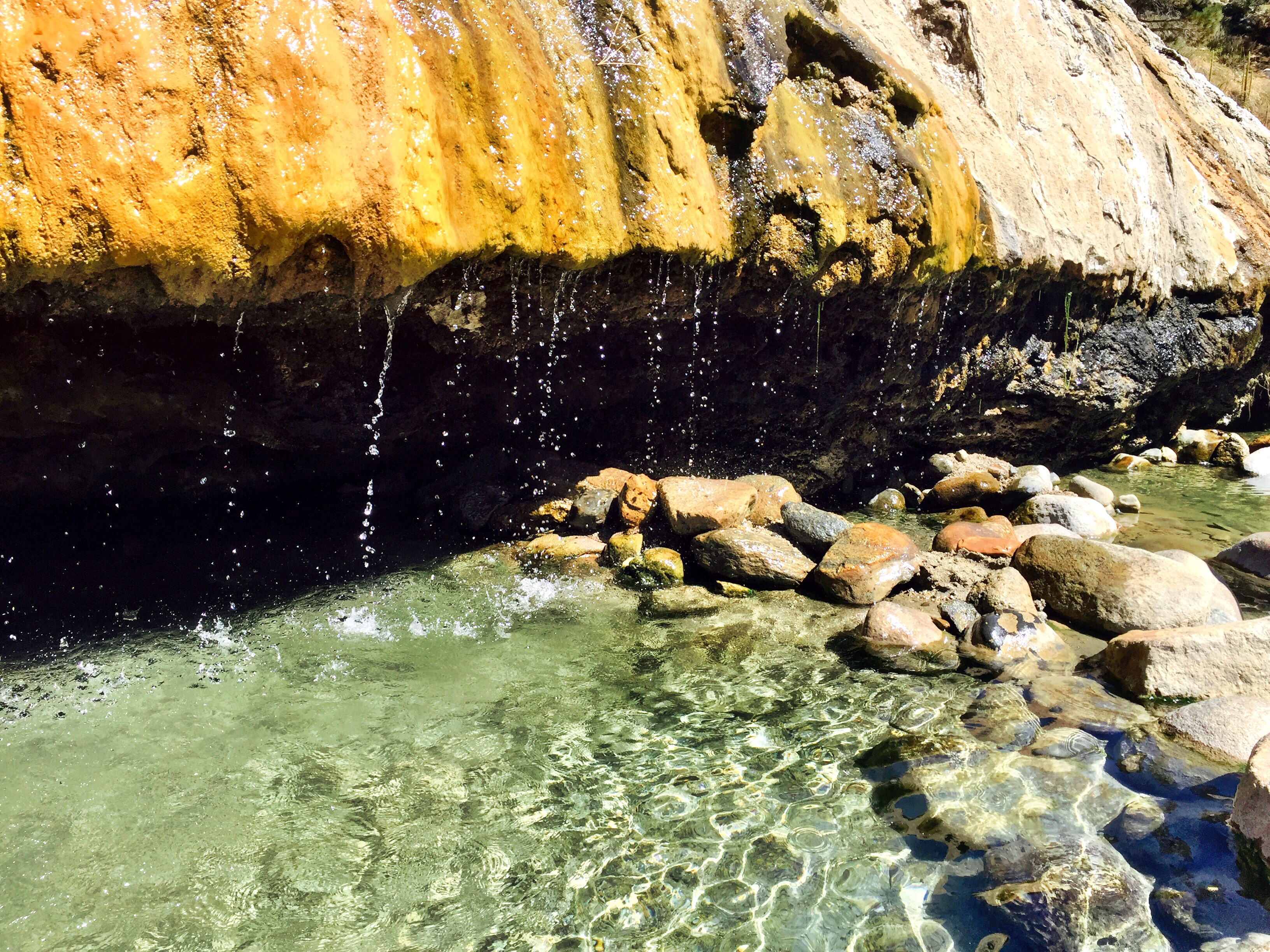 Besides being creeped on the Buck Eye Hot Springs had to be one of the best hot springs I have been to in the eastern sierras.
Buck Eye is located about four miles down a dirt road near Twin Lakes. You take a dirt road for about four miles to reach the hot springs, passing some awesome dispersed camping (that means free!) campsites on the way. You cross a pretty creek right after the camping area, drive up a hill following the well placed signs and walk down a steep trail to the hot healing waters of the high sierras.
Don't wear flip flops. This might look like a super short walk down a steep hill but it is a real bitch in flip flops, especially when your flip flops get wet and slimy in the hot spring mud.
These hot springs are a must do if you happen to be in the Bridgeport area!