I simply adore the cooler autumn months. For one thing, it means I can turn on my oven again. And what is the first keto casserole I'll be baking this September twenty-second? Why it's this awesome gruyere studded Keto beef Stroganoff of course!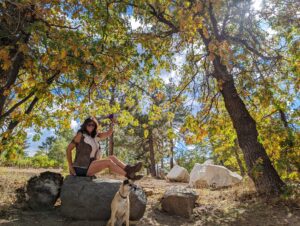 Now the first chilly days of the autumn may mean that those hot and humid summertime days of jumping in alpine lakes are behind me. But this hiker gal is okay with that. Mainly I'm okay with the more temperate mid-September weather in alpine mountain towns because it means I don't have to get up at four a.m. to go for a fifteen-mile trek in the forest to avoid being a sweaty mess of a day hiker. As much as I simply adore our colorful Big Bear sunrises, I'm looking forward to sleeping in until six am. and still getting to enjoy all those alpine hikes.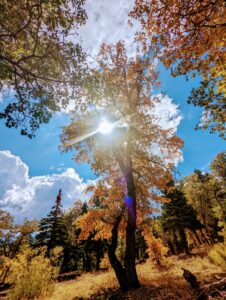 Green Bean Casserole meet Beef Stroganoff
My version of Keto Beef Stroganoff is an absolutely fantastic Burmese dish. But not in the summertime. In the summertime months, you can not pay me to turn on my oven. But now that it's September, the days are shorter and cooler thank the Lord. And I am ready to slow cook some chili, my favorite Lamb Shepherds Pie, and some delicious ramen with house pickled radishes and Keto Beef Stroganoff. Yes, faster than you can say grass-fed butter I had this easy casserole whipped up early in the day and set in the fridge. I can go to work in our resort town for a very long day and just text my boyfriend when to put this keto contraption in the oven this evening.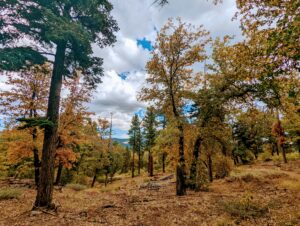 Beef stroganoff was something we ate in my family at least once a week growing up and I'm pretty sure my mom created hers with Campbell's cream of mushroom soup as the base. Um, not in my household. My homemade beef stroganoff is made from a grass-fed butter, organic sour cream and an organic homegrown parsley base. Do I add mushrooms? You bet your sweet ass I do! But they are organic oyster mushrooms and I do fry them up in some bacon fat first, because, I mean keto right? Beef Stroganoff might be named for the for Stroganoff family who worked for French chefs in 1871 but if you are making anything keto that basically means you need to add more bacon fat, right? More cowbell? Nope, Blue Oyster Cult, more bacon fat, please. (But you might just Fear the Reaper if you ingest this much bacon fat daily) This dish is popular in Russian culture and is often served as a side dish. With the green beans baked in, I think this is a one-pan healthy fall dinner right here.
Green Bean Keto Beef Stroganoff Casserole
1 pound crumbled Grass-fed beef
1/2 a white onion, chopped
1 teaspoon ghee or bacon fat
3 large oyster mushrooms, sliced
2 cups sharp swiss cheese, shredded
1 cup homemade chicken broth
1/4 cup crumbled deep-fried onions
2 cups freshly homegrown organic green beans, cut in half
1 teaspoon ground white pepper
1/2 teaspoon salt
1/2 teaspoon garlic powder
1/2 teaspoon paprika
2 teaspoon Dijon mustard
1 teaspoon fresh parsley, chopped
1 teaspoon thyme
1/4 cup cream
1 teaspoon grass-fed salted butter
2 teaspoons cream cheese
3 tablespoons sour cream
Cook the ground beef, crumbling it as you cook it. Remove the cooked beef with a slotted spoon. Add the meat to a oven-safe baking dish. Cook the onion in the leftover beef fat and also add the ghee or bacon fat until the onions are deeply browned. This should take ten minutes. Add the cooked onions to the baking dish on top of the meat. Add in the mushrooms to the leftover fat and let them cook and sweat. Mix in the salt and white pepper. Set half the mushrooms aside in the baking dish on top of the meat. Add the rest and the leftover fat to the Nutri bullet. Add in the chicken stock to the original pan and the green beans just until cooked along with the garlic powder and just let cook and reduce for a few minutes. Add the green beans on top of the meat and mushrooms. Pour the rest of the stock into the Nutri bullet along with the cream, sour cream, dijon, paprika, thyme, parsley, butter and cream cheese. Blend well and pour this sauce over your casserole. Top the casserole with shredded cheese.
Bake the casserole at 375 for twenty minutes. The last five minutes in the oven at the fried onion pieces (If you are hardcore keto, you can skip this step or use chopped Keto Piggy Onion Rings. Garnish the casserole with parsley.