I don't think I have ever prayed as much in my life as when we were driving through Monarch Pass in Colorado in our 35 foot RV.
"Please God, let there be guard rails" Our day of RVing through Colorado was supposed to be fun and easy and only a 4 hour drive!
Well that was before we lost a bearing which destroyed our serpentine belt in our tow car, which I was driving by the way.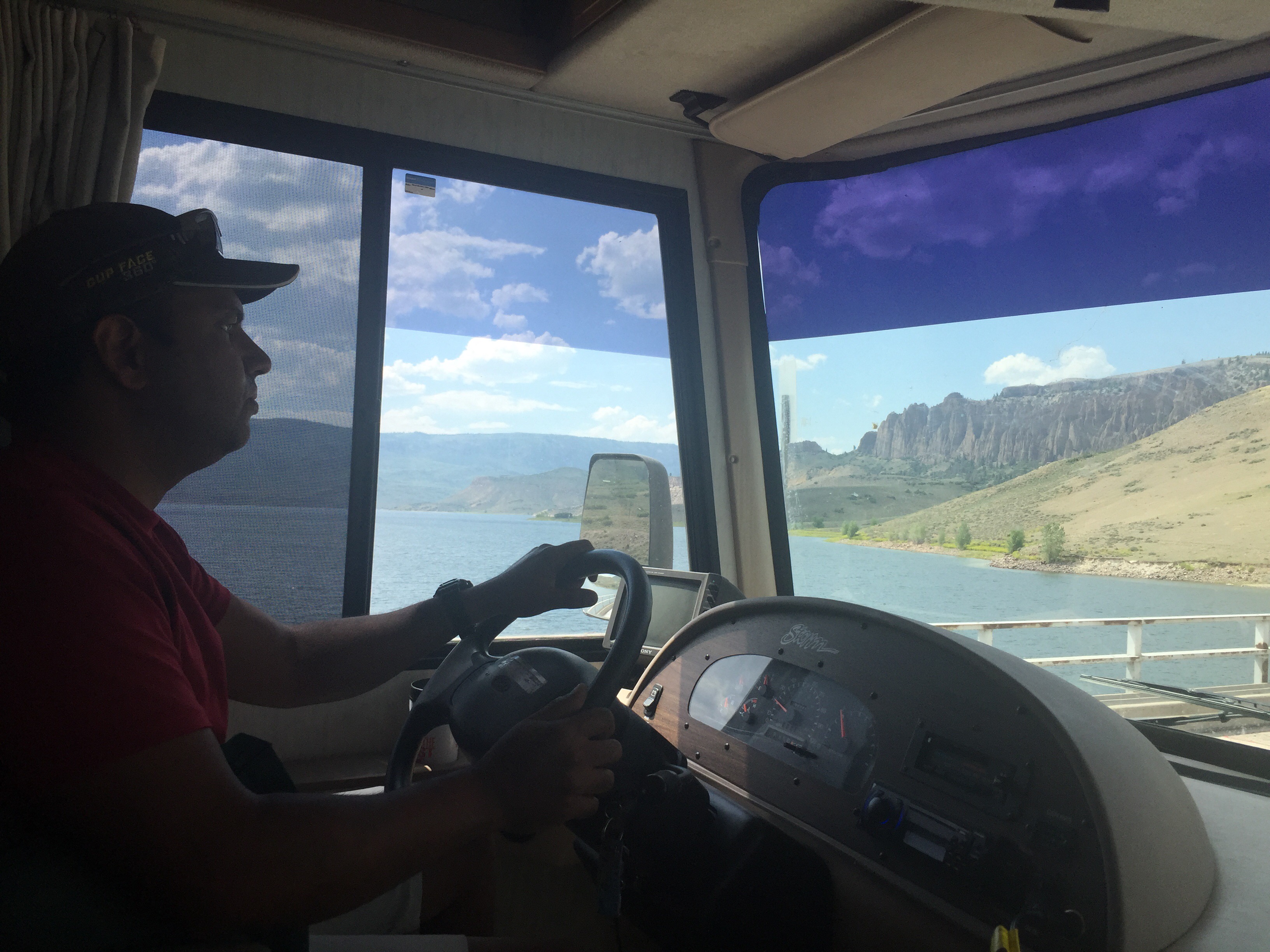 Yes our tow car was not being towed because two days and 280 miles earlier we had lost a pin in our tow kit and our toad almost went to that great swimming hole in the sky and no auto parts or hardware store in Colorado seemed to carry a pin that would have been easy to find in Southern California.
Back to that whole God looking out for us thing; So when the bearing/serpentine eruption happened in the Toad we happened to be in the friendliness town in the Wild West of Colorado; Montrose. Seriously I have never been in a town with friendlier people!
Which is great as we needed help and lots of it and quickly as we had decided to drive our RV the scenic route to Fairplay, Colorado, a route that more and more people were telling us might not be the best idea in a 35 foot RV.
God must have been watching over us and the engine on our little four banger Suzuki tow car as we rolled down through the San Juan Mountains because the engine troubles could have happened on the winding mountain roads of the San Juan Mountains with no cell reception but instead it happened in the parking lot of a tow lot where my boyfriend parked to go try, again to find another pin for our 35 foot RV.
This is where I met the nicest mechanic ever who opened the hood of the Toad right after the steering became ridiculous right and told me
"Yup, you're serpentine built is shot"
He did hand it to me as a souvenir.
Then told me to drive 1/4 mile (about as far as I could drive with no power steering) to the shop next door to get it fixed.
Where the super nice people working there offered to fix it on their lunch break so we could get back on the road.
So yea. That was our morning.
I don't think I'm cut out for this RV lifestyle. I'm pretty much ready to poop myself every crazy mountain pass we drive up or down.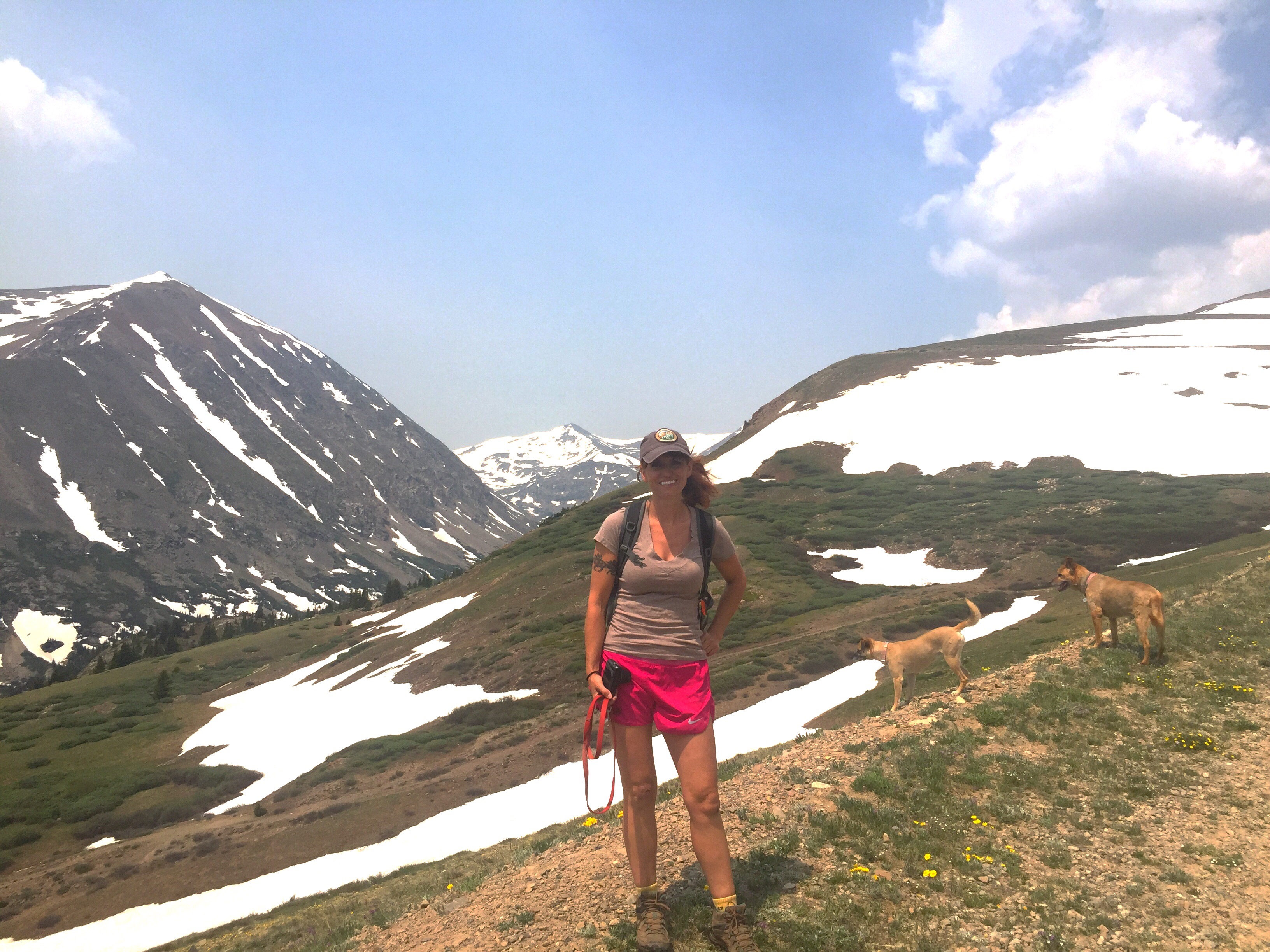 I'm sick and tired of being in the insanely pretty Wild West, with its crazy 11,000 foot mountain passes with 70 mile per hour wind gusts and no guard rails.
And who on earth fed our dog cabbage?!