It's that time of year where I basically want to add Meyer lemons to everything. Meyer lemons, a hybrid of a lemon and an orange are so delicious and so damn seasonal. I mean half the time when I buy a bag at Trader Joe's I have to use them that day before they get to soft. But I don't care. For one month, usually in February, I may be freezing my ass off in our snowy mountain town but Meyer lemon juice brings a hint of springtime zest to my salads and muffins.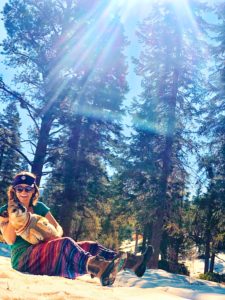 After hiking up a snowy mountainside in three feet of snow, believe me, I am craving something decadent for dessert and full of carbs. Yet, I am also trying to maintain my healthy lifestyle. So I would like to introduce you to my gluten-free Meyer Lemon Zucchini Bread. You can even make this low sugar if you use agave nectar, stevia or your favorite fake sugar substitute!
Hello Meyer Lemon Crack!
I'm tempted to call this delicious gluten-free concoction Meyer Lemon and Zucchini Crack but I won't do that. And I won't shoot up any Meyer lemon almond flour filled crack this February, I can pretty much promise that, but you could find me trailside, somewhere on a snowy ridgeline, shoving half a loaf of Meyer Lemon Zucchini Bread at my face. I might even share it with my trail sisters!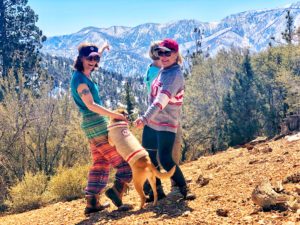 Even though Donna did promise us there were hot springs at the top of this ridgeline. And a bar. And unlimited Bloody Mary's. That all turned out to be fake news.
Are you following the keto craze this February, like my boyfriend and his giant home-grown giant zucchini? Use agave nectar instead of the sugar in this bread and you can also bake a pleasant low carb breakfast bread.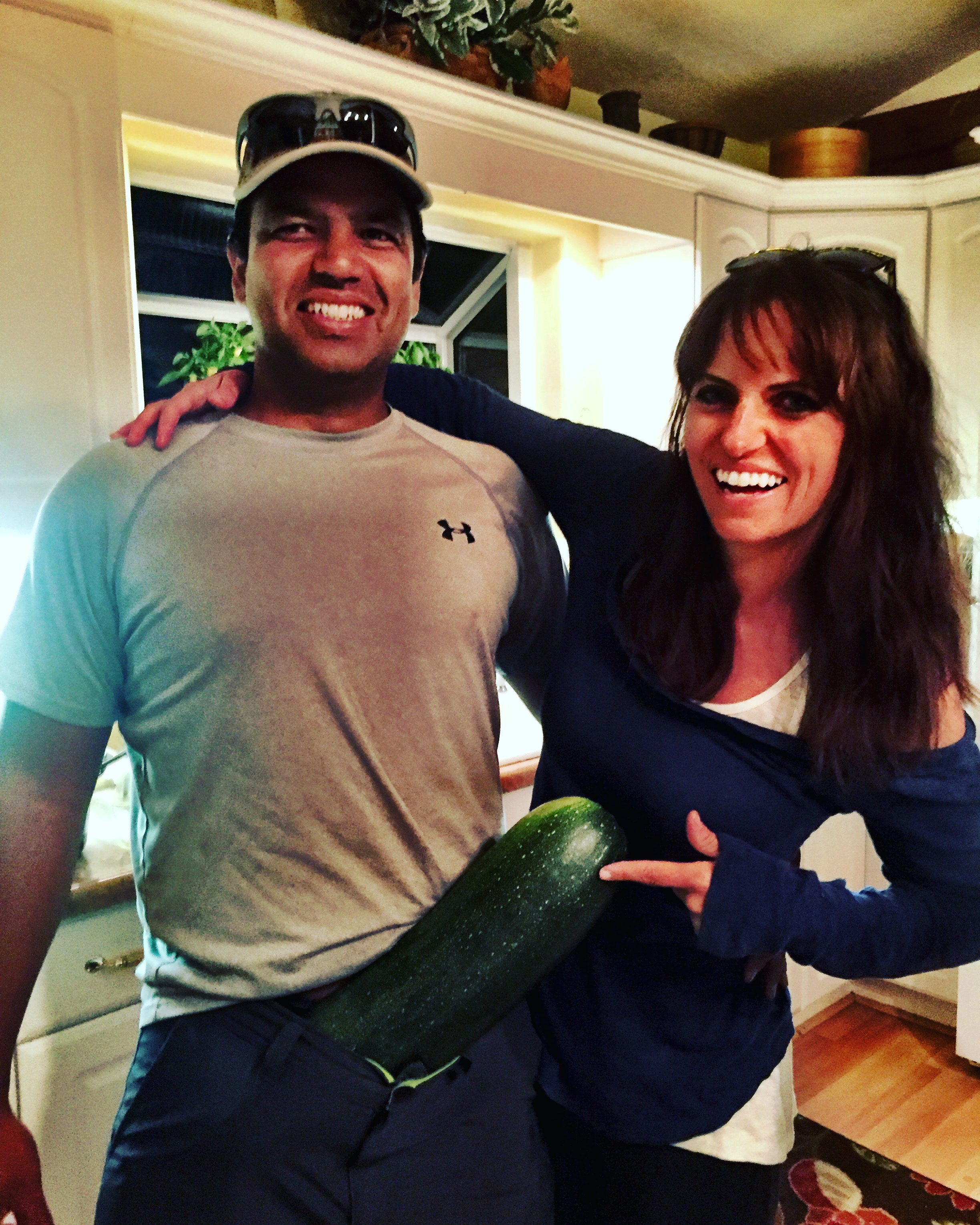 Gluten-Free Meyer Lemon Zucchini Bread
2 cups grated zucchini
1 cup Greek yogurt
2 lemons, zested
1 lemon juiced
1/2 cup sugar
1 teaspoon vanilla extract
1/2 cup coconut oil
2 cups almond meal
1/2 cup coconut flour
2 teaspoons baking powder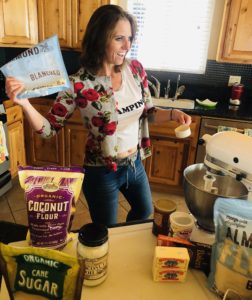 1/2 teaspoon salt
Sift the dry ingredients together. Mix all the wet ingredients and slowly sift in the dry. Grease a shallow baking pan with more coconut oil and add the batter, pressing down into the pan.
Bake at 350 for 60 minutes. This bread will be every softy cooked, almost look raw inside but after baking for an hour it is cooked enough and absolutely delicious.