Happy sports ball Sunday from the Hungry Mountaineer! Do I care who will win the big sports ball game? Not really. But I do care about inhaling some delicious Super Bowl foods after a very long winter of working hard and trekking many miles every day of the week. I normally work eight hours a day on Sundays. Us hosting a Super Bowl Shenanigan-filled party was a great excuse to just work a half-day. Sportsball Sunday or Super Bowl day as many other 'Mericans call it is that one day of the year where we can all gather as friends, forget that some of us own a Lets Go Brandon hat, and eat spicy fattening foods together. Foods filled with carbs by the way!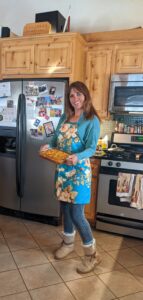 In a carb-free household, I'm not really interested in the sports ball or the halftime show rap concert but I am interested in eating some delicious carbs. And guess what? They are still gluten-free! So what is the best gluten-free Super Bowl foods for your friends and family in 2022?
Super Bowl Foods and the dumbing down of America
So how on earth did a rap concert become so American that it is the halftime show on Super Bowl Sunday? Is it just me or did the Super Bowl used to be a family-friendly event? I remember way less twerking during the halftime shows of the past…As a republican in a small town who still listens to country music most days, I just don't get this new woke America we live in here in 2022.
At halftime I will be sitting on my eighty-five-year-old neighbors front porch with a cold beer listening to Hank Williams Jr with some senior citizens and lamenting just what the hell happened to this great country of ours. I know some other conservatives besides me and Sean Spicer were "Hip-hopping mad" over this latest dumpster fire.
Yes, I choose to take a knee during this super bowl halftime show. I just can't support this latest dumbing down of America. Apparently, everyone else my age thinks the Eminem and Dr Dre halftime show was awesome but I'm the kind of forty-year-old whose playlist includes Kate Wolf and Carly Simon. I complained about this hate-filled music halftime show to a friend of mine and she said "Well maybe they will play music you enjoy next year" That is so highly unlikely because I like music that sounds like music with altos, soprano, basses and tenors. That is the kind of music I grew up singing and listening to. I like harmonies and guitars.
What does this hate-filled music glorify besides killing cops of course and how does the city of Inglewood, a city where according to Larry Elder "where shootings/homicides are up year to year 40% because "systemically racist" cops have been crapped on, featuring SnoopDogg who built a career on crapping on cops by accusing them of "systemic racism."
Only in America
What does America love as much as s a good dumpster fire? Jalapeno cornbread of course! If you are done watching this crap filled halftime show with dancers in prison jumpsuits masquerading as family-friendly viewing, maybe try whipping up this gluten-free Super Bowl treat.
And I highly recommend blaring some Patsy Cline while you get to baking.
Gluten-Free Jalapeno Cheese Bread
1 cup cornmeal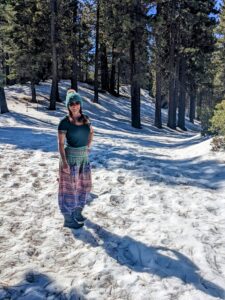 1 cup almond flour
1/4 cup coconut flour
1/2 teaspoon baking soda
1/2 teaspoon salt
2 teaspoons baking powder
2 teaspoons honey
2 eggs
1/4 cup melted butter
1 cup buttermilk
1 jalapeno, cut into rings
1/2 cup of Colby jack, gouda or cheddar cheese, grated
Mix the wet ingredients. Add in the dry and pour all into a greased baking dish. Add the cheese to the top and then sprinkle with the jalapeno rings. Bake at 375 for 40 minutes. Turn off the oven and leave the bread inside or until you are ready to serve.