Three years ago I thought of pickle hand in hand with burgers. This was three years prior to trying my first fresh baked parathas on the cow dung filled streets of Bangalore. In the month we spent in Bangalore, I picked my way amid the piles of trash on every street corner and yes maybe I pushed a bovine or two out of my way to get more and more authentic Indian food that tasted nothing like what you can buy in 'Mercian back at home.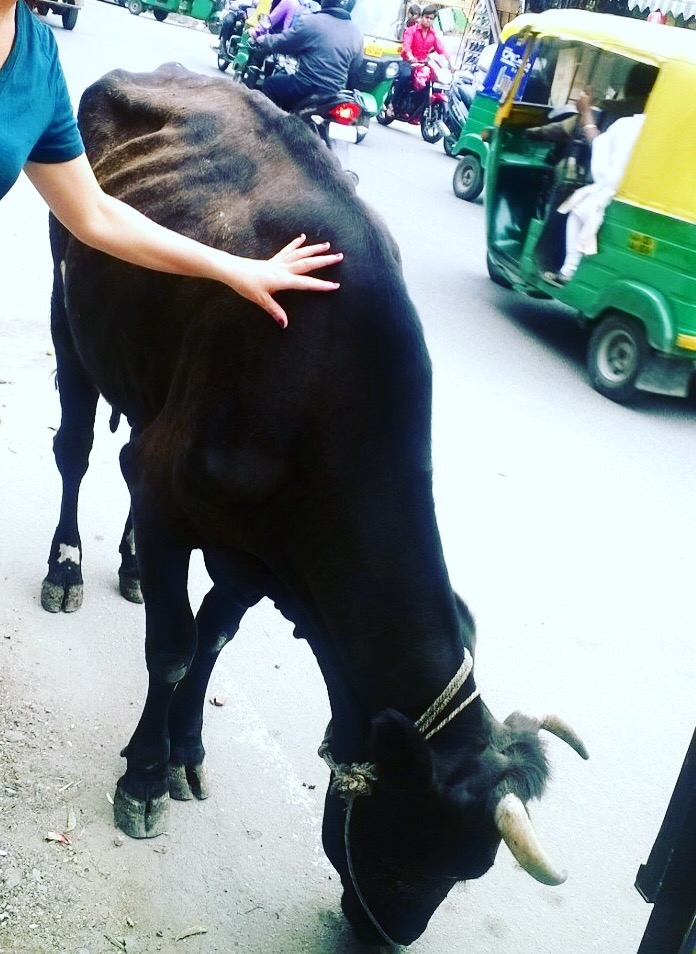 The states had nothing on these fresh baked Parathas that I would tear into pieces then dip in tomato-y butter chicken, scoping up the spicy cashew filled sauce and glaring at any cow that dared to get between me and my Indian street food lunch. The Hindi's may worship this garbage eating poop four legged poop machine but I've never been a big fan of cows. Especially when they are playing in traffic.
This little incident with the cows was on the streets of bangalore, three years before I would gladly try Bheja Fry (Yes, brains. Goats brains actually) at the highly popular Bangalore restaurant chain, Empire Restaurant. This was three years before I had heard the term (And experienced first hand) curry bum and this was three years before I experienced first hand all the sights, sounds and yes sometimes smells, of India.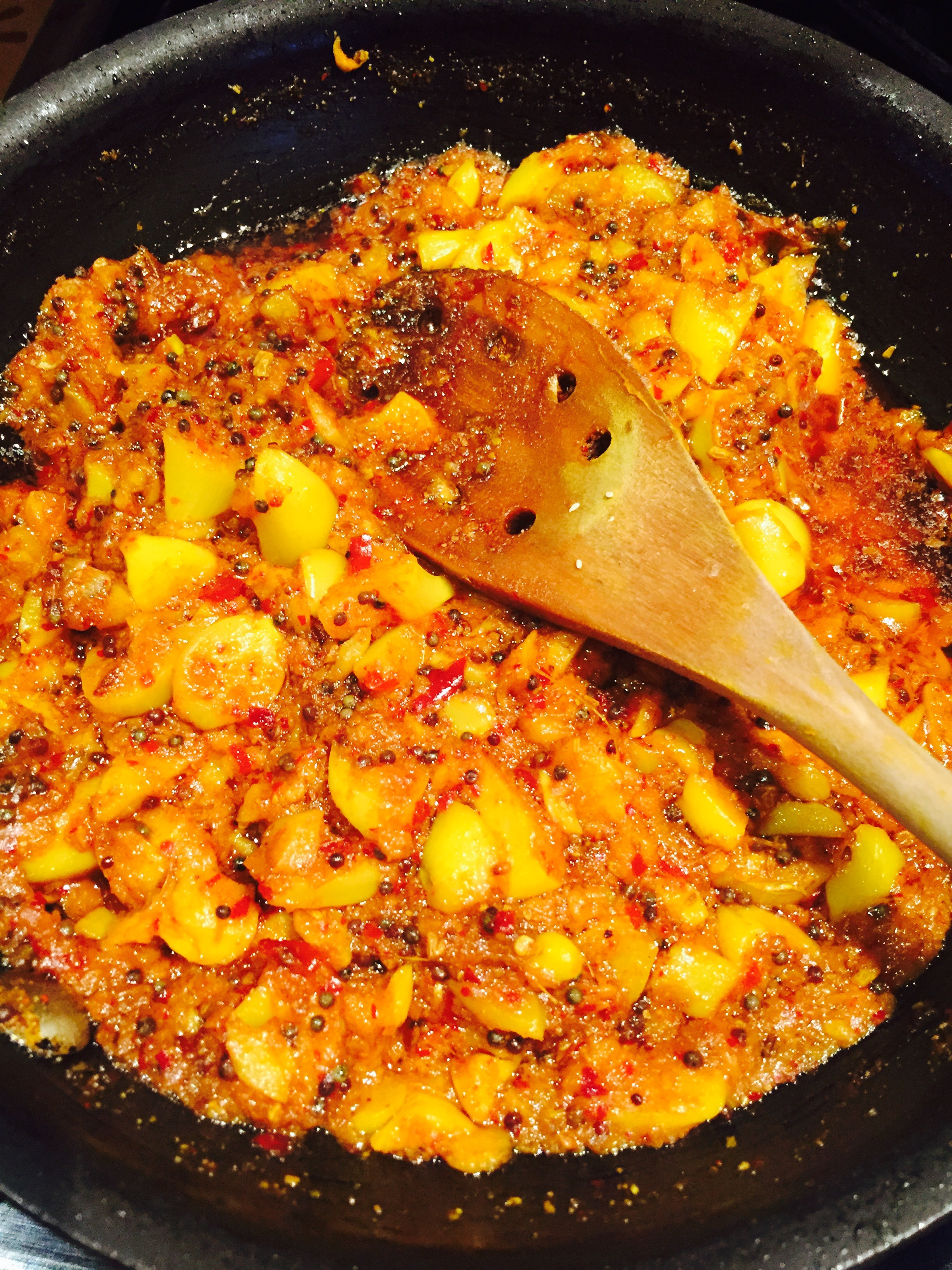 Of all the delicious I tried when I was on the streets of India trying to avoid piles of cow poo, India's version of pickle, this spicy, salty condiment was my favorite. If you are a fan of Indian food the way that I am, you really need to make up a fresh batch of this easy condiment for your next Indian dinner party.
Ginger Garlic Pickle, Bangalore Style
3 heads garlic, peeled
3 tablespoons minced ginger
1 teaspoon turmeric
1 teaspoon mustard seeds
4 tablespoons canola oil
4 tablespoons lemon juice
1 tablespoon salt
1 teaspoon sugar
1 teaspoon coriander seeds
2 teaspoon cumin seeds
1 teaspoon fenugreek seeds
6 Chinese dried red chilies
Toast the coriander, cumin car, and fenugreek seeds for two minutes until you can smell them. Grind the spices in a blender and set aside. Peel the garlic and and roughly chop up. In a sauce pan heat the oil and add the mustard seeds for just a minute, then add the garlic salt and Turmeric. Add the ginger and cook for just two minutes or so until the garlic starts to turn translucent. Mix in the toasted spices and the chili and let cook one more minute add the sugar and lemon juices and cook One minute and then turn off the heat.
Love this spicy recipe? Don't forget to pin it!
This week I'm linking up this awesome recipe over at
http://www.abountifullove.com/
Confessionsofamotherrunner.com
http://www.marciashealthyslice.com/
http://www.runningonhappy.com/
 http://www.mizhelenscountrycottage.com/2015/09/full-plate-thursday-9-17-15.html 
http://www.abountifullove.com/ 
http://lifewithlorelai.com/2017/03/30/home-matters-linky-party-129/
http://designsbygollum.blogspot.com/