To all my friends over forty,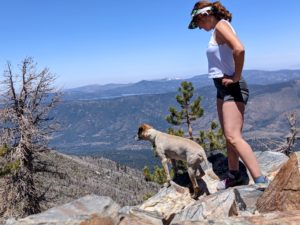 Remember back in the day before that damned COVID-19 LBS when we were skinny and our asses were not covered in dimply cellulite? Remember owning a two-piece bikini that was not skirted so it did not cover the fattest part of our asses? Remember when I didn't have to give all my cute shorts to teenage girls?
I don't know what the hell this pandemic has done to my body but fourteen months ago my ass was not covered in bumpy ugly dimples of cellulite. Is it just me? Does anyone else have this issue? I mean, at this point, everyone has heard of the Covid fifteen LB's but what about Pandemic Fat Ass Syndrome? (PFAS) Thank God I stumbled upon the full body scrub. This spa treatment has been life-changing for my summer bod and I feel like I can wear shorts again. (And I don't mean frumpy mom shorts)
I would like to say my excuse for having a fat-ass was I sat on my butt for a year while shoveling spoonfuls of delicious Butter Chicken in my face but I did the opposite! Residing in a resort town like Big Bear Lake during a global pandemic my guided hiking business flourished during this worldwide pandemic. (As my sanity from putting up with snow pigs discarding their used facemasks on all my favorite trails suffered) It's really crazy but I think I actually read fewer books during this last year's global pandemic than I ever have in my life! But saying that, this work of fiction was the best novel I read during the pandemic by far.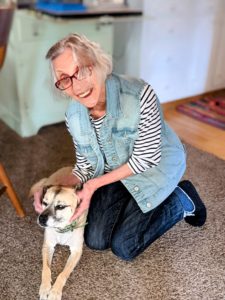 As millions of Americans stayed at home watching Donald Trump's fall from fame in early 2020, I was hitting the trails with groups of up to fifteen tourists a day sometimes three or four times a day on the weekends. Some weekend days I hiked fifteen miles and I was getting paid to do it! Life was good (Or as good as it gets during a global pandemic when I can't hug my grandma for an entire year) Aside from the crazy tourist traffic on the roads and in our local grocery stores, riding out a global pandemic in the serene mountains of Big Bear Lake California was not so bad. Some weeks I hiked up to two hundred miles while also making some cash. Then why do I have the rippled ass of a sixty years old couch potato?
Lions and Tigers and Collagen and Laser Beams
I had been putting collagen in my smoothies for a while and my hair was growing fast as the tiny grey hairs sticking out from my roots showed but my ass pimples were not improving. After I gave up on collagen, my next stop was Groupon where I googled laser ass cellulite help. And my old friend google took me to Groupon and this laser cellulite ass treatment. I was all ready to make an appointment with a place in Riverside and pay three hundred dollars for this treatment when I decided to Google search a blog I wrote about the naked Korean day spa last year. To my crazy surprise, naked Korean day spas are very trendy now! There were hundreds of blogs on this topic from all over the world! And that is where I read about the epic full-body salt scrub.
I have been to the naked Korean day spa at least fifty times. It's my favorite place to be naked in a relaxing sauna and get yelled at in Korean. They also have relaxing saunas where sometimes naked Korean women do burpees next to me through the fog while I'm trying to find my zen. But that has only happened a few times.
According to my awesome friend Talia with her own youtube channel, if you are looking for the most relaxing naked Korean day spa near Los Angeles then you have to check out, Wi Spa in the heart of L.A. Talia is the kind of friend who totally gets the zen-like experience of being at the naked Korean day spa and she agrees this is the best Korean day spa in the Los Angeles area.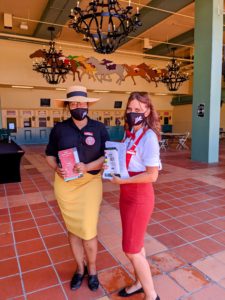 On my latest trip to the Korean day spa, I was so very excited to try out this full-body salt scrub. I've never been so excited to get beat up by a tiny half-naked Korean lady before. Oh did I mention my spa technician was basically dressed in see-through lingerie? After she scrubbed me everywhere and I do mean everywhere and also basically hit on me for forty-five minutes, I politely told her I was not interested in a happy ending. This very sweet ninety pounds Korean woman scrubbed the living daylights out of my sun-damaged body. She scrubbed off an embarrassing amount of dead skin.  As an outdoor-obsessed person, I do wear SPF fifty or eighty when I'm out in the sunshine all day long every day but my skin still takes a beating and this full-body salt scrub had my skin feeling ten years younger after being scrubbed off by what smelt like Ajax and what felt like sandpaper.
But I would do it again and I can't wait to do it again next month!
How to have the best full-body salt scrub experience
Take advantage of all those saunas and jacuzzis before your full body salt scrub. Salt scrubs are known to be painful. I soaked for a good hour before my treatment and I did not find it painful.
Bring a good hydrating lotion with aloe for after your salt scrub.
Make sure you have cash to tip your spa technician.
After my body was scrubbed clean of all the toxins and dead skin cells built up on it for, um, the last forty years, the technician told me they do great massages as well. I politely told her that I don't care for massages. Then she put me in a headlock and beat on my back. She basically beat me up for free for five minutes. My best friend told me this is known as a Thai massage. All I know is I feel like I just survived fight club. The First rule of Naked Korean Fight Club is you don't talk about Naked Korean Fight Club. But you are allowed to blog about it….