It was so cold last night my bones were aching. I have a bad back and issues with both my hips and I had hiked close to thirty miles in the last three days but I had kept my pack light. I simply did not understand why my body was so achy.
As I tried to stretch inside the confines of my Subaru Crosstrek in the very small amount of space I had between myself and my shivering dog I realized there was ice frozen on the inside of the windows! We had literally slept inside a freezer the night before! At one point in the middle of the night I noticed my pup was shivering and I threw two of my sweaters over her and my jacket ( she was already wearing her sweater and wrapped up like a bean burrito in a beach towel. Poor little pup!)
I was shocked when I started up the Subaru (to let the inside of the windshield defrost!) and saw at 7a.m. It was twenty degrees! When I had checked the weather before hand, the lowest temperatures I had seen were in the low thirties. Thankfully we have a heater to set up in the tent for the rest of the week of camping. I love the cold, I really do but I love it more when I am prepared!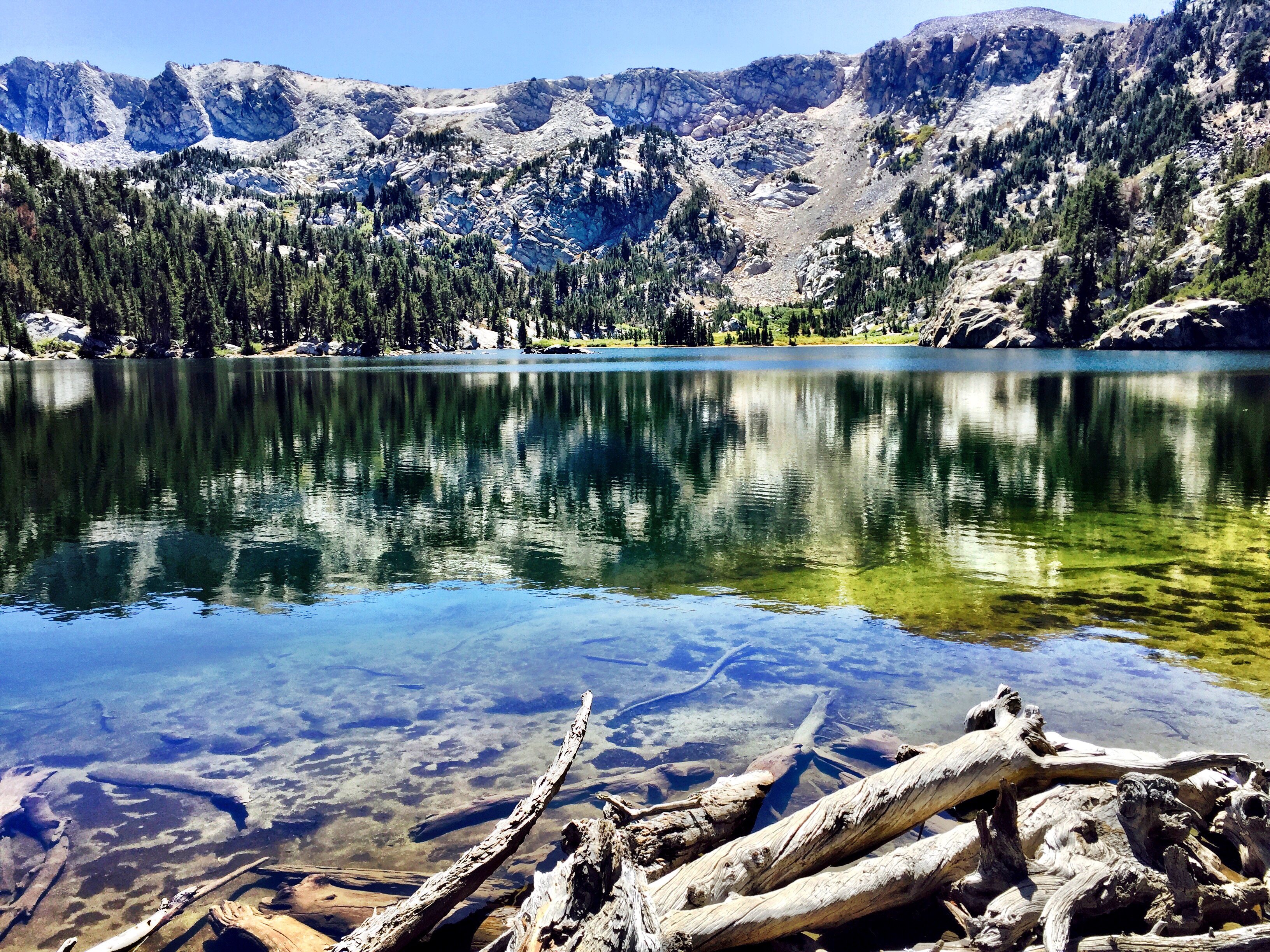 This was defiantly an interesting way to start our fifth morning in the eastern sierras. It was a day filled with hikes to Crystal Lake out of Lake George, two trips to the spa ( When you pay in the morning you can come back in the evening for free! And my aching back was so thankful for their jacuzzi hot tub) a trip into Mammoth to try to get sushi at a restaurant that hates their customers, (considering I was the only customer at five p.m. You would think they would be a bit nicer) and exploring June Lake Brewery for the first time. ( The whole place is dog friendly! Very cool; Carly made many new friends)
As the sun began to set behind the Mammoth Minarets we were on the road to Rock Creek Lake and wrapping up the last few days of vacation camping fun!
This was one of our last fall expeditions before the eastern sierras get just to damn cold to camp! Now that it's late fall it is way to cold for this kind of camping but that's okay because the holidays are here and I heart the holidays so hard!
If you have a Thanksgiving hang over than do I have the sandwich for you!
Thanksgiving Brie smothered Breakfast Sandwiches
2 whole wheat bagels
4 slices turkey breast
1/4 cup ripe Brie cheese
1/4 cup cranberry sauce
Slice the bagels and spread with Brie and the turkey.
Put in the preheated broiler for one minute or until the bagel and cheese is just barely toasted.
Remove from oven, add cranberry sauce and serve.