When you are a foodie that lives in a secluded mountain resort town during a pandemic life can get a little tough. I'm not the type to frequent Mcdonald's and Taco Bell and those are popular restaurant options in this ski town. I live in a gorgeous pine forest, miles of hiking trails, alpine lakes full of delicious rainbow trout, and not a Whole Foods to be seen for at least eighty miles. During a pandemic when I am trying my best to be Safe at Home my cravings for fresh yellowtail sashimi and pink apple sour beers not to mention Cider House 101 sour kombuchas are intense. In our neighborhood, that neighbor who is driving to the city for unique tasty and healthy foods once a month is everyone's favorite neighbor. (And that neighbor is usually me)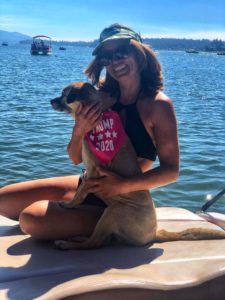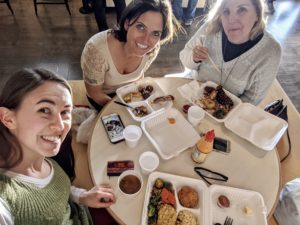 Three months ago I left my house to ventures to the city for the first time since the pandemic began. This southern California foodie wanted to go to the Whole Foods two hours from our remote home nestled among the pines of southern California. I needed aged raw milk cheddar, some tangy kale salad and at least a case of watermelon coconut waters to get our family through the hot summer months. I also had plans to visit the Japanese market in Orange County and buy some sashimi yellowtail. Like a lot of fresh sashimi. I had farm fresh veggies and authentic Japanese food on my mind and getting in and out of the concrete jungle of Orange County before the traffic went from bad to worse. I applied my brand new Brilliant Metal lipstick stain to my lips, threw on my MAGA hat and was out the door driving down winding mountain highways towards oyster mushrooms from that great Asian market that my sister in law showed me a few months back. (You know, back in the day when you could still hug family and have a day of thrift shopping and eating sushi with my sister in law)
I was probably an hour from my home when I thought to myself, what on earth am I thinking of putting lipstick on? I have to wear a mask everywhere I go! This was three months ago and my Sephora lipstick is drying out in the bottom of my purse and it seems like a year ago I bought this bright cheery color, perfect to go with my red bow tie and suspenders I wear to work as a handicapper at Santa Anita Park. I know, I know, it's the little things in life that bring reality crashing back down to me during this pandemic. When will I ever go back to work again in the colossally damaged professional sports industry in southern California? I yearn to be at the racetrack again. I miss racetrack problems; Degenerate gamblers throwing losing tickets and also lit cigarettes in trash cans and starting fires. Showing patrons how to properly feed a mint to a horse. I miss taking kids who have never laid fingers on a horse before to pet our massive Clysedale siblings at the racetrack. And yes, the foodie in me misses getting sushi with friends after work. (I could so go for a lobster roll right about now)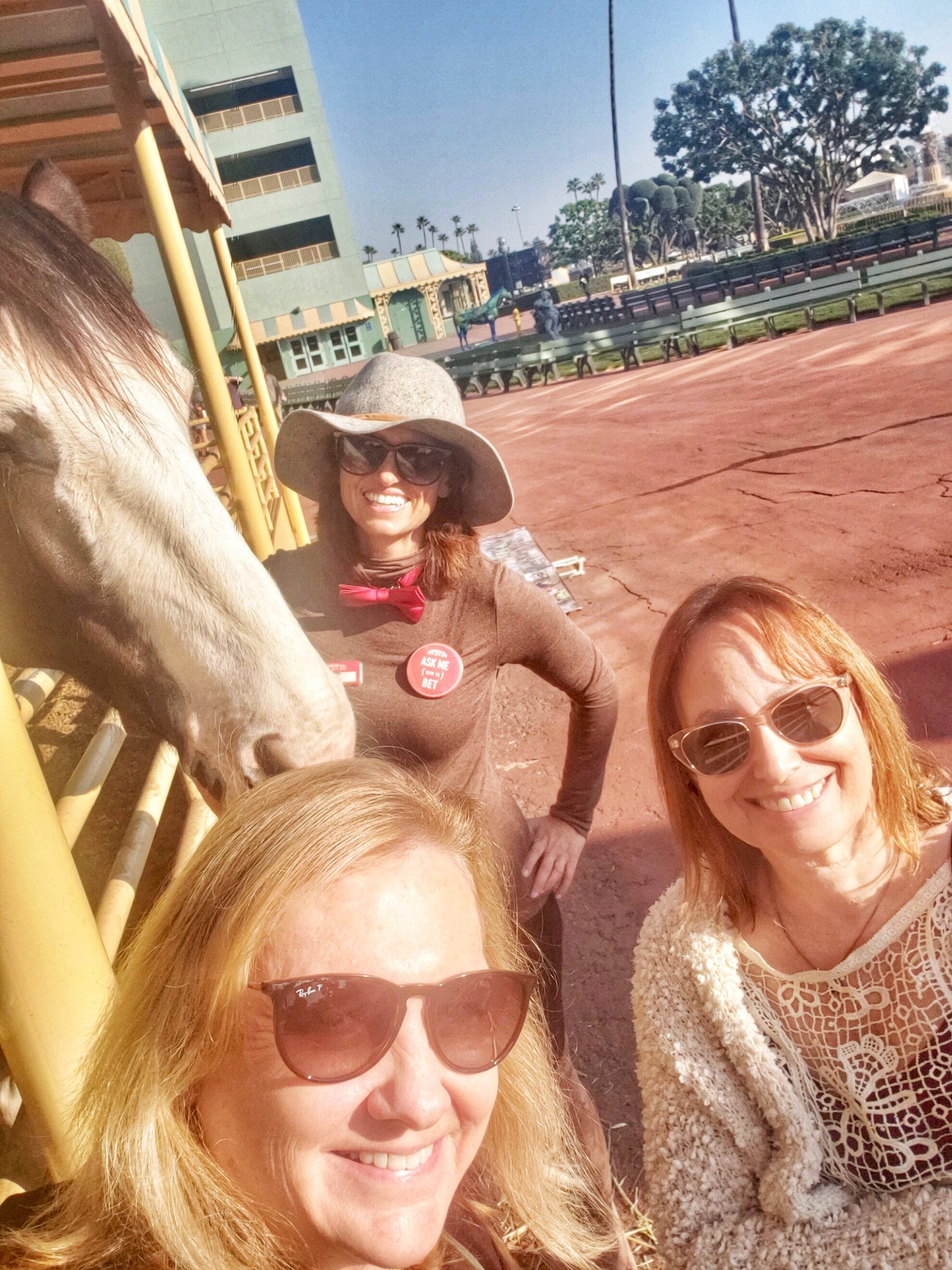 And that is how I find myself baking a zucchini and pineapple cake studded with candied ginger, of course, on an eighty-five degree August afternoon. Because I'm a crazy foodie person who has already cleaned the entire house, walked the dog twice and raked the DG (Decon granite) in a crosshatch pattern like we do in the shedrows at the race track (Basically the alleyways between the barns) I learned how to properly rake a shedrow when I was twenty and very briefly worked walking hots (Hotwalking; Cooling down Thoroughbred racehorses after workouts or after the race) After weeding the whole garden, collecting seeds, inspecting my baby pumpkin and acorn squash and spraying organic rabbit "get out" spray around all the veggies, it was time to make the front yard look pretty. When I hardly leave our mountain home at all except to hike with the dog, I find myself searching out extra projects to do around the house and garden.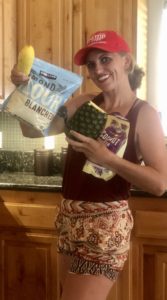 When I ventured down to the city for my once a month adventure to buy all the good groceries not only did I receive a crazy amount of compliments on my MAGA hat but it also led to some odd conversations. Like if you are wearing a MAGA hat and Hawaiian shorts nearly every customer at Trader Joe's will assume that you work there and ask you where the balsamic vinegar is. And it's hard to say "I don't work here through a mask" In fact, it's hard to say a lot of things through a mask and I feel like it sounds like I'm mumbling a lot and then I end up practically yelling and no one wants to be the person yelling in public in Trader Joe's in a MAGA hat; That is exactly how you end up on the local news these days!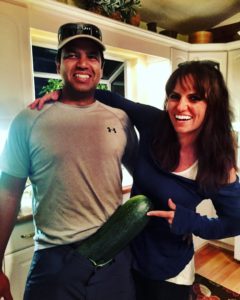 After making it back from the city with an embarrassing amount of raw fish the cats and this foodie had a healthy lunch of yellowtail sashimi and I was doing so good being healthy today; Then when searching the freezer for more pineapple I came across frozen coconut cream and realized that I still have half a can of pineapple juice left after making the cake frosting. And it is eighty-five degrees in our mountain town today. The next thing I know I am throwing a pina colada in the blender while making a delicious gluten-free cake. And this is why I fail at eating healthy and staying away from sweets consistently.
Gluten-Free Almond Zucchini Cake with Fresh Pineapple and Candied Ginger
2 cups grated zucchini
1 cup fresh pineapple, cut into small pieces
1/8 cup pineapple juice
1 cup of organic sugar
3 teaspoons coconut oil
1/2 cup candied ginger, chopped
1 teaspoons baking soda
1 teaspoon salt
1 cup almond flour
1/2 cup coconut flour
Bake at 350 for 45 minutes. Or until thoroughly cooked. It seems like when baking gluten-free and with almond flour, it takes a long time for cakes to cook thoroughly. I usually leave turn the oven off and leave my gluten-free cakes in the oven until cooled. Then frost with the Pineapple Cream Cheese Frosting.
Pineapple Cream Cheese Frosting
2 teaspoons butter, softened
3/4 cup cream cheese
2 teaspoons pineapple juice
1 and 1/2 cups powdered sugar
1 teaspoon vanilla
Beat the cream cheese and the butter. Add the vanilla and the pineapple juice. Mix in the powdered sugar.