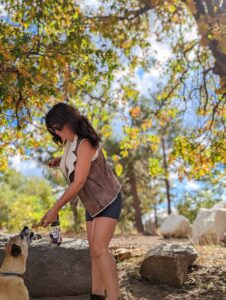 If it's late October it's finally cool enough in our mountain town to turn our oven on again. As much as I don't want to see long summertime days end, the shorter days of fall mean I get to shove a Fennel and Tamarind Paste Roasted Pork Loin at my face. On a humid autumn day when I just spent all morning sweating underneath the orange and red oak trees, don't I deserve that? As Big Bear Lake's one and only hiking guide my days are filled with hiking a lot of miles and when I get home I'm ready to pig out, literally on something delicious. Plus these shorter and oh-so-cooler autumn evenings are a great excuse to turn on your oven again.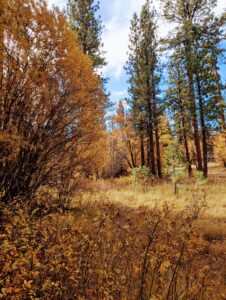 This recipe right here is one hell of a technique to slow-roast a pork loin on a rainy autumn day. I have two words for you; Fennel salt. Oh, yea. All these social influencers might tell you that pumpkin spice is the flavor of fall but let me tell you, the real bursting with-zest trending flavor this November is the seed of the fennel bulb. Here in our mountain resort town I grow our own organic fennel bulbs and save the seeds for autumn recipes like this one. After a morning of leaf-peeping with a side of hiking with my old dog and our new puppy, I'm so ready to put a savory pork roast in the oven for a few hours and then salivate about how good it smells until dinnertime.
What should you serve with this slightly Indian-inspired dish? Delicata Squash Chips of course! These are seasoned cumin and coriander, more colloquially known as dhana jeera, a seasonal spice mix every Indian cook can not live without. I also add a touch of chili oil to the Delicata Squash Chips and it really elevates this easy side dish. This autumn-inspired slightly Anglo-Indian dinner just shrieks fall.
My original recipe for this roasted pork loin called for Moringa leaves and I was like what on earth are those? Moringa leaves are from the drumstick tree. I had drumsticks in southern India a few times and they are not my favorite of the green veggies. They are a bit like okra but more fibrous. But apparently, the drumstick leaves are chock full of amino acids,  They fight inflammation and are rich in antioxidants. For all you diabetics out there, they can also lower blood sugar levels.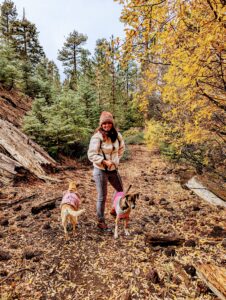 Tamarind paste is one of those flavors I never knew was missing from my life until a few years ago. As someone who loves everything sour, I think now how did I ever live without a tamarind margarita in my life? How did I not know how well tamarind paste compliments a coconut rockfish curry? Have you ever had spicy tamarind candy? It has to be one of my favorite sweet treats to purchase when we travel to Mexico.
All those travels to that spice capital of India back before the pandemic opened my palette to a whole new world of spicy Indian curries and yes some of them were flavored with tamarind paste. Once you have discovered the wonders of tamarind paste, you just can't go back.
Fennel and Tamarind Paste Roasted Pork Loin Please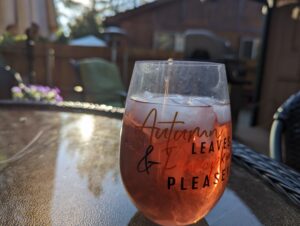 1 and a 1/2 teaspoons of fennel seeds
1 teaspoon salt
For the marinade
1 and 1/2 cups of orange juice
1/4 cup of pomegranate molasses
2 teaspoons freshly ground ginger
1/3 cup tamarind paste
2 teaspoons dijon mustard
2 teaspoons white vinegar
1 teaspoon jaggery
1 small red onion, sliced thin
3 bay leaves
1/4 cup adobe chilies
2 cinnamon sticks
5 dried red chilis
1 teaspoon black peppercorns
Preheat your oven to 475. Take a sharp knife and cut the fat layer on your pork straight across. Leave it hanging on just by a bit so you have the option to fold it back over. Score the top fatty edge of your pork loin. In a nutribullet grind the salt and fennel seeds together until a fine salt. Rub this into the score marks and rub a little all over the pork loin. Slice your red onions and layer the red onions, dried red chilis, bay leaves and cinnamon sticks in a large glass pan. Add your pork loin and roast in the oven for thirty minutes.
Next, turn your oven down to 275. In a blender add the tamarind paste, orange juice,  pomegranate molasses, garlic, ginger, vinegar, black peppercorns and mustard. Peel back the crispy skin on your pork loin so that you can avoid getting any marinade on it. Pour the marinade over your roast, trying to avoid the skin. Slow roast the pork loin for four hours, basting the pork, not the skin every half an hour. When you are ready to serve the onions and chilis should be in a thick citrus tamarind gravy.
Serve with pork loin roast over steamed collard greens, a bed of mashed potatoes or over basmati rice.