I've said it before and I'll say it again.
Every one needs a friend like Mary.
I've got a lot of friends who are foodies and we share recipes all the time but Mary's concoctions are constantly blowing me out of the park! She is the queen of pickling things. I honestly would be scared to pickle things if it werent for her.
She makes her own beef jerky ( it's amazing!) and gives me recipes for juices that you can also add vodka too! Yea!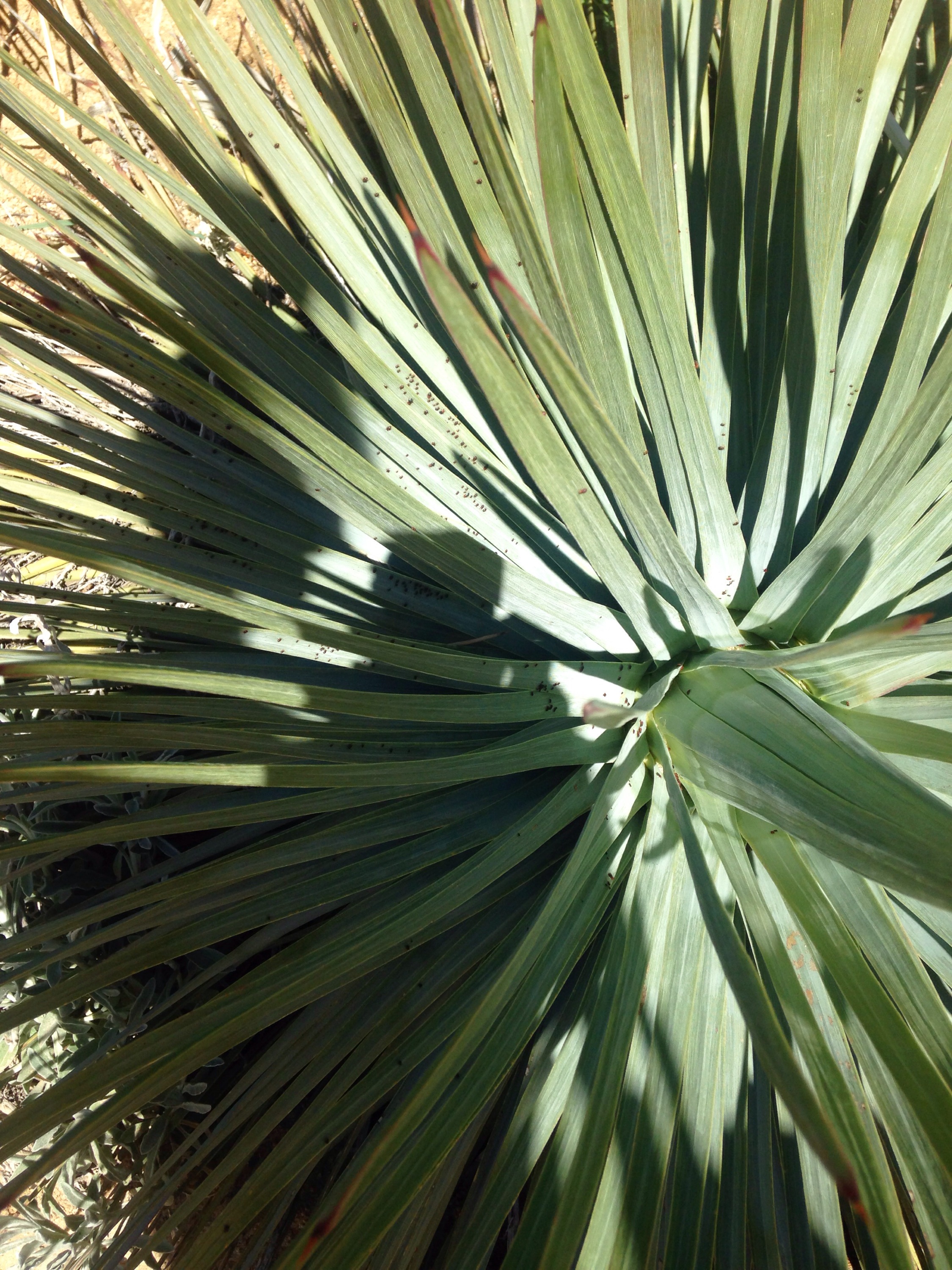 Mary thinks that we "put up with her" when we go on hikes and she gets all nature guide.
We live it when she is our nature guide! She constantly shows us native plants we can eat and also teaches us of the dangers of the forest.
As in yesterday; prepare yourself for the following photo… It's disturbing!
Obviously Mary has better eye sight than I do because as we hiked by this
Yucca bush she spied little black things on it.
Yes, those are deer ticks.
One more reason that she is completely amazing. Who else on earth would just be walking by a random bush and notice it's smothered in deer ticks?
Did I mention we were out hiking with doggies who were running free at this point and then I in visioned myself pulling deer ticks off Carly for the rest of the evening?
Luckily Carly some how had no ticks after the hike and I went home and made Mary's pickled vegetables for the first time. This is the easiest condiment to make ever!
Try it on my Tahini Chicken Tacos!
It also makes an easy humus taco lunch. Try this when you are in a hurry for a fast lunch…
Fry corn wheat tortillas in coconut oil. Spread with humus of your choice and pile high with pickled veggies. Easiest fast lunch ever and completely delicious!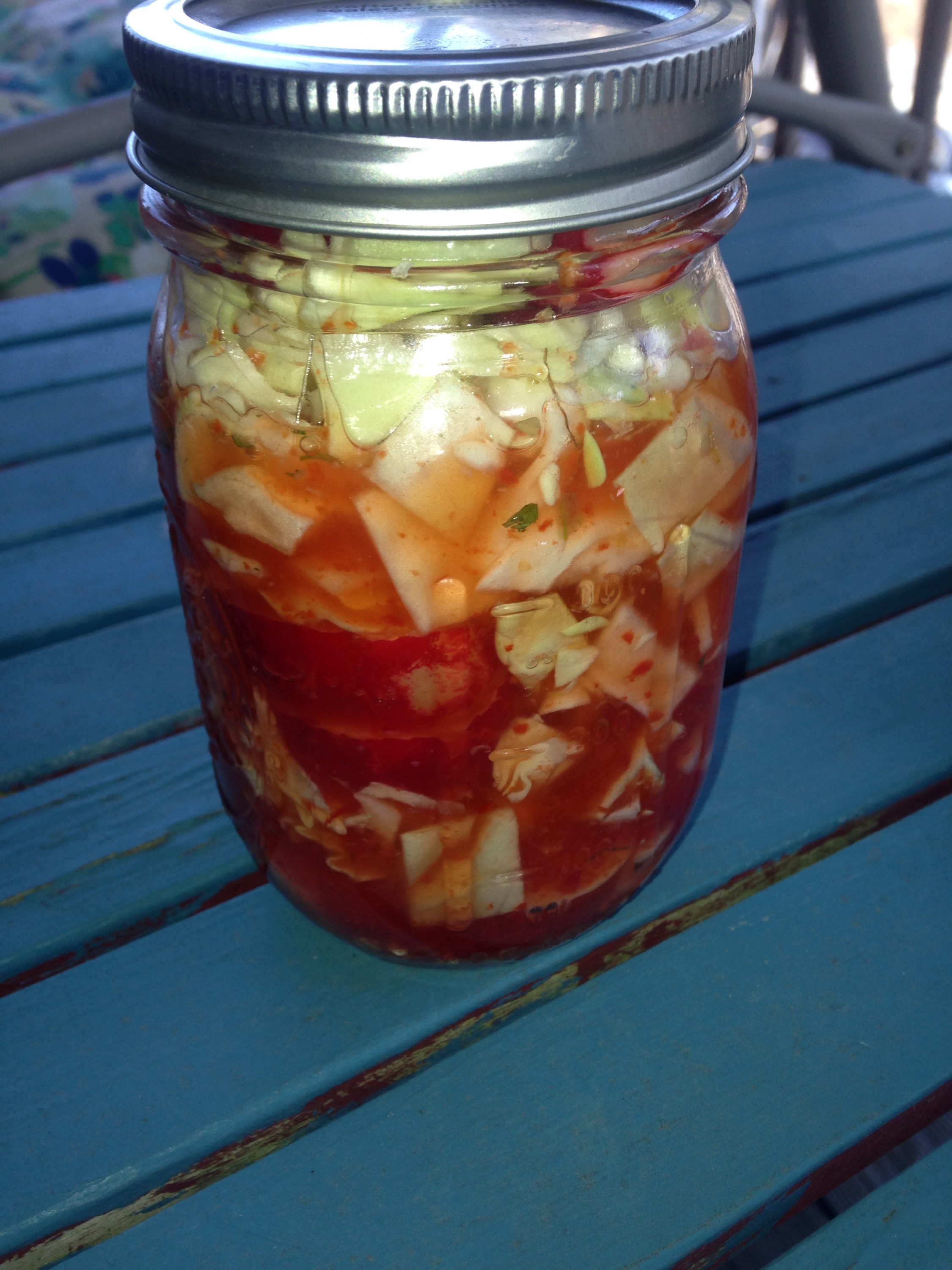 Mary's Pickled Veggies
I like my pickled veggies spicy so I also add 4 tablespoons of Mary's Pickled Chili relish (2 parts Fresno chilies, 1 part vinegar, pinch salt. Put it in the food processor and can it, and then put it on everything!
1 cup water
1 cup white vinegar
2 tab sugar
1/2 tsp chili powder
1/2 tsp ground caraway seed
1/2 tsp celery salt
1/2 cup shredded cabbage
1/2 cup turnips, cut into bite size pieces
1/2 cup radishes, cut into bite size pieces
1/2 cup red cabbage
Mix the vinegar, celery salt, caraway seed, sugar, chili powder and the pickled Fresno chili mixture. Pour this brine equally in three different mason jars. Stuff the mason jars completely full with the veggies. If the liquid does not go to the top of the jar, add more vinegar, place a lid tightly on each jar and than shake thoroughly. Keep these pickled veggies in the fridge.
*This makes enough for about three mason jars full of veggies. This might last me a week!