Last week I spent an early morning watching ponies working out on the track as the sun rose beneath the San Gabriel Mountains.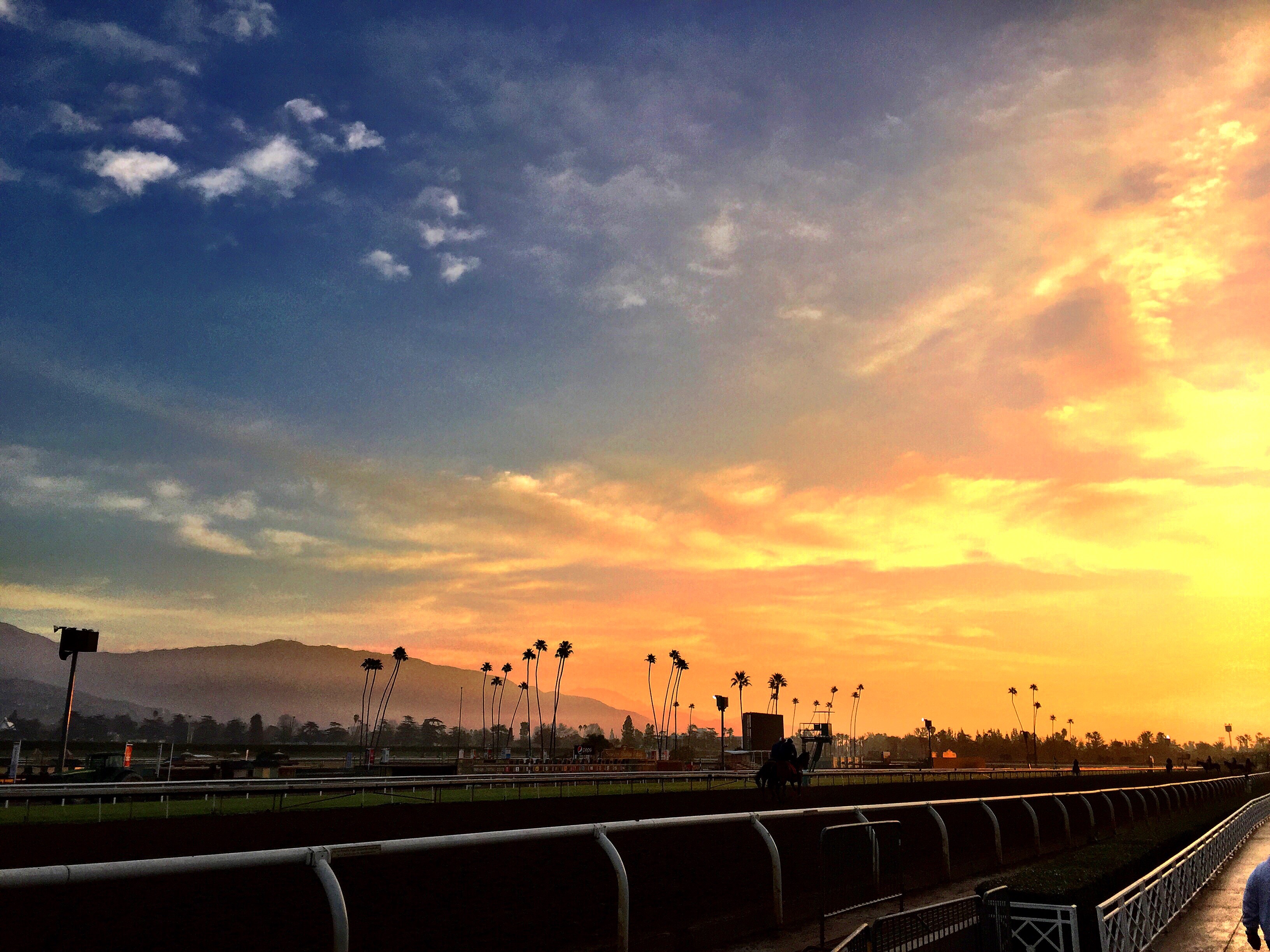 It was truly the most amazing sunrise. I feel so blessed with my crazy California life to get to be out here trackside on mornings like this. I felt so much joy in my heart sipping on free coffee at Clocker's Corner and watching, we hope, a future Kentucky Derby winner breezing on the Santa Anita dirt track.
My coworker showed me yesterday morning that my new Iphone has a slow motion video option and I am obsessed with this new option! Check out this phenomenal video Bailey took of Mor Spirit working out.

Fast forward three days and you can find me snow shoeing with friends and maybe a pup or two.
This new IPhone feature is so great for anyone who has pets! Many slow motion videos of pups and kitties coming soon!
Carly may be an ass but she is a cute ass.
Notice how she is no longer wearing her sweater. She somehow lost it on the hike, leading to me shrieking
"Carly! You are naked!"