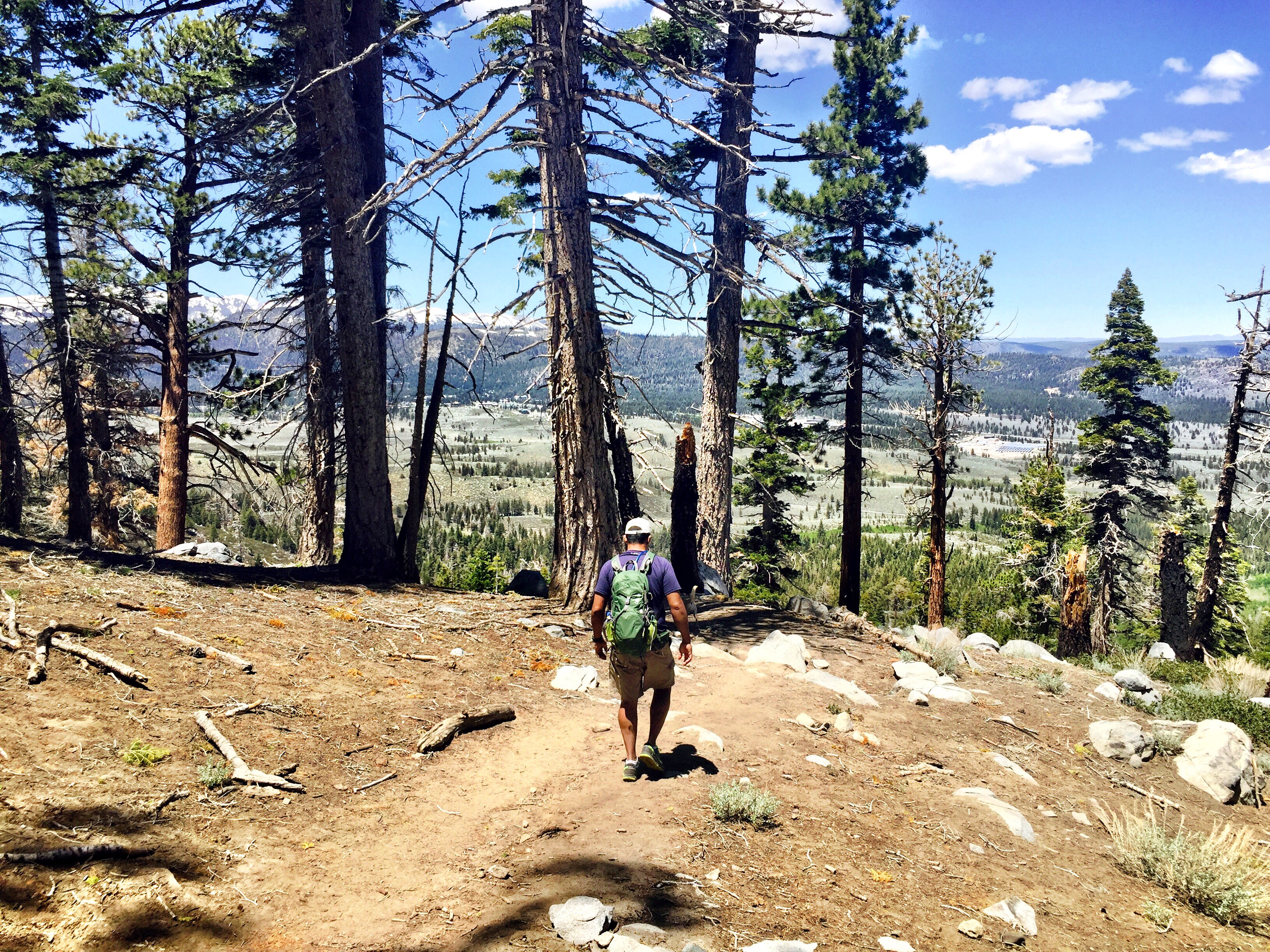 When powering up a steep mountain trail a bag of trail mix is the best, especially if it is not the usual store bought crap. This Chili Mango Trail Mix is an exceptional easy to make slightly spicy mixture to take on your next hike.
This last trip to the eastern sierras we discovered the wonders of not just snow covered peaks and partially frozen alpine lakes, but yes, also Chili Mango Trail Mix.
There are not a lot of trails in the eastern sierras that are new to me but Sherwin Lakes Trail was one of them. I had heard of the Sherwin Lakes Trail years ago and almost hiked it once upon a time but changed my mind while on the way to find it and I'm so glad I did as if it were not for the snow capped mountains in the back ground this would not have been an excellent hike if it were not for the snowy mountains peaking out of the blue skies.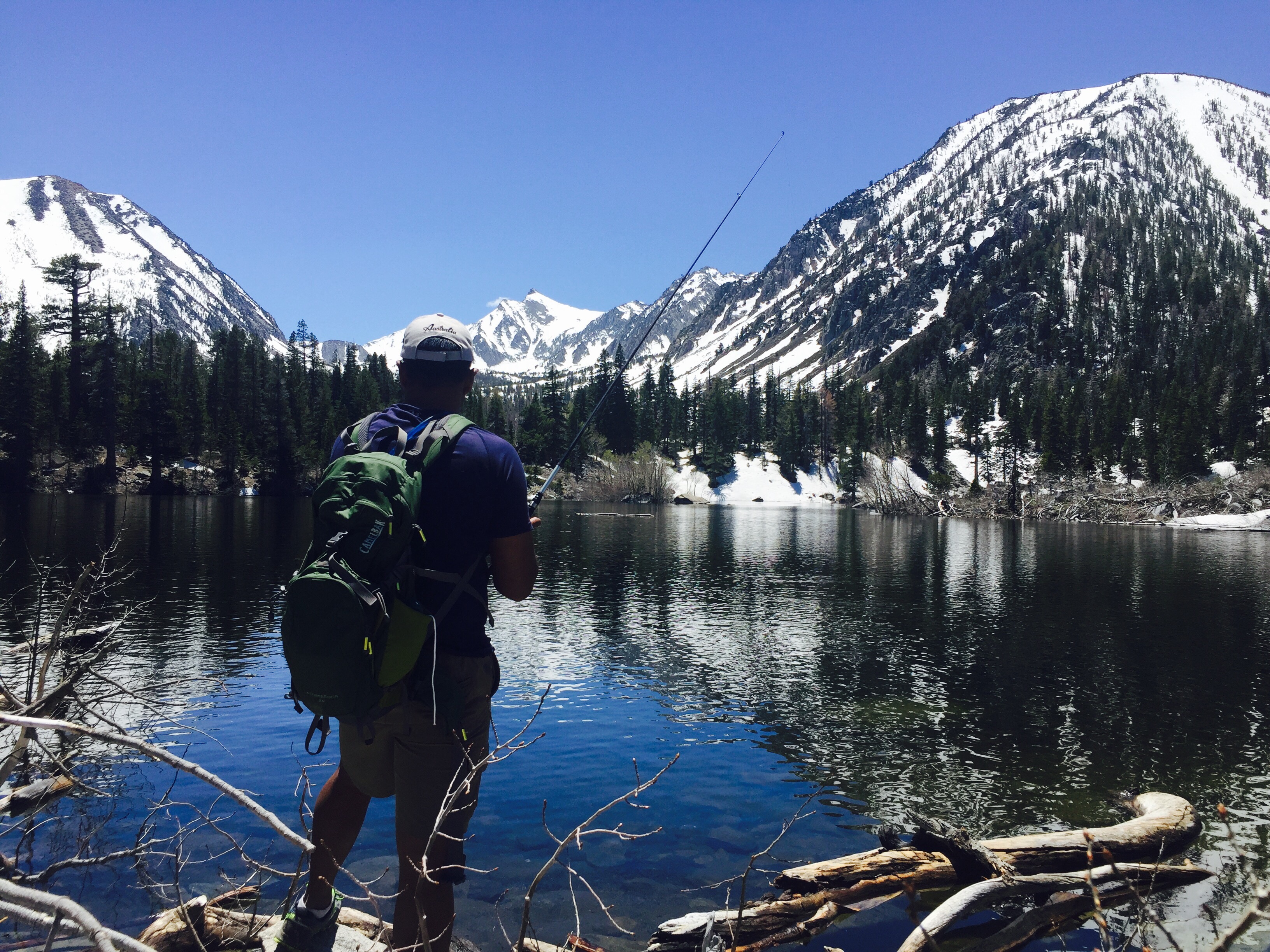 We powered up this 5 mile out in back trail just outside of Mammoth Lakes, passing hikers left in right on the sunny early summer morning. It was Memorial Day Weekend 2017 and thanks to the glorious snow fall of 2017 the mountain peaks in the distance were covered in tons of snow over 7,500 feet. That didn't bother my dog from going for a little swim once we reached the first lake. Which was fine as the fish were not biting, not at all.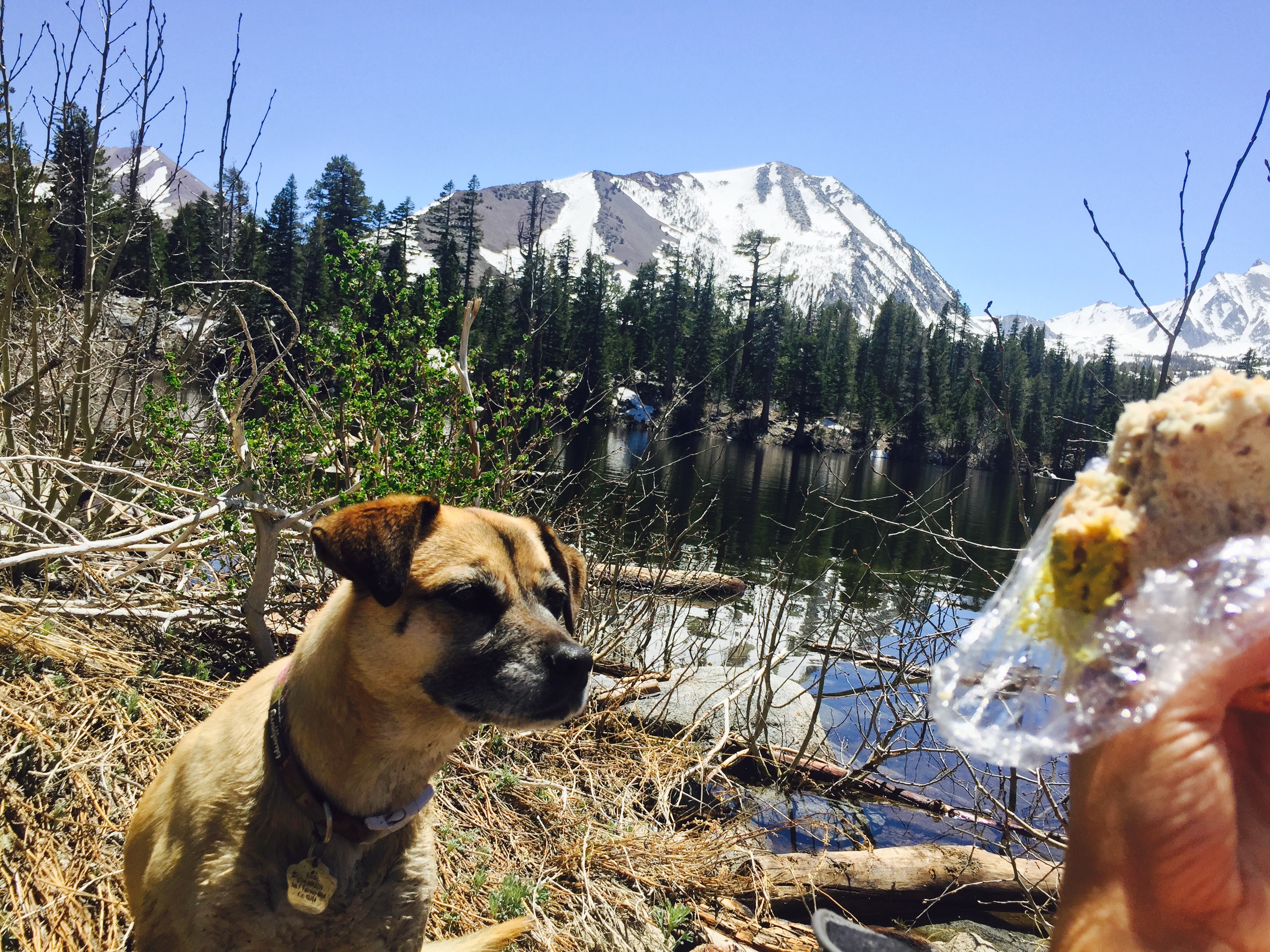 We might have been skunked fishing wise but what a truly fantastic late spring day to enjoy this healthy and delicious Chili Mango Trail Mix!
Chili Mango Trail Mix

1 bag dried mango (Unsweetened, cut into bite size pieces)
1 cup roasted almonds
1 cup salted peanuts
1 teaspoon chili salt
Combine all in a plastic zip lock bag and shake well before eating by the handful trail side.
Love this spicy recipe? Don't forget to pin it!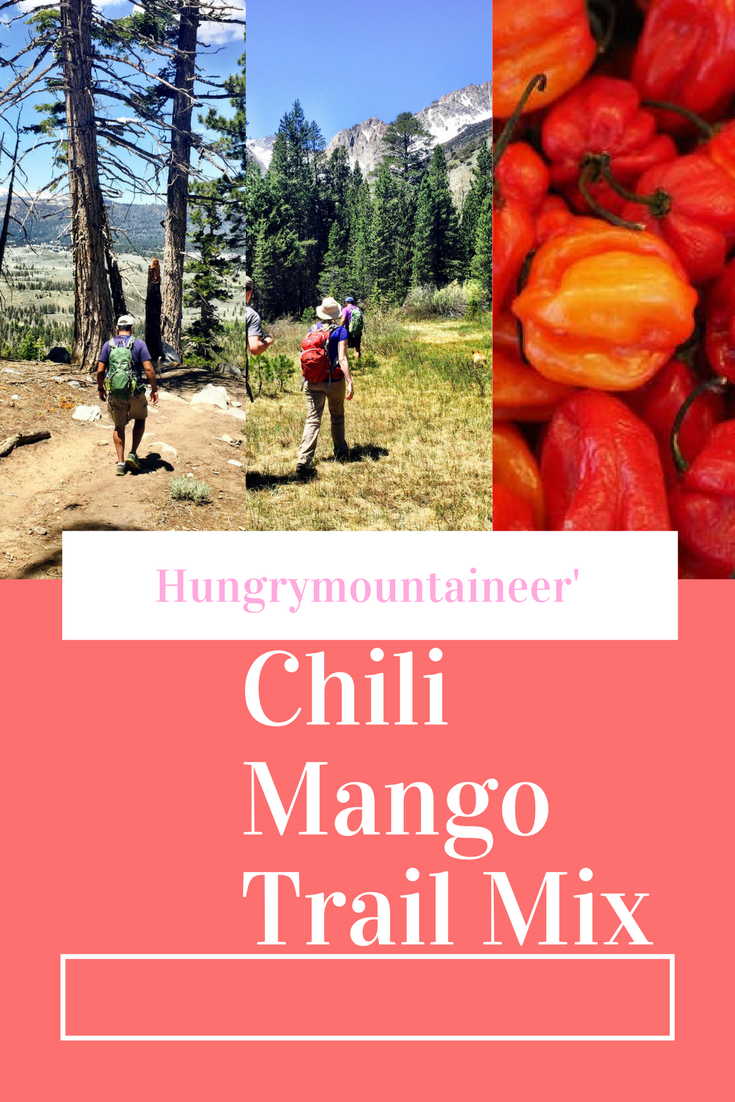 This week I'm linking up this awesome recipe over at http://www.abountifullove.com/ Confessionsofamotherrunner.com Mississippipiddlin  http://www.marciashealthyslice.com/  http://www.runningonhappy.com/