I might feel unbelievable amounts of stress some days in my life, moments like this take away every ounce of doubt that everything will not be okay.
When I'm sitting by a creek bed watching a thunder storm rolling in far in the distance.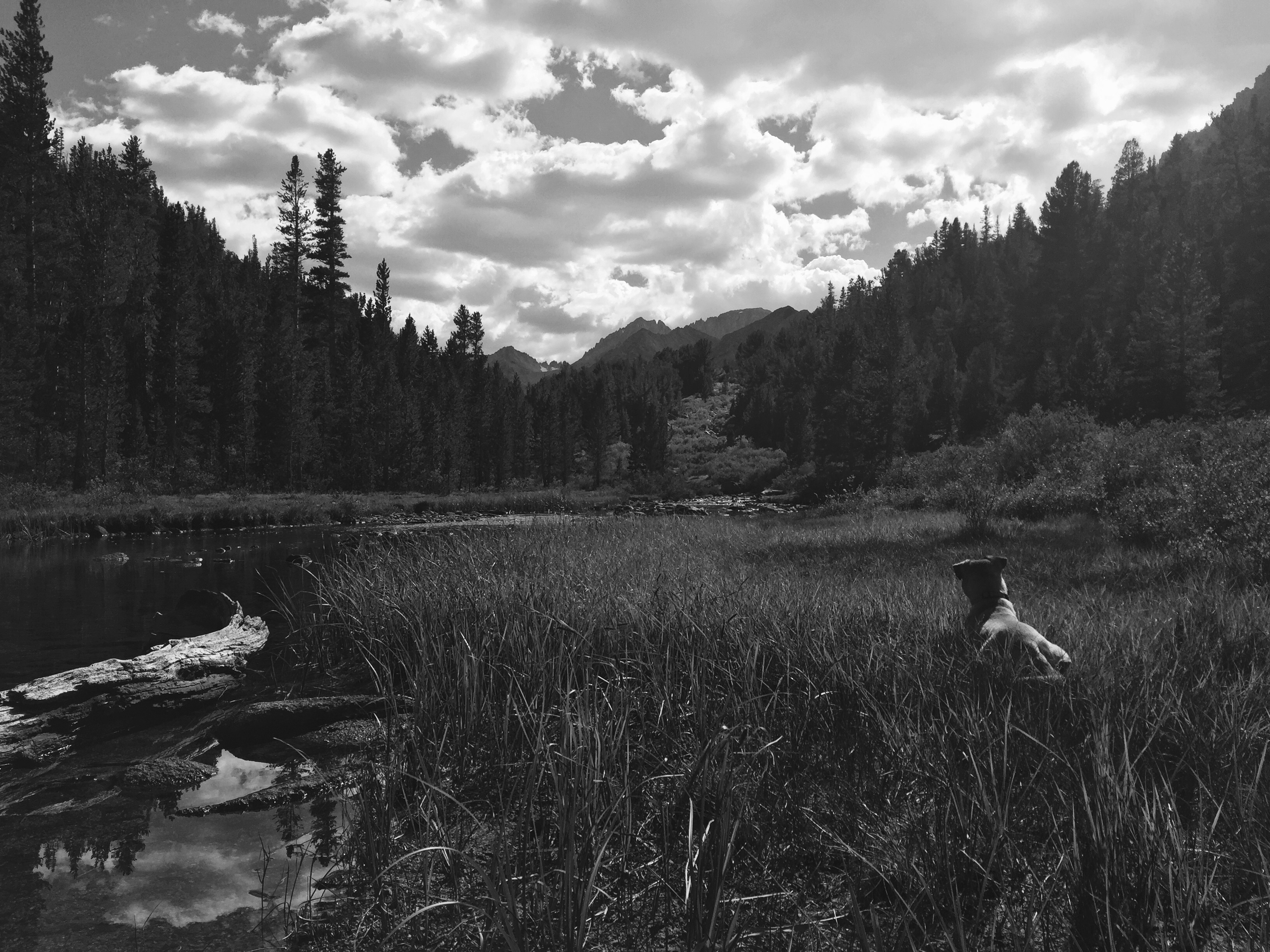 And best of all my dog is to tired after a sixteen mile hike to misbehave.
Those are the good days, as I listen to nothing but the rushing sounds of the creek water behind me.
Before I hit the trails for a relaxing day of hiking, mountain biking or just creek side relaxing I like to make a morning breakfast smoothie with this amazing Chai Cashew Milk.
Add fresh pumpkin or sweet potato purée and your favorite protein powder or oats to make a fantastic new fall favorite smoothie.
Chai Cashew Milk
5 cups water
2 cups raw cashews
5 pitted dates
1 cinnamon stick
2 cloves
5 cardamom pods
Combine all together with hot water and let sit at least eight hours. ( You can also add three black tea bags if you want to make it caffeinated)
Remove the cinnamon sticks ( and tea bags of using) combine all else in a blender and refrigerate immediately afterwards.
This fresh cashew milk has no preservatives so it stays good less than a week in the fridge. Drink it every day!