The best restaurants in Big Bear Lake California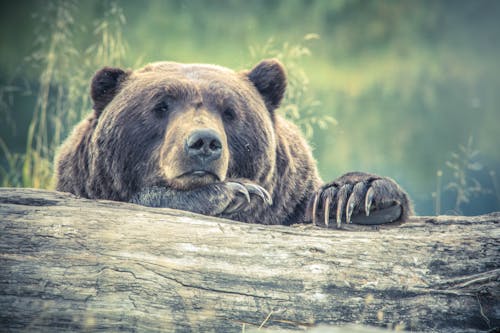 When I go on holiday pretty much anywhere I always plan out where we will go to eat well in advance. Yes, you could say that our vacations revolve around food. I am serious at not ending up at a terrible restaurant, hole in the wall place with a B health warning in the window, plastic tablecloths and frozen cheeseburgers with mushy lettuce on the menu. That was basically one meal I suffered through outside Fairbanks, Alaska while on holiday when I was twenty-two. I was not the foodie I am today and we were in a town of eighty people. It was the only restaurant for thirty miles along the Alaskan tundra, but I wouldn't want to wish that experience on my worst enemy or go through it again. Thank God we have some of the best restaurants here in Big Bear Lake California unlike the middle of nowhere Alaska.
After going through restaurant hell when I was younger, when I go on vacation now, I yelp restaurants. If I am traveling through a country without Yelp, I google restaurants. Most importantly I ask the locals where they like to eat. The best way to find a good restaurant while in the middle of nowhere is to go to the local health food store and ask around there. People who work in the health food industry are usually picky about what they put in their bodies.
I'm the perfect person to recommend a restaurant to friends and family on holiday in our hometown as my boyfriend and I cook everything from scratch in our home. We might be what you would call picky eaters, and that is only because we are picky about the high-quality food we put in our bodies. When we are at home in our high altitude kitchen, I make all my own salad dressings, condiments and curry powders. I even make our pets food! When I recommend a restaurant or a meal I am serious about that recommendation.
So what are the best restaurants in Big Bear, California?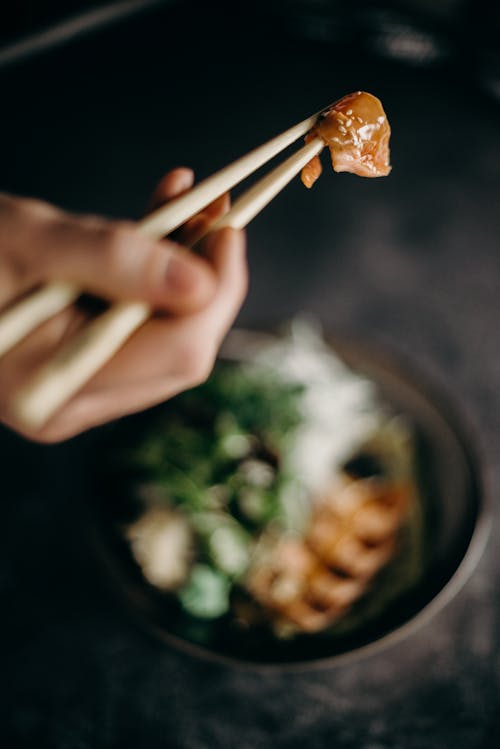 When you are searching for the best restaurant in Big Bear California, there are so many different options. We have fantastic options for Mexican food, pub food, poke and all American burgers. Not to mention a great sandwich joint, bagel shop and a coffee house with locally roasted beans. The restaurants I really enjoy frequenting have high-quality food and even work with me on my food allergies. If I am searching for a lettuce-wrapped protein burger they deliver. If I just want to order a side of my favorite Brussel sprouts top go to inhale on a lakeside picnic they grill them up in a reasonable amount of time. Many of the best restaurants in Big Bear are also dog friendly if I feel like sitting outside, enjoying the warm Big Bear sunshine in the summertime and having lunch with man's best friend.
The best lake view restaurant in Big Bear California
Our sunsets over Big Bear Lake are just phenomenal. If you are looking for a date night restaurant and want to enjoy the sunset over the lake, The Pines is the place to go. They have both indoor and outdoor options. Their outdoor patio is dog friendly, as long as your pouch is well behaved and on a leash. The outdoor option is more laid back then their fancy indoor restaurant. There used to be a dog beach here at the Pines, boat parking and a weekend Bloody Mary bar. Those were the days. That was when part of the Pines was known as B's Barbecue. Since the new ownership has taken over the property the place has really been classed up a lot which tourists like. B's was more a little bit of a dive bar with dogs running around and TVG playing on the TVs in the corner.
The Pines is an epic place to have a very nice dinner lakeside. I love their crab cake appetizer followed by their delicious Australian rack of lamb. There is no better place to do a date night dinner in Big Bear and enjoy the sunset over the lake.The views from the Pines for a sunset dinner in Big Bear really can't be beaten.
Some of the best restaurants in Big Bear, California may be off the beaten path. I know so many people who are pilots who fly into Big Bear every Saturday morning just to have breakfast at Barnstorm. If you fly into Big Bear to have breakfast at Barnstorm, you definitely want to try their salmon eggs Benedict. My favorite thing about Barnstorm is the German food on their menu; Jaeger Schnitzel, authentic brats and delicious german style potato salad. There is a reason pilots from all over California fly into Big Bear for a meal! If you can't wait until Oktoberfest check out the brats and braised red cabbage at this awesome restaurant at Big Bear's airport.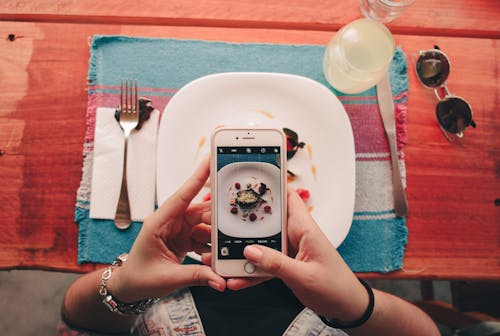 As a dog mom, some of my favorite restaurants are ones where I can bring man's best friend with me. Hacienda is my favorite Mexican restaurant in Big Bear Lake but I also love that their outdoor patio is dog friendly. Every fish item they have on their menu is delicious. Their Chili Rellenos are some of the best I have had this side of the Mexican border. They are always so accommodating when I show up with my pup after a sweaty hike, ready for a margarita. And yes, their margaritas are, of course, fabulous.
When I don't feel like spicy Mexican food I am usually craving poke and Tropicali
has some authentic fresh poke at six thousand feet. After going on a sweaty summer hike I usually am craving a healthy lunch and salmon or ahi poke with fresh avocado from Tropicali always hits the spot. I love their outdoor seating area, a perfect place to enjoy my poke in the mountain sunshine. Even if I feel like taking my food to go and having a picnic by the lake, their poke bowls are always fresh, their sauces are house-made and this is, I feel, the perfect summertime meal.
Where can I get a good cappuccino in Big Bear Lake?
So where can you get a good latte above six thousand feet? Big Bear Lake has a few coffee shops that know how to make a nice cappuccino and obviously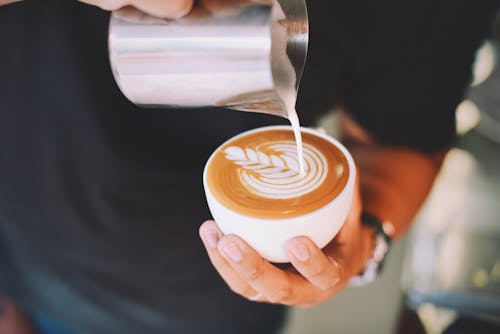 we have a few Starbucks if you are looking for a sugary frap-a-whatever but where can you get an iced latte on a hot summer day? Or where can you order an Americano on a snowy afternoon after a morning spent skiing? The Copper Q knows how to make a good cup of Joe. They use Wild Goose coffee beans hand-roasted in nearby Redlands California. This locally roasted coffee is really superb. They also make their own marshmallows if hot chocolate is more your thing. Their baked goods are all made in house and are amazing also.
The best restaurant in Big Bear for veggies
I have a confession, Fire Rock Burgers and Brew got me addicted to Brussel sprouts. I don't know what they put in their sauce that they put on their amazing Brussel sprouts but they are the best Brussel sprouts I have ever had in my life. Also, their protein burgers are delicious. If you are vegan and looking for a healthy vegan dish, you have to try the Brussel sprouts.
My favorite place in all of the Big Bear Village to have dinner is 572 Social or The Social to locals. Their short ribs have to be the best short ribs I have had on the mountain. They also have a really nice outdoor patio area for relaxing and having drinks with friends. The Social is, in my opinion, one of the best restaurants in Big Bear located in the village. It's also located very close to an ice cream shop in the village if you are looking for dessert after dinner.
Big Bear's world-famous Avocado Bomb
If there is one delicious thing you have to eat while on holiday in Big Bear Lake, it is the Avocado Bomb. I tell all my friends who come to Big Bear on vacation "You have to go to Big Bear Mountain Brewery and try the Avocado Bomb!" You might think Big Bear is famous for skiing, well we are also famous for being that town with the Avocado Bomb. The Avocado Bomb is so good, you won't want to share it with family and friends! Take one local's advice and order your own! The brewery also has awesome beer, obviously and great cocktails. Check them out next time you are in the Big Bear Village for happy hour. Their outdoor patio is also dog-friendly.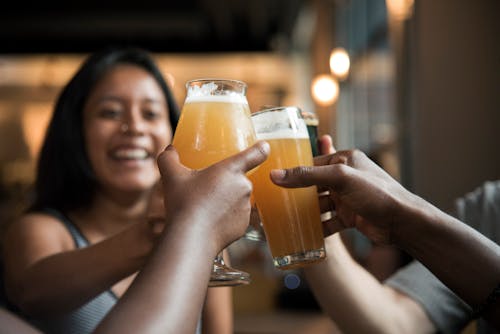 Only in Big Bear would you find a donut shop selling amazing tacos.  Every Tuesday and Sunday after 5 pm. this amazing donut shop serves the best tacos you can find in Big Bear Lake! One thing about mountain life. It's random to say the least. Besides an awesome taco Tuesday, Dank Donuts also has vegan and gluten-free options when it comes to their donuts, and I love that they have cronuts (That is a donut- croissant concoction) I can always go for a cronut after a butt busting hike.
I spend my days on the trails of Big Bear Lake sweating so I can enjoy the best restaurants in Big Bear Lake every evening. Big Bear Lake has a lot of choices for fine dining no matter what kind of food you are in the mood for while on your holiday to the mountains of southern California. Besides the options I have mentioned we have some great breakfast joints, burger places, and an awesome family-owned Chinese restaurant and many more. We even have one of the last Sizzlers in all of California. (But I don't recommend eating at Sizzler!) Have a great vacation eating out on the town in Big Bear Lake this season!