Today is the day. Did you get out and vote? Here in our mountain town of Big Bear Lake, I can't recall a time when our residents were more divided on social issues. Part of that is because of Measure O in Big Bear Lake. Measure O hopes to limit the number of vacation rentals in Big Bear Lake. The same moratorium passed in Lake Tahoe in 2021 and in other tourist towns like Laguna Beach, California. In my opinion as a thirty-five-year resident of these mountains, if Measure O passes it will build a better Big Bear community. That is why I support yes on Measure O in Big Bear Lake, California.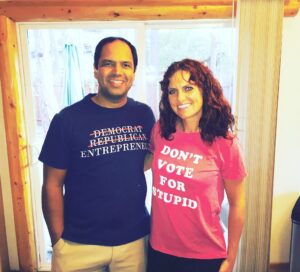 As someone who has lived in these mountains my entire life, I can definitely see the social and economic changes Big Bear Lake and all of our mountain communities have gone through in the last 5 years. Obviously, living through a global pandemic affected our rural communities more. Big Bear Lake was insanely busy the entire pandemic with all those residents of the concrete jungle of Los Angeles trying to get out of the cities. And then the real estate market was at an all-time high in Big Bear Lake as so many people from the city chose to buy Airbnb or short-term rental properties up here in our alpine forest. Now at this time, in November 2022, we have 2,400 short-term rentals here in Big Bear Lake. And most of those sit empty most of the year now that the economy is in the toilet and a recession is looming. No one is visiting ski resort towns. Pe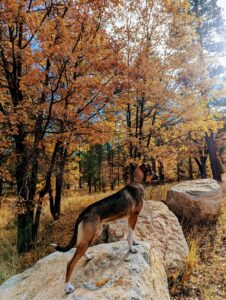 ople don't want to spend the money on gas that is seven dollars a gallon. Most Americans are back to work after the pandemic trying to support their families in these unforeseen times.
Big Bear Lake's big social issue is that families can't afford to live here anymore because there are so many short-term rentals. There are no long-term rental properties for working families in these mountain communities. Regular working families can't afford to live in Big Bear Lake because all the rental properties are short-term rentals, currently sitting empty. You don't see 10,000 people coming to Big Bear Lake on a Tuesday now that the pandemic has ceased. Life has gotten back to normal everywhere in the United States. Big Bear Lake is just overwhelmed with short-term rentals and like similar communities, Mammoth Lakes and Lake Tahoe obviously putting restrictions on short-term rentals voting yes on Measure O in Big Bear Lake will help our community.
Get out of my yard. This isn't fucking Whole Foods!
Our mountain communities have changed so much in these last three pandemic years. Our nei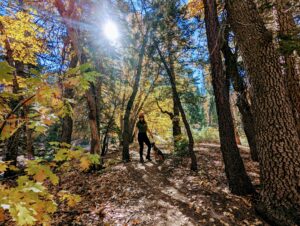 ghborhoods used to be full of neighbors who knew each other, not short-term rentals having crack-smoking parties on a Wednesday evening. I'm tired of yelling at tourists to "Get out of my garden, stop picking my tomatoes, this isn't fucking Whole Foods" Our tiny mountain towns are so much more crowded with tourists, graffiti and trash. I hate going to my favorite hidden trailheads and finding a graffitied giant purple peace sign at the trailhead. Newsflash; If you graffiti a two-hundred-year-old oak tree with a peace sign, you are not a hippie, you are just an asshole.
Obviously, as a hiking guide here in Big Bear, my livelihood is the tourism industry. Other members of this community are shocked that my opinion is yes on Measure O. I've lived in these mountains my entire life and I can tell you tourists are going to come to the mountains whether there are Airbnb's to stay in or not. People want to get out of the smog, the crime and the concrete jungle that is Los Angeles. And they really want to play in the snow. Belaboring the fact that there will be fewer airbnb's and short-term rentals and people will no longer come to Big Bear is absolutely ridiculous. It shows that a lot of people just don't know a lot about the Big Bear tourism industry. But we have so many people who live here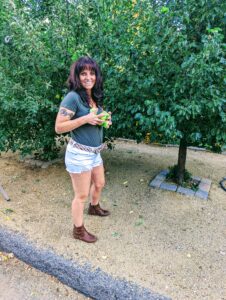 in Big Bear now who have not lived in the mountains their entire lives. They just don't understand how the economics in these mountain towns work.
All these No on O'ers keep harping on "Measure O hurts Big Bear Lake. There won't be any jobs!" Listen dumb dumbs, tourists are still going to flock to Big Bear Lake. It will never be like the pandemic again (Well unless there is another global pandemic) Flights are expensive and airports are nuts with cancellations. Who wants to drive to Lake Tahoe with gas prices and crazy traffic when you can detour to Big Bear Lake in a third of the time and effort? Big Bear Lake is an easy option for all those 3.8 million Angelenos who hope to plan a vacation without traveling too far. Travelers are still going to flock to Big Bear Lake, even if they have to stay in a fully remodeled all-suite hotel.
Filthy home stays; The true Airbnb experience
And guess what? Big Bear Lake has multiple hotels being remodeled and new hotels being built. Me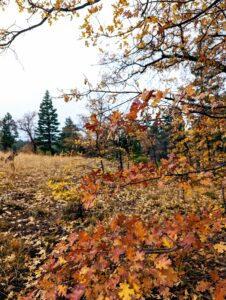 ga hotel chains like Hampton Inn wouldn't be building hotels here if Measure O in Big Bear Lake was not going to pass. Marriot wouldn't be constructing a new resort by Bear Mountain if Measure O in Big Bear Lake was going to fail. I really don't give a rat's ass if cabin management companies like Cool Cabins are not as successful as the people who run these companies are total dicks to the locals who live in these neighborhoods. Cool Cabins couldn't care less about the wild crack-fueled parties held at their properties on a random weeknight. (Believe me, I know from personal experience as we have a Cool Cabins party house right next door to us)
Furthermore, when you book an Airbnb, all the fees you pay to stay start to add up, especially for shorter stays. Sometimes as a global traveler, I just don't want to deal with that short-term rental bullshit. The last time I stayed in an Airbnb it was filthy and I had no other choices. I couldn't ask to be moved to a clean room. I couldn't complain there was no air conditioning as advertised. You get what you pay for when you stay in an Airbnb and that can be cheap lodging.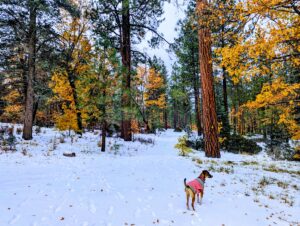 I may be a bit more jaded than normal after my last disaster of an Airbnb stay but here is the diehard truth about the short-term rental industry. The Big Bear Lake economy can easily survive without two thousand airbnbs. All of these "investors" who bought cabins in Big Bear during the pandemic haven't had a booking in months. The tourism industry here has slowed down to a trickle as the recession looms on the horizon. So many of these Airbnbs are already on the real estate market. They will be short sales soon as all those mortgages, property taxes and don't forget immense fire insurance bills have to be paid.
So many of these STRs will be giving up their short-term rental permits. With Measure O in Big Bear Lake passing, yes there will only be 1,500 permits given out but why does Big Bear Lake need more than 1,500 short-term rentals? We don't have the police force to be enforcing all these crazy drug-fueled parties at all these short-term rentals. As someone who has seen her neighborhood negative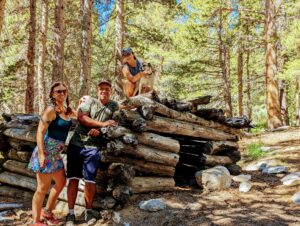 ly impacted by the short-term rental industry a yes vote on Measure O in Big Bear Lake is critical to keep our community just that; A community.
I don't understand how so many people are voting no on Measure O when so many of us can see how these Airbnb are destroying our local communities. All of these yahoos with no on Measure O signs in their yards, I want to ask them, do you really enjoy having a crack smoking party next door to you on a Wednesday night when you have to get up at dawn to go to work on Thursday? Obviously, we don't have enough sheriffs in this small town to police all these assholes having wild parties till two in the morning. Our sheriff's department has real problems to deal with.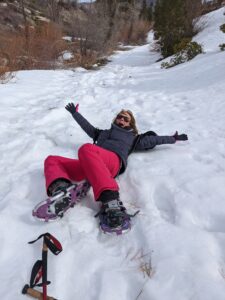 Kayla next door shooting off firecrackers and singing along to Miley Cyrus at the top of her lungs until two a.m. is not a priority. This town seriously needs a crackdown on airbnbs and short-term rentals asap. And now that the tourism has slowed down to a more reasonable level, why do we even need two thousand Airbnbs in Big Bear Lake? The market is just saturated and it makes sense to limit them as similar mountain resort towns have done. Voting Yes on Measure O is only common sense.
Unfortunately in this upcoming election, Big Bear residents are probably going to get screwed as so many shady short-term rental owners who don't even live here are changing their domiciles to Big Bear Lake so they can vote here. I don't get that at all. Don't they care about the issues in Los Angeles or Orange County or where they actually live? This makes me feel like these people don't care at all about social issues. They are throwing their votes away. It just makes me sad. As an American, I'm proud that I live in a country where my vote matters. Changing your domicile like this is just throwing your vote away where you actually live ninety-nine percent of the year. Los Angeles has a major mayoral race coming up and if I was one of those 3.8 million Angelenos who live in this concrete jungle I would want my vote to count!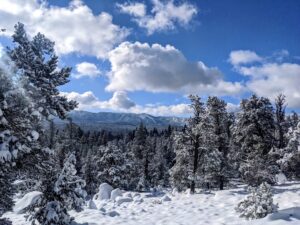 According to our councilman here in Big Bear, Alan Lee, Big Bear residents have expressed concern about voter fraud in response to the vacation rental industry encouraging their investors to change their voter registration to their Big Bear Lake vacation rental homes, in an effort to manipulate the outcome of our local elections. A review of voter files has confirmed a spike in voter registration of vacation rental operators. Approximately 1 in 4 voters participating in tomorrow's election are expected to be non-residents. Voters from 10 countries and 33 states will be participating in our Big Bear Lake elections. Although their votes will impact our community they do not live here.
Saying this I can't actually vote yes on Measure O because I live in Big Bear City not Big Bear Lake. Only 5,000 people are allowed to actually vote for this proposition. But unfortunately, all these shady cabin owners who don't even live in Big Bear are convincing their friends and family to change their domiciles to Big Bear Lake so they can vote on this proposition. That's a felony by the way! Voter fraud at its finest.
I'm not an investor with thirty properties here in Big Bear. I'm not a crook and a liar changing my domicile to Big Bear Lake just so I can cast my vote in this election. I'm a lifelong citizen of these mountains who cares about her community and her neighbors. Passing Measure O in Big Bear Lake won't limit jobs in Big Bear; Who do you think is going to work at these new chain hotels being built? I'm a local business small owner who actually understands how our local economy works and I don't see Measure O passing limiting my business any more than it already is by this recession taking place.
I'm obviously not a politician who knows everything about all of these local measures. I'm just a local resident who lives in this town who's tired of telling the guests at the short-term rental next door not to piss in my front yard. I'm obviously fed up with having to call the local short-term rental company Cool Cabins to tell them to tell their guests to shut the hell up at two a.m. on a Tuesday just to be ignored every time that I call.
Obviously, when these short-term rental businesses cannot even control their clientele, there needs to be a change in this mountain community. The short-term rental industry is one hundred percent out of control and Measure O hopes to change that. Tourists are still going to flock to Big Bear Lake, even if they have to stay in a brand new room at a Hampton Inn, probably run by all those employees who used to work for Cool Cabins.