Today I biked twenty miles on a Tuesday. I am so blessed that I can commit a few hours on some days to a amazing mountain bike ride on a gorgeous spring day.
I'm also blessed that although I hurt my ankle the damages were minimal and I was able to enjoy this lakeside view and cycle home and still stand on my own two feet to make donuts. Not just any donuts but healthy lemon, millet and chia seed donuts!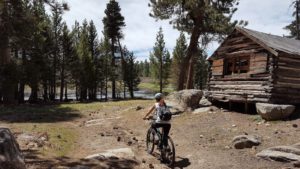 On a day when I mountain bike twenty miles in a morning those last few miles I am always thinking to my self why yes I deserve a donut.
Except I don't like crap donuts and the closest amazing donut store to me is one hundred miles away. Because of this terrible problem I have to make my own donuts.
But wait there are advantages to making your own donuts! Making your own donuts mean you can make them healthy! (Well some what) This recipe is absolute devious and yes, healthy but if you did a twenty mile ride today, gone ahead and deep fry these babies (In coconut oil of course!) You deserve it!
I made this Lemon Zucchini Donuts a few months ago and it was fantastic, so it would taste great donut style as well, right?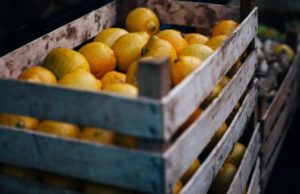 Baked Lemon Zucchini Donuts
1 1/2 cup whole wheat flour
1/2 cup sugar
3 tab Meyer lemon juice
1 zucchini, shredded
1 tab baking powder
1 tsp baking soda
1/2 tsp salt
1 teaspoon ground millet
1 teaspoon chia seeds
1 egg
1/2 cup Greek Yogurt
2 tab coconut oil
2 tab almond milk
Preheat the oven to 350.
Mix one tablespoon. coconut oil, the Greek Yogurt, the egg and the almond milk. Fold in the Zucchini and the lemon juice. Add all the dry ingredients. Use one tablespoon coconut oil to grease the donut trays.
Bake at 350 for 11-13 minutes. Stir ingredients for glaze. Let donuts cool ten minutes than dunk in glaze.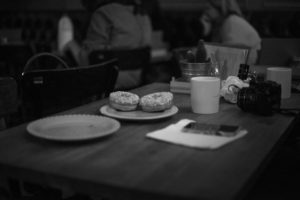 Glaze
1/4 cup cream cheese
2 tab Meyer lemon juice
1 tab vanilla
1/2 cup powdered sugar
Combine all and glaze the delicious donuts with this lemony glaze.
Love this healthy recipe? Don't forget to pin it!
This week I'm linking up this awesome recipe over at
http://www.abountifullove.com/
Confessionsofamotherrunner.com
http://www.marciashealthyslice.com/
http://www.runningonhappy.com/