What the what? Did you just read that title correctly? You can't put meatloaf in a salad? Or can you? And how do you turn a bacon cheeseburger into a salad? This is the year 2020 and the Keto craze is the health trend so yes, you can eat a meatloaf salad! I spent most of my thirties barely eating meat, especially red meat as I had a very traumatic childhood experience at Burger King. Sometimes I feel like I must repress some of my childhood memories and then they come flooding back to me at the mention of a subject like mushy lettuce.
Oh yes, mushy, chewy slime-like lettuce brings back the memories of the Whoppers and the summer of eighty-nine. In the summer of 1989, I was nine and our family did not have a ton of money. This was before EBT cards and the government helping out the struggling middle class like they do today. Thank god Burger King ran a special one day in June of '89 or I might not have the disdain for hamburgers and red meat that I had for most of my thirties. But back to the summer of 1989 and trips to Disneyland with bags of salmonella burgers, that we then left in the Disneyland lockers all day long until we got hungry and everyone was craving the ultimate Burger King cleanse.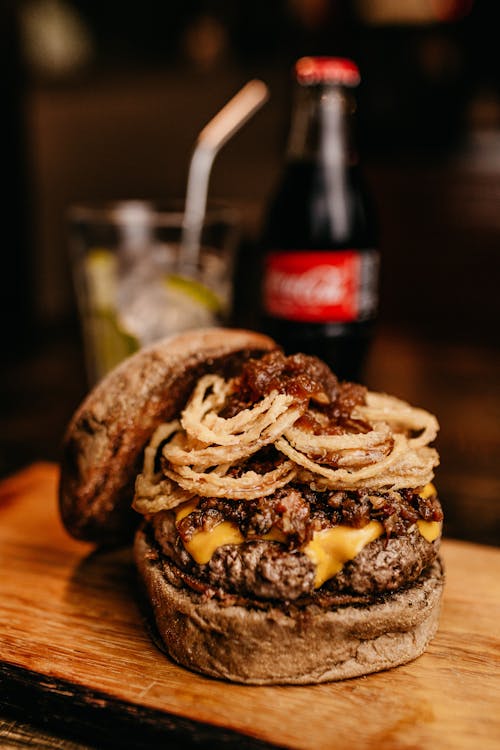 My Dad loves to buy cheap things. Growing up dad would take us school shopping at the dollar t-shirt store. Oh yeah, I was a popular child in my dollar eighties t-shirts. Dad also took us to the Hostess outlet to buy carloads of stale pastries. His biggest score of all was the great Whopper Extravaganza of 1989. I don't know how cheap those damn Whoppers were, I just know that my Dad brought home about one hundred Burger King Whoppers and then he stuck them all in the freezer and for one summer all we ate were defrosted Whoppers with spongy, slimy lettuce and way to much Ketchup. I'm pretty sure this was the summer my Dad was out of work, and my Mom was working all day and she left him in charge of the three kids, all under ten years old.
I had to tell my Mom this whole story before she admitted that she remembered those Whoppers and we reminisced about their freezer burnt grossness. I'm positive she had blocked out the Whoppers from her memory. My entire thirties I was never the biggest fan of red meat and I'm pretty sure this little episode is the reason. Now that my boyfriend and I are on keto, protein burgers or burger salad is a huge part of our diet. We have burger salad usually one day a week for dinner and when I'm traveling for work I usually get a protein burger from Red Robin or Hook Burger a few times a week.
Can you put meatloaf in a salad?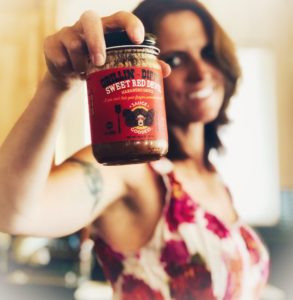 My secret ingredient in this recipe is the best BBQ sauce in the entire world. Here in California I buy this at Sprouts Market but use whatever BBQ sauce you feel is the best in this world.
Okay so this may sound like a meal a drunk person would come up with but it's out of this world delicious. (And also excellent after a few beers) I like to think this meal is almost keto-friendly; If, like us, you use a low sugar bbq sauce.
Bacon Cheese Burger Meatloaf Salad
For the meatloaf
1 pound ground beef
4 slices bacon (3 teaspoons reserved bacon fat)
1 package crimini mushrooms, sliced
1/2 a red onion, sliced into small pieces
1/2 teaspoon fresh thyme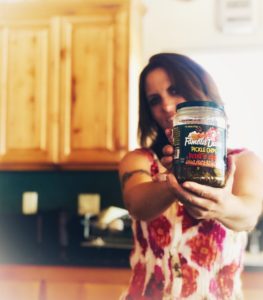 3 cloves roasted garlic
2 eggs
1/2 cup shredded cheddar or Colby cheese
1/2 cup low sugar bbq sauce
1/2 cup fried onion pieces
2 avocados, pitted, cut into bite-size pieces
Famous Dave's spicy pickled
Romaine lettuce
Cook the bacon and remove it. Leave three teaspoons bacon fat. Add the onions and cook five minutes until very browned. Add the thyme and the mushrooms. Cook five more minutes. Turn off the heat. Stir in the hamburger, egg and roasted garlic. Move the mixture to a casserole dish. Layer 3/4 mixture in the casserole dish. Add a layer of cheese. Spread the rest of the hamburger mixture on top. The top layer will be BBQ sauce.
Bake at 375 for 25 minutes. Add the crispy onions to the top and return to the oven for five minutes. Remove from oven and let rest five minutes. Slice and layer on top of the lettuce, avocado and pickled. Drizzle with BBQ Dressing.
Homemade Creamy BBQ Sauce
1/2 cup low sugar BBQ Sauce
1/4 cup mayonnaise
(Whip both together)
Love this healthy keto recipe? Don't forget to pin it!