I'm walking through a snowy empty forest. The pines are covered in fresh snow. My little doggy has been whimpering ever since we started off roading up this mud and snow in rusted dirt road. She is so super excited for a morning gallivant through the fresh snow fall. She just can't control emotions on this early winter morning. I feel just like her as we go for this little morning hike.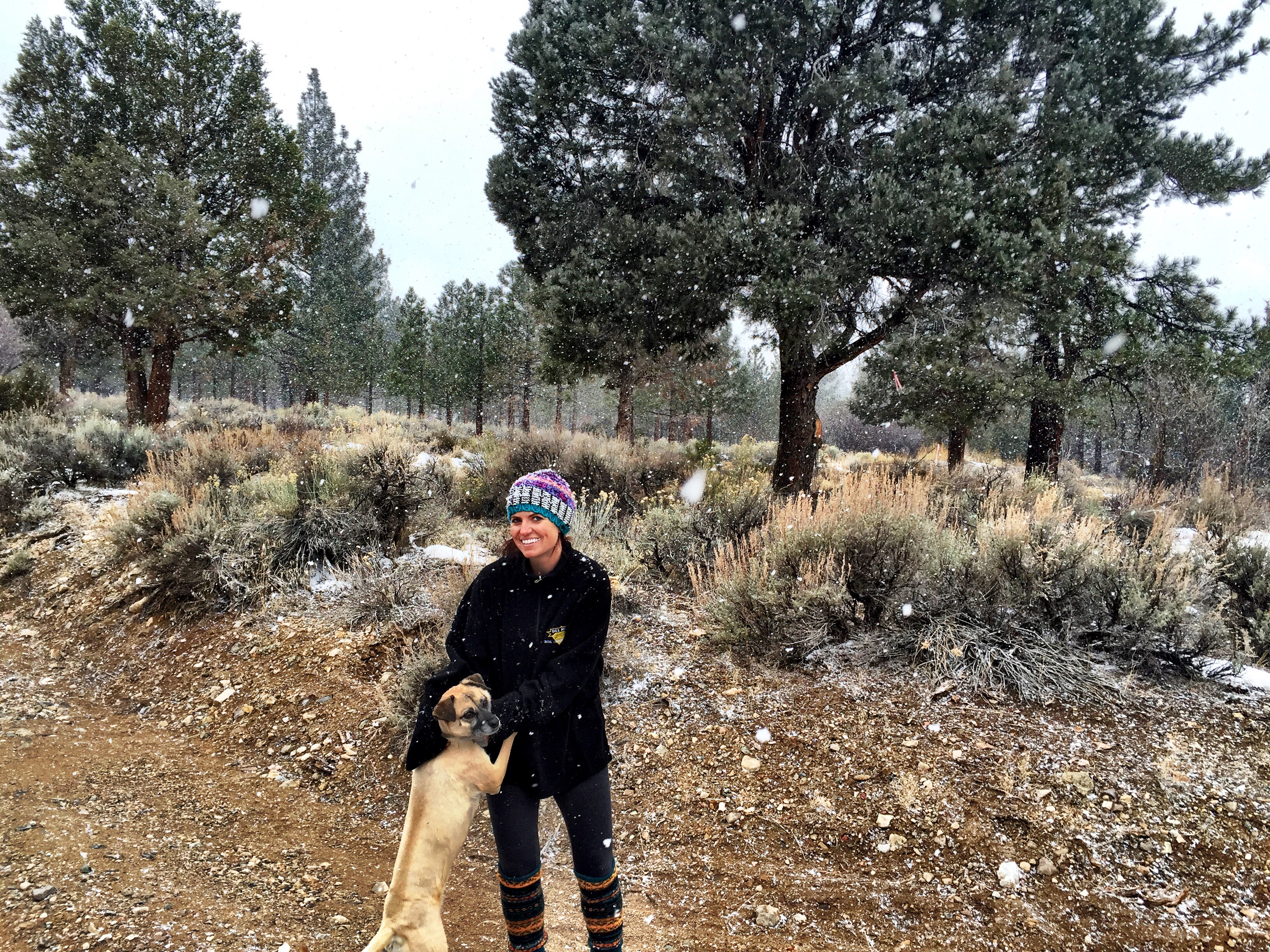 I feel so blessed as we explore the empty forest.
All I can think of is what a safe place this is. I feel so very blessed to live here.
A week ago I never thought that a terror sit attack would happen in the area I used to work for fifteen years. The San Bernardino/ Redlands area is where I worked in retail for fifteen years and when I have to do my shopping off the mountain, go to doctors appointments this is where I go. It's not home to me but it is to many of my friends and ex coworkers.
San Bernardino is not a good place. It's not a safe place and it has never been. I know cops in this area and half the horrific crimes in this city don't even make the local news. There is so much gang activity and violence in this city but still, no one expected this to be the area where we would see a ISIS inspired terrorist attack.
I'm here in San Bernardino today getting my windshield replaced about a mile from the site of the terrorist attack. My windshield is covered under warranty and that's why I drove here to the ghetto this early winter morning. I expected a freshly repaired windshield. I did not expect to hear the people sitting next to me (Who all looked like they had just been let out on parole) talking about killing cops and running from cops and then try to sell me drugs. It took everything in myself to not give a sarcastic response to that one but one of the crack heads sitting next to me was already admiring my boots and I was afraid if I said anything sarcastic she might stab me with her crack pipe.
And that was my morning in San Bernardino, a city in mourning or a city just to high and lost in desperation to care?
Makes me feel blessed every damn minute for my tiny mountain paradise.