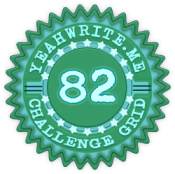 I live in a mountain community where they really do have a local homemade moonshine competition every year. Life in the mountains often includes making moonshine, camping in the forest on a cold autumns night and drinking said moonshine around a roaring camp fire with new found friends.
I have never entered the moon shine compition and honestly I never really intended to make moonshine but a friend handed over this recipe anyways.
I may not be real mountain folk, as I have no interest in making my own moonshine. I do however have an interest in making delicious cinnamon and apple beverages and maybe a touch of vodka for the apples to bounce around in?
This moonshine is only moonshine in name. I do not home brew the moonshine, I use Vodka, actually, but if you want to make it actual moonshine, have at it.
A new friend made this for when we went camping on a fall evening and believe me, this taste so amazing, crisp and apple-tastic when sipped sitting around a camp fire on a autumn thirty degree evening.
I'll blame the moonshine on why I kept asking my new friends to feel my pants.
Seriously, these pants were amazing.

They were like velvet on the inside. These pants kept me so warm! When we woke up from camping in the mountains in the morning, it was thirty degrees so it must have gotten down way below that in the middle of the night, but I was perfectly warm in my fancy pants.
Now back to the Apple Pie Moonshine.


Apple Pie Moonshine


3 Wine sap or Honey Crisp apples
2 liters apple juice
2 cups to 3 cups vodka ( or moonshine) Add as much or as little as you would like
1/2 cup brown sugar
5 cinnamon sticks
4 cloves


Bring the apple juice to a boil. Add the cinnamon sticks and the cloves. Stir in the brown sugar and bring it down to a simmer. Let this simmer for ten minutes. Cut the apples into wedges. Let the apple juice mixture cool. Fish out the cloves and discard them. Combine it with the vodka to taste and chill in the fridge.