Last Saturday I galloped like a thoroughbred through the entire Santa Anita Park complex.
Just kidding.
I did none of those things.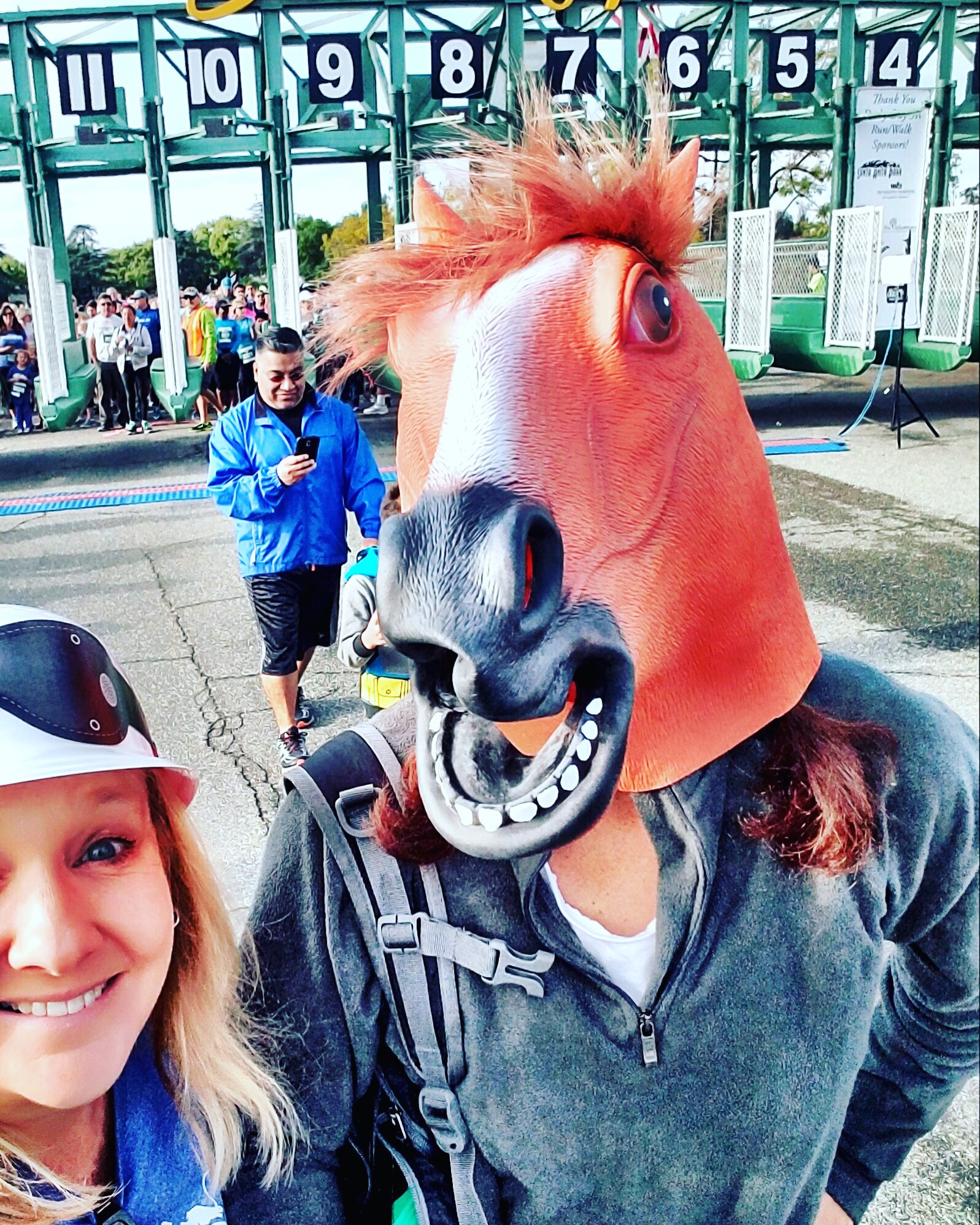 I was wearing a completely ridiculous excuse horse head mask and even if my knee was not killing me I was not up for galloping last weekend.
Instead my friends led me all over the back stretch and up by our luscious after a rainy Southern California winter hillside turf course as I could not see a damn thing out of this awesome mask.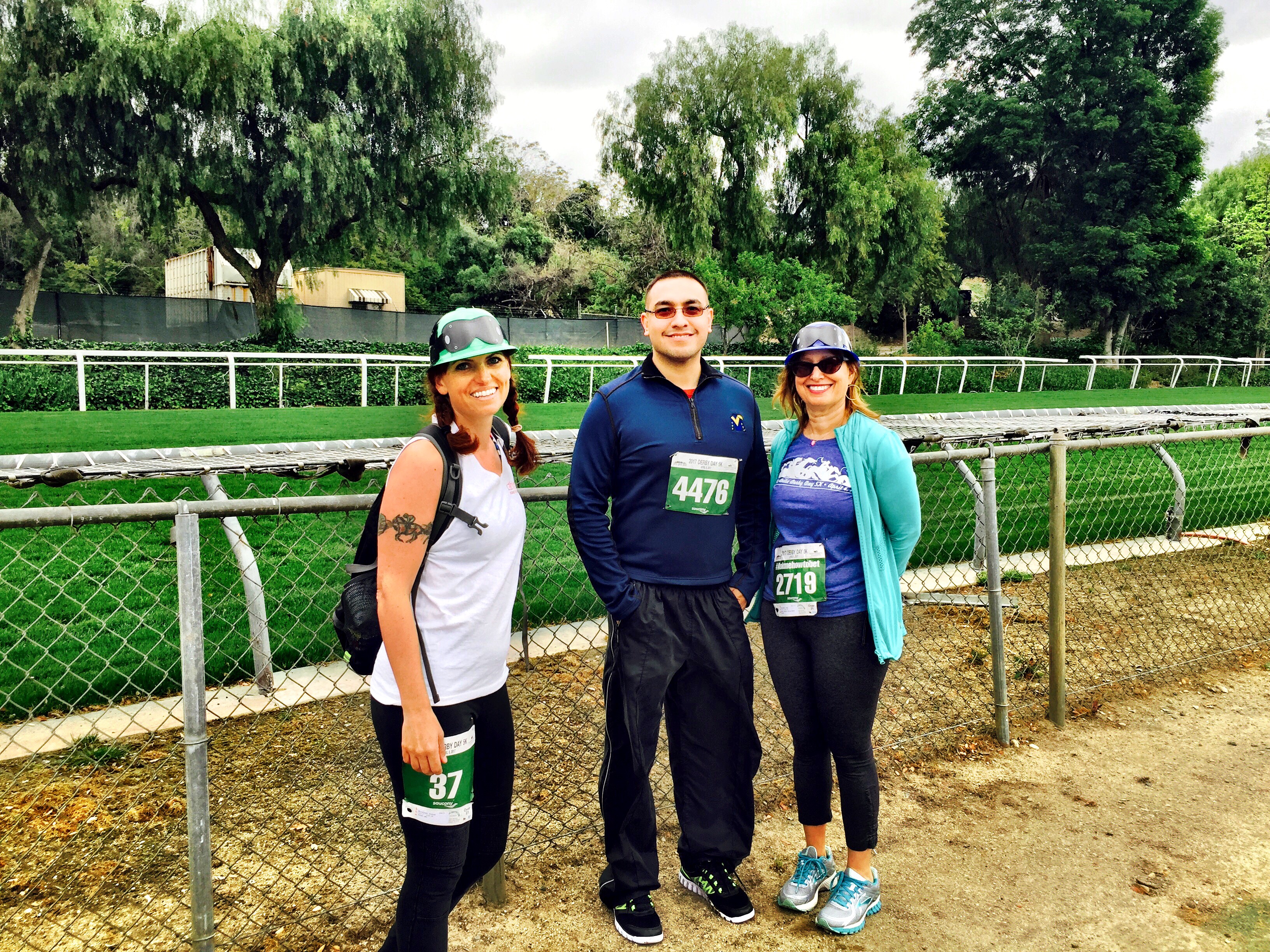 I may not have run like a race horse but I sure handicapped like one hell of a punter, having multiple long shots on my Pick 5 and Pick 4 tickets on a tough Saturday at Santa Anita Park
Pick 5
1.1,2
2.1,3,7
3.3,4,5
4.4
5.6,9 $18 ticket
Late Pick 4
1.3,4,5
2.2,6,9,11
3.3,11
4.3,6,7. $36 ticket