January, 2019.
My day at work was ninety percent awesome and ten percent I need a beer. Today I tried to drive a golf cart for the first time. I more then less failed but now I can write "Can operate a golf cart" on my resume. I've driven an eighteen wheeler with thirty-two gears, I've driven a thirty foot RV pulling a tow car down a mountain highway, one would think that operating a golf cart; something my boyfriends twelve year old can do, would be within my reach. But they would be wrong. Luckily for me, abandoning the golf cart somewhere on our 320-acre facility turned out not to be such a big deal.
Today at work I was one of the employees who helped host Photography Day and for many reasons, Photography Day 2019 was one I will never, ever forget. The first reason is that Johnnie and I were the wagering ambassadors in charge of hosting fifty photographers and their awesome expensive cameras all day and it was one of the best days at work we have ever had. Even when my golf cart broke down and I had to encourage my gang of photographers to run to the starting gate at the top of the hill, still the best day of work ever!
On this Sunday, as Johnnie and I hosted our group of photographers under Santa Anita Parks green Art-Deco grandstand, our morning started early with barn tours and the smell of hay on the Arcadia breeze. I personally walked close to ten miles throughout this long Thoroughbred racehorse filled day. We loved every minute of it. We were in our element helping people learn about the sport of kings, the equine sport we love. As we left Santa Anita Park that evening, tired and happy we talked about how awesome our job was, and how lucky we were "Can you believe we get paid for this?"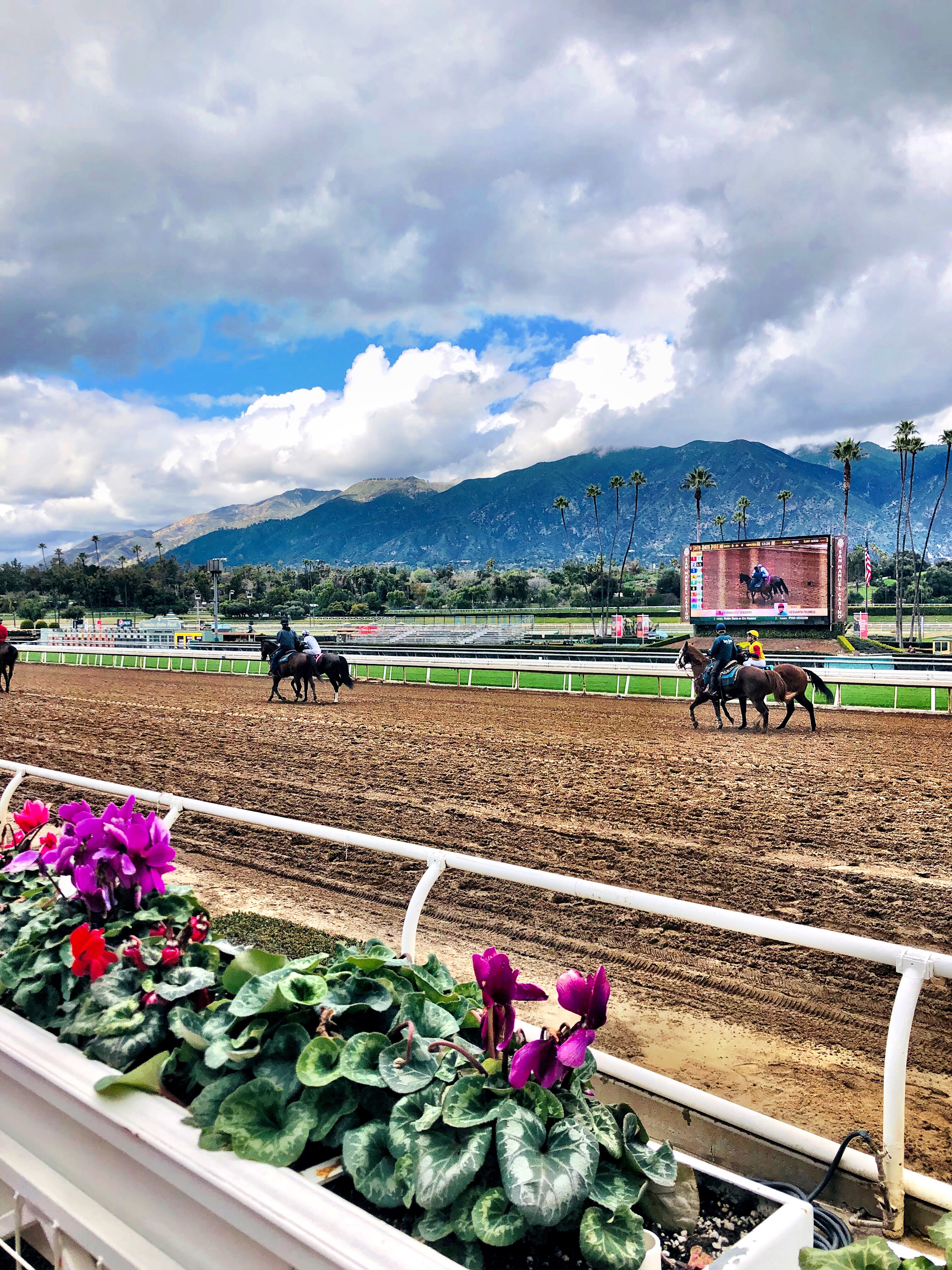 March, 2019.
And that's the thing about days at work at one of the most beautiful racetracks in the United States, the days have definite highs and lows. As in, "Every person in my hosted suite just hit the early pick 5 for $1,400!" That's a good day, the best really. Or hosting a hundred super friendly photographers last week and being part of the reason they had such a great time and got so many amazing closes up photos of our gorgeous equine athletes.
But the lows are heartbreaking. And unfortunately today I'm not talking about horses breaking down or fans losing the mortgage betting on the ponies. Three weeks ago the unthinkable happened and one of our coworkers passed away inconceivably. Three weeks ago I was failing at learning to drive a golf cart and Johnnie was my partner in crime ( and behind the scenes photography day shenanigans) two days later my boss called me to give me news I am still processing.
Johnnie was gone.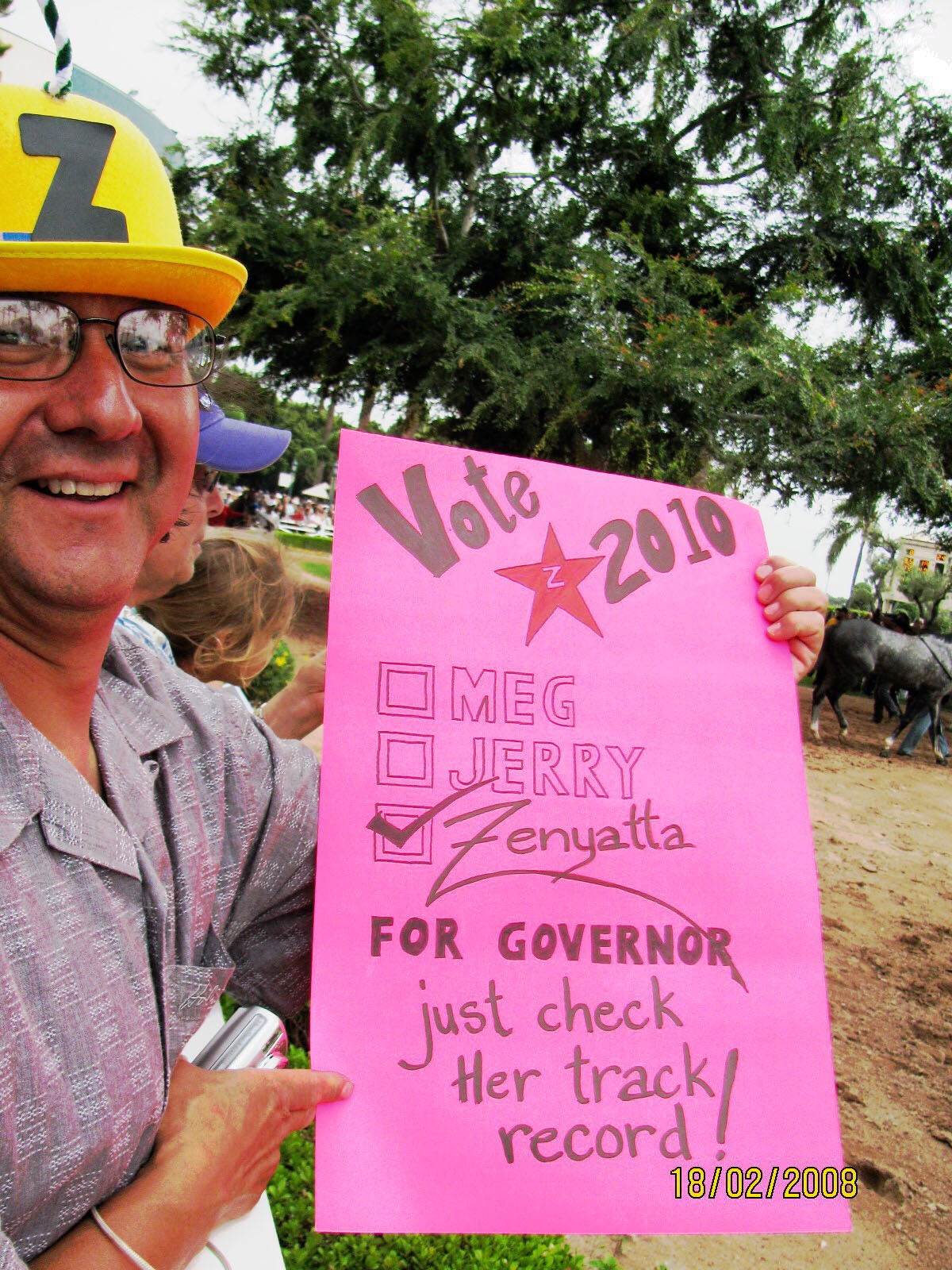 It seems impossible when in early January we were joking about golf carts and his favorite jockey with a mustache. I literally still have voicemails from him on my phone from years ago that I definitely can't bring myself to listen to now. I have so many memories of us hiking mountain trails, running mountain trails, just hanging out at the racetrack and eating tacos at Los Alamitos. I can still hear his voice and every day when I pull into the parking lot at work it seems unbelievable that I won't see his friendly face getting ready for the shift ahead by his SUV.
Last week I tried to give blood, thinking about how Johnnie never made it through six blood transfusions and as the needle was in my arm I had to fight back tears the entire time and I felt like the blood bank employees must have thought I was a crazy person, considering I spent the entire forty-five minutes trying my best not to cry. No, I'm not some kind of sad crazy person. I'm an individual who just lost an irreplaceable friend and coworker who was also practically family. Johnnie Tapia is going to be missed by our small town community and the Southern California race track industry more than can easily be put into five hundred mere words. I thought today by donating blood in honor of a guy who definitely needed quite a bit before succumbing to his illness on Wednesday would help heal the pain and grief a bit but it's hard to believe any of this is real when we were just working together having the time of our lives a few days ago.
Every Saturday all of us friends and coworkers are going to don our red bow ties and try to smile and teach the masses how to bet but it's hard, it's really hard when you pull into the parking lot and you don't see Johnnie polishing his boots before walking in. When we clock into work in the marketing office and then shoot the shit in the conference room, I'll miss hearing him pick which "cat" horses would be a good longshot on this spring morning.
All of us employes at Santa Anita Park miss Johnnie so much and it's just so hard to comprehend and also just communicating his loss to everyone who works at this massive facility. I feel like he spoke to just about every employee who worked with us and knew them all by name. We are planning a memorial for him and a named race in March, A Salute to Johnnie Tapia, a memorial and a named race for this former Navy veteran who touched so many lives with his smile, corny jokes and upbeat attitude.
Every time longshot jockey Agapito Delgadillo and his famous mustache win a race at Santa Anita Park I'll know Johnnie's watching and is smiling down on the winner's circle.