I've been mountain biking for two years now and for one year of that, I would consider myself a not quite beginner mountain biker. I guess as soon as I bought my first pair of padded pants and started looking at the best-reviewed helmets on Helmethunt.com, that is when I started to get serious about all those hours spent in the saddle. As spring turned into hot summertime days I found that I was more in the mood to go for a ride, then to hike through our mountain forests. I was turning into a mountain biker.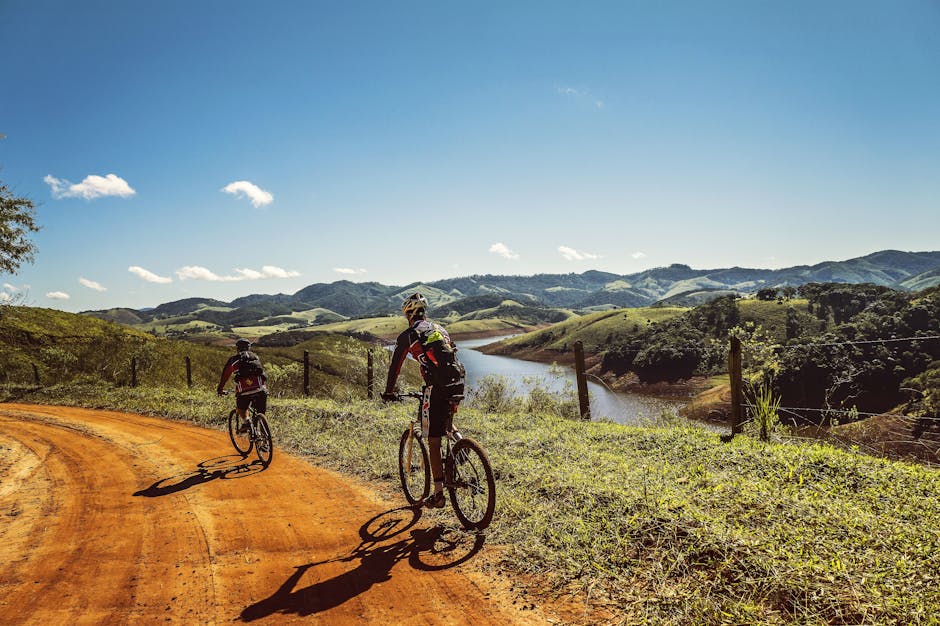 It was about the same time I started hashtagging BRAP, that I realized, hmmm, maybe I am serious about this whole mountain biking thing. Next thing I knew, I was at my local bike shop test riding my Cannondale and whipping out my Am Ex and the rest is #girlswhomountainbike history. I've biked a lot and I mean ALOT of dirt trails in the past two years, taken some spills and met some awesome bad ass mountain biking girlfriends but let me tell you when you climb into that saddle for the first time, there are some things no one ever tells you about mountain biking.
So you purchased padded pants
Well, you are either eighty years old or a bad ass mountain biker chick. When you get serious about #brap, single track trails and mountain biking in general, you may start wearing pants that feel like you are wearing a diaper. And you will get used to it. Fast. Let's face it, guys and ladies, we all have parts we like to keep protected when in the saddle for two or three hours at a time. Padded pants are an incredible invention, especially when you burn as many calories as I do and you no longer have a butt. I also recommend buying a mtb jersey and a good quality helmet too. You can never be too protected when it comes to biking!
You burn so many damn calories mountain biking
Usually by the time I'm on mile ten I'm dreaming about BBQ Chicken Pizza I'm not going to lie. I ride because I love to eat Buffalo Burger Cheese Fries.
Riding so many miles a day is a killer workout and not just for your legs, the way that hiking is. I feel that I use my core a lot mountain biking, as well as my arms, obviously. Who doesn't love a workout where you can easily burn over 2,000 calories in an afternoon? Did someone say pizza?
So I do love the great outdoors and mountains in particular. I love the intense workout that comes with a twelve-mile ride on a hot day. Oh and I also ride because I also love to eat all the things. Most of them full of cheese.
Mountain biking for my body type seems to burn a lot of calories and even though it's mostly your legs that do the hard work, your core gets a nice workout too when you are powering up those crazy hills. Mountain biking; I do it because I love cheese. And bacon. But mainly cheese.
It's the best exercise for your high energy dog
It takes about twelve to fifteen miles of running to get my dog tired. A tired dog is a well-behaved dog, especially when we are talking about this pea brain. Okay, okay, her name from the shelter was actually Sweet Pea, not Pea Brain, but it's an easy mistake for a dyslectic person to make.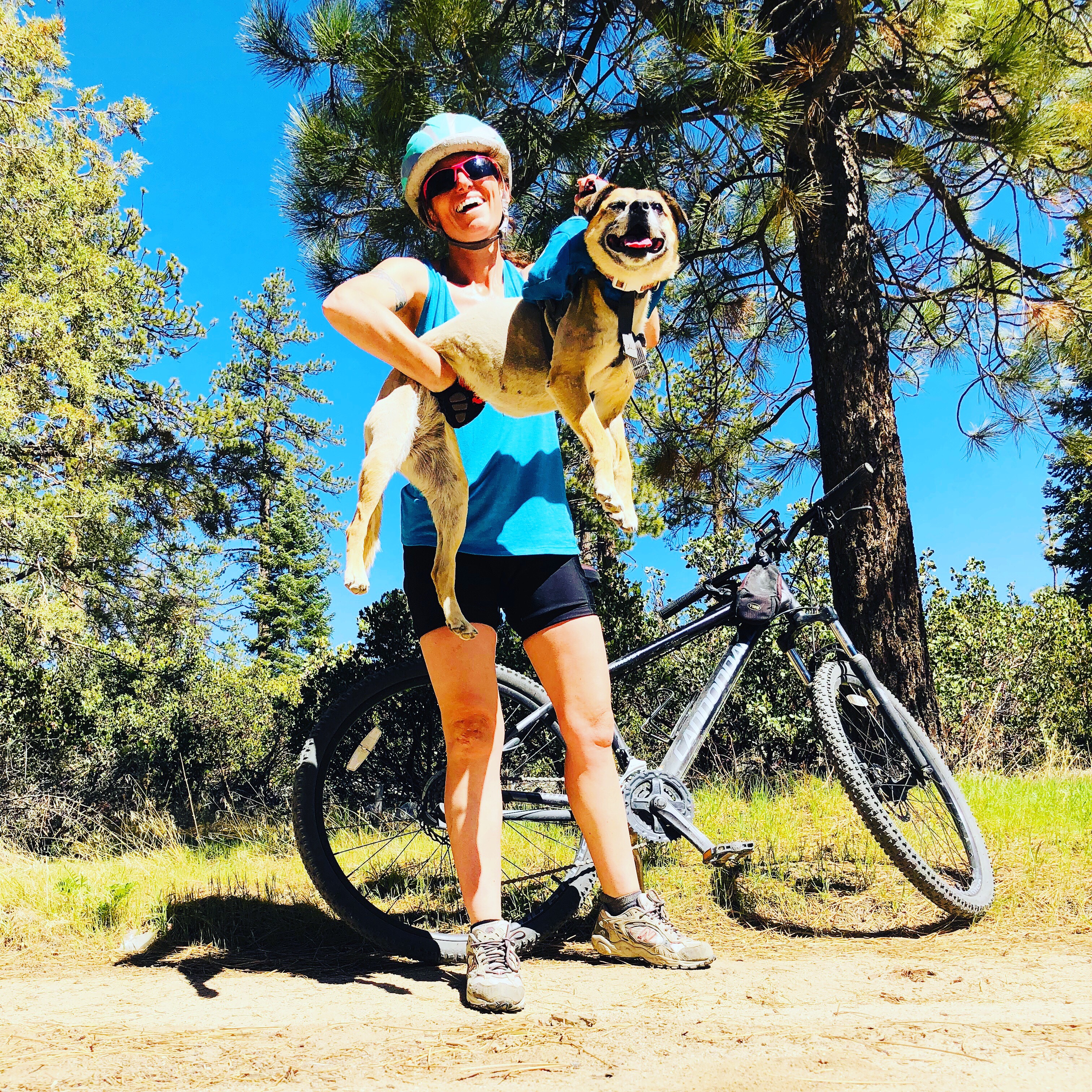 Or maybe Pea Brain is just a fitting name for a dog who likes to go to the Cat Box Buffet every chance she gets when she is not peeing in the garage at night just for the hell of it.
You know what makes this Pea Brain a well behaved little doggy, though? A ten to fourteen-mile mountain bike ride! She loves to run alongside me along the dirt roads of our resort town of Big Bear Lake, California. She has learned the hard way, that if she leaves my side to go off chasing deer, I will leave her ass in the forest.
In the last two years, I have truly learned to embrace this mountain biking lifestyle. I may still call myself an advanced beginner but this mountain biking lifestyle is such a fun and healthy way to get into better shape and most importantly, spend some quality time outdoors amongst the pine trees.
Love these healthy fitness tips? Don't forget to pin this blog for later!