Today I watched Carly do the stupidest thing I have ever seen her do.
And I have seen that dog do a lot of stupid things.
She jumped out of a mostly closed car window while I was driving thirty miles an hour because she saw a squirrel. Nope, she did not catch the squirrel. She must have hit the pavement hard because as soon as I put my hazards on and jumped out of the SUV (In front of oncoming traffic; stupid dog, risking my life for her) she was already limping. I had a bitch of a time catching her and dragging her back into my Subaru as she could tell by the sound of my voice she was in big trouble. I can't believe she didn't break a leg doing something so stupid and she is so lucky she did not pull this on a busy street or she could be dead! I can't believe she even fit through the window; it was three quarters rolled up just in case she ever pulled something stupid just like this!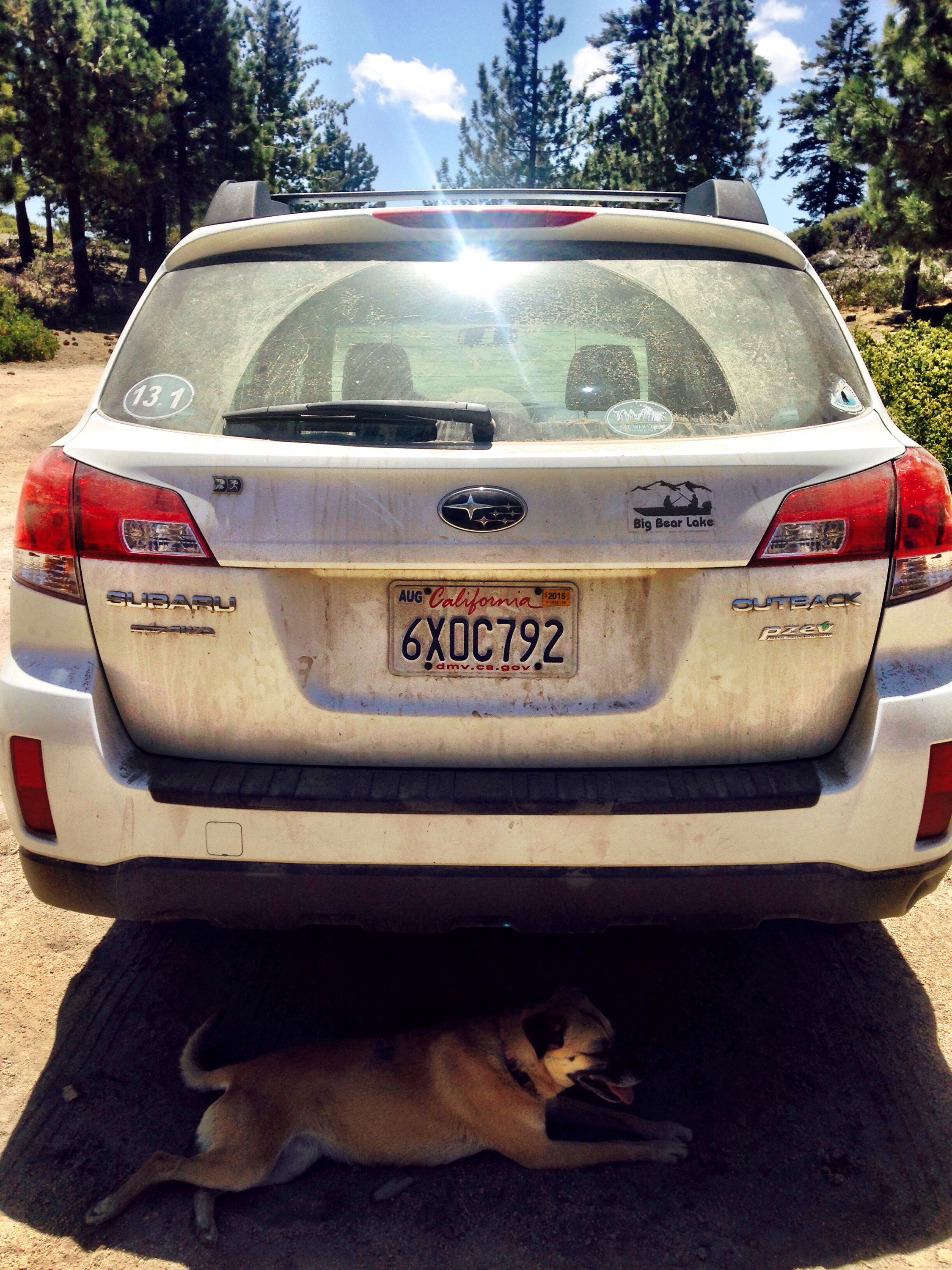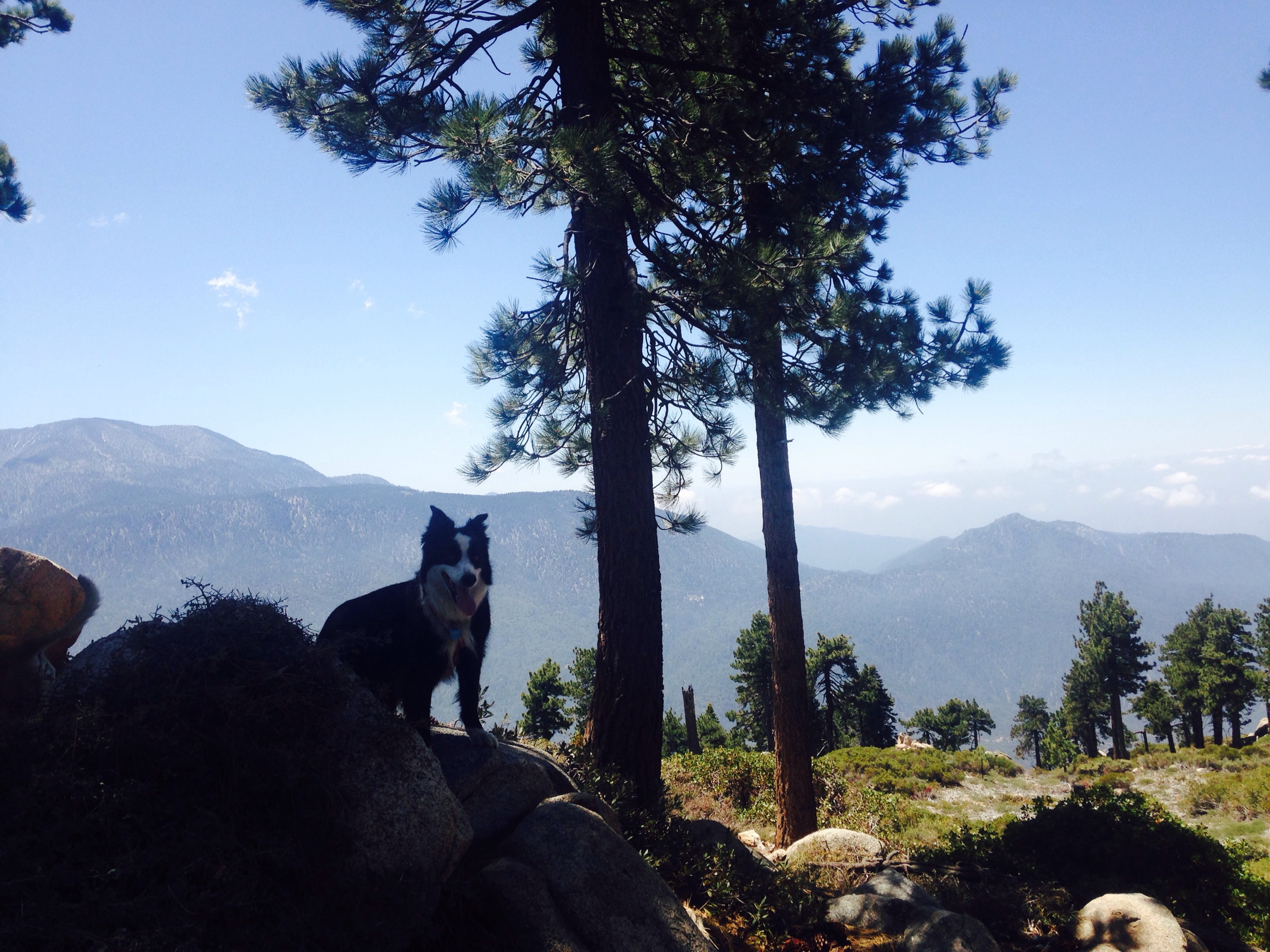 We had an awesome morning walk up to that point. We drove out to Lookout Point and enjoyed the view of the storm rolling in five thousand feet below our mountain home. We saw a gorgeous young doe on the way there and the dogs tried to break the window trying to jump through the window to go after it.  When we parked at Lookout Point we saw a bobcat ( I'm pretty sure Carly thought it was my house cat Zion) luckily we saw the bobcat from inside the car as well. After I took some pictures of the storm rolling in we drove the mile or so to Bluff Lake so Pig Pen, I mean, Tippy could go for a swim in the lake. He has been taking out his aggression on no hikes all week by rolling in the dirt none stop. He used to have a lovely shiny black coat. Good thing I had The Tipster on the leash because there was a delicious mallard in the lake and Tippy tried very hard to swim after it, pulling at the retractable leash as far as it would go. That dog is a strong swimmer, he almost pulled me in!
After letting the doggies swim around in the pond (Where they tried to catch more mallards) it was time to head back home and time for Carly to try to fly out of my SUV.
Thankfully, I had this healthy vegan breakfast smoothie this morning before our little adventures at the Bluff Lake Reserve and it kept me going all morning long!
I have had so many apricots in my CSA box this week; this smoothie used them up and is full of fiber and just delicious!
Honeyed Cinnamon Apricot Smoothie
3 ripe apricots, seeds removed
1 tsp cinnamon
1 tsp raw honey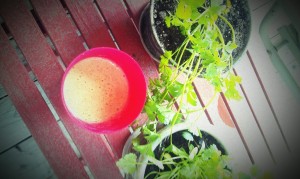 1 cup almond milk
1 tab vanilla protein powder
2 ice cubes
Combine all the ingredients in the blender.