What on God's green earth does an outdoor adventurer do when the outdoors are closed to the public? I'm the kind of wanderlust filled hiker who hikes every day, rain, sleet, snow, COVID, I just don't stop. I mean unless unprecedented southern California wildfires close all the forests within three hundred miles. What the hell do I do now?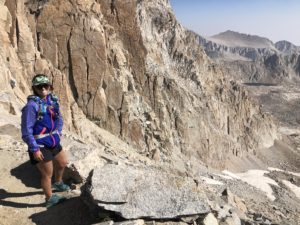 I live in southern California, more known for sandy beaches and palm trees than alpine lakes and forests full of Jeffrey pines reaching into the heavens. Some outdoor enthusiasts may spend their days in California dreaming about surfing at Santa Monica or hiking the sandy paths near Laguna Beach but to me, the sunshine state is a wonderland of pine needle-covered trails winding up 10,000-foot mountain paths amongst the knarled black oak trees and red barked manzanita shrubs. I mean when it's not on fire, that is.
Last late autumn here in the pine forests near Big Bear Lake our fire danger was so high that all of our natural forest lands were closed to the public. That meant no hiking, mountain biking, off-roading, hunting, walking the dog etc until the wildfires in the area were under control. Our first responder's numbers were already spread very thin and SAR (Search and Rescue) local firefighters and CAL FIRE simply did not have the resources to deal with any more shenanigans at this point with nearly two million acres of California wildlands going up in smoke. Yes by shenanigans I mean dumb-dumbs starting hundred thousand acre wildfires by using smoke devices at a gender reveal parties and also other dumb-dumbs making illegal campfires in the forests.
What was an outdoor adventurer to do?
So I went on a nearby voyage to visit family; From a social distance anyway. My dog frolicked with my ninety-year-old grandma while I sat safely ten feet away with a mask on. I think it was the highlight of grandmas month in this insanely crazy year of 2020.
A day out and about visiting family gave me a chance to actually put on clothing that did not include a sports bra, running shoes and workout shorts, which is basically what I have worn every day since I have been furloughed from my job back in March. I do usually wear a shirt also. (Usually)
Flashback to a Covid Autumn 2020
Last night in our mountain town the temperature was supposed to get down to thirty-four degrees and yes, of course, I did forget to cover my tomatoes and they did somehow seem to have survived our first chilly night of autumn. I woke up this morning with a hot cup of my favorite BRU Indian coffee in my mug and checked out the crazy pumpkin patch in the chilly morning and enjoyed the fact that it actually felt like autumn and I was not sweating for the first time in months. It was so nice and also the tomatoes were not frozen.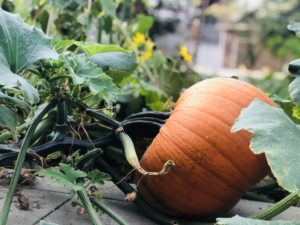 As I wandered the garden I thought to myself, just what am I going to do this morning after I run all the errands. I mean I can't hike. I can't mountain bike. Our sheriff's citizens patrol is out guarding any of the trails and dirt roads that are not gated so they are taking these forest closures seriously which is awesome in these crazy COVID times when our mountain communities are chock full of weekend warriors who blazingly ignore the signs proclaiming no open fires in the national forest.
Those autumn days were just a crazy time for the outdoor adventurer in me. I mean no one ever thought here in the year 2020 we would have a global pandemic basically shut down the world. Not being able to work and having to stay away from friends and family is one thing. But then closing down the entire outdoors is just crazy! I read a lot of really good books in those few weeks. I did a lot of Insanity workouts in my living room to combat all the delicious Indian food I was stirring up for dinner every evening. And I stayed safe at home in our backyard with our family and our menagerie of pets. Covid may still be raging through our mountain communities here in Big Bear Lake but at least our forests are open again and we can get back outside and hike these trails again!